National Football League
National Football League
Vick the ultimate redemption story
Published
Aug. 30, 2011 1:00 a.m. ET

Question whether he is a good enough quarterback to win a Super Bowl in Philadelphia.
Cast suspicion upon his newfound sincerity toward fighting animal abuse.
This much, though, is indisputable: Michael Vick is now the greatest rags-to-riches-to-rags-to-riches story not only in NFL history, but in all of professional sports.
The six-year, $100 million contract that Vick agreed to Monday night is a watershed moment in his remarkable comeback. It's also the ultimate show of faith from the Eagles — one of the few franchises willing to give Vick a second chance after his release from prison.
Let's start with the financial end of this first. No athlete has ever squandered so much money during their playing days yet had the opportunity to become this wealthy again. Vick's new deal reportedly includes $40 million in guaranteed salary.
That sure beats the 12 cents an hour Vick was earning for washing pots and pans in Leavenworth.
Vick has lived on a court-ordered budget for more than two years since serving his 19-month sentence on dog-fighting charges. This was part of the bankruptcy proceedings that chronicled how he once spent as recklessly as Richard Pryor in Brewster's Millions — only there was no greater reward awaiting if Vick blew through all his money.
In 2006, Sports Illustrated estimated that Vick was earning $25.4 million a year. But for a while, it appeared Vick was destined for poverty once again.
Vick surrounded himself with all the trappings he lacked while being raised in a Newport News, Va., housing project by a mother who worked at Kmart to make ends meet for him and two siblings. Vick spent foolishly; he owned nine cars, for example, and also gave far too freely to friends and family.
Vick was sinking underwater well before the dog-fighting scandal resulted in his 2007 NFL suspension and subsequent prison sentence. The following year, Vick filed for bankruptcy, citing debts of between $10 million and $50 million. He owed creditors $20 million — a tab Vick continues to pay today through wages that are garnished from his NFL paycheck.
The likelihood of Vick ever receiving another mega-contract, let alone endorsement deals, was remote at best when he reentered the NFL in 2009. And it wasn't just because Vick was a social pariah whose introductory news conference was picketed by animal-rights groups outside Eagles headquarters.
Vick joined the club as a third-stringer buried behind a franchise quarterback (Donovan McNabb) and his heir apparent (Kevin Kolb). When Vick did play that season, it was usually on Wildcat gimmick plays that didn't work. Vick, 29 at the time, looked far slower than during his days blazing across the field for the Atlanta Falcons. His throwing accuracy remained spotty.
And then Vick's comeback truly began.
Vick worked harder in the 2010 offseason than ever before at studying the playbook and improving his mechanics while getting back into tip-top shape. Vick also continued to reinvent his image. He shared his story at schools and decried dog-fighting.
During that time, Philadelphia traded McNabb to Washington and began preparing for the Kolb era. Vick would serve as the backup for the final year on his contract, then leave to pursue opportunities elsewhere.
So much for best-laid plans.
It's fascinating to wonder what would have transpired if Kolb hadn't suffered a concussion during the regular-season opener against Green Bay. Vick might never have gotten the opportunity to showcase his improvement in Philadelphia. But when that chance arrived, Vick took full advantage of it with the kind of jaw-dropping performance that convinced head coach Andy Reid to shift gears.
Vick continued to start and played so well he was a legitimate NFL Most Valuable Player candidate. Sponsorship deals began returning during the offseason. As for Kolb, he was traded last month to Arizona.
Was this the right decision? Vick's difficulties in picking up the blitz and penchant for injury create skepticism about whether he can lead Philadelphia to its first NFL championship since 1960.
There is also the matter of Vick's rediscovered wealth. Now that he's loaded again, will Vick forget the off-field lessons he has learned? Or is Vick's tale of redemption about to become even more remarkable now that the massive financial burden on his shoulders has lifted?
Considering what he has overcome, bet on the latter. Vick has earned the benefit of the doubt along with his new contract.
---
---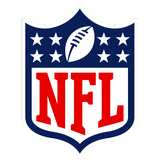 Get more from National Football League
Follow your favorites to get information about games, news and more
---