National Football League
National Football League
Vick doesn't miss a beat in Eagles win
Published
Nov. 7, 2010 1:00 a.m. ET

Michael Vick shared a long embrace with offensive coordinator Marty Mornhinweg after coming back from a month off to lead the Philadelphia Eagles to a big win.
When Peyton Manning is on the other side, it's no ordinary game.
Vick threw for 218 yards and one touchdown and ran for 74 yards and a score in the Eagles' 26-24 victory over the Indianapolis Colts on Sunday.
''This game was more emotional because we knew how tough it was going to be to win this game,'' Vick said. ''It took two weeks of hard work, guys working extra hard, watching film and doing whatever it takes. To win this game was very gratifying.''
The Eagles (5-3) are 12-0 after a bye since Andy Reid became coach in 1999. They hadn't beaten Manning in three previous tries.
While Philadelphia rested last week, the Colts (5-3) had to make a quick turnaround after beating Houston on Monday night. It certainly seemed the Eagles were the fresher team, especially early.
''They got off to a great start against us,'' Colts coach Jim Caldwell said. ''You got to give them credit. They hung in there and really did a nice job.''
The depleted Colts lost wide receiver Austin Collie to a concussion after a hard -- and illegal -- hit by Kurt Coleman forced him to leave on a stretcher in the second quarter.
Collie lay on the ground for several minutes as the crowd fell silent. Soon afterward, the announcement came he had movement and was alert.
''I think he'll recover quickly,'' Caldwell said.
Philadelphia's DeSean Jackson had 109 yards receiving and one touchdown in his first game back after a vicious hit gave him a concussion on Oct. 17.
Playing his first game since injured rib cartilage forced him out on Oct. 3, Vick picked up where he left off when he was NFC Offensive Player of the Month in September. He completed 17 of 29 passes and scrambled for some key first downs.
''We knew we had to keep Peyton off the field,'' Vick said.
Manning threw for 287 yards, one TD and two interceptions. The four-time NFL MVP wasn't his usual self, misfiring on several passes.
''They have good players, good cover guys,'' Manning said. ''Everything was contested. We had a tough time finding a rhythm in the second half.''
Indy played without cornerback Jerraud Powers, running backs Joseph Addai and Mike Hart, tight ends Dallas Clark and Brody Eldridge and wide receiver Anthony Gonzalez.
The Eagles went ahead 19-17 when David Akers kicked his fourth straight field goal midway through the third quarter.
On their next possession, a holding penalty on Winston Justice negated a 56-yard TD pass from Vick to Brent Celek. While Celek ran down the sideline, Indy's Robert Mathis stood at the spot where he was held and kept waving everyone back.
But Vick kept the drive going with a 22-yard pass to Jeremy Maclin on second-and-26 and a 32-yard run on the next play. A few plays later, Vick sneaked in from the 1 to give Philadelphia a 26-17 lead.
The Colts cut it to 26-24 on Javarris James' 1-yard TD run with 1:50 left. The Eagles appeared to have thwarted Indy's drive when Manning got sacked and fumbled on fourth-and-18, but a penalty on Trent Cole for slapping Manning in the helmet as he reached for the ball gave the Colts a first down.
With three timeouts left, the Colts didn't try an onside kick. Jackson ran for 11 and 6 yards on consecutive end-arounds, but the Eagles punted it away.
Manning got the ball at Indy's 26 with no timeouts and 40 seconds remaining. But Asante Samuel made his second interception to ice it.
LeSean McCoy ran for 95 yards for the Eagles, who hadn't beaten the Colts since Bubby Brister led them to a win in 1993.
The Eagles scored on their first four possessions, but settled for three field goals after failing to convert inside the 10 three times.
That allowed the Colts to take a 17-16 halftime lead. Down 13-0, Manning led Indianapolis on a long drive, capping it off with a 3-yard TD toss to Jacob Tamme.
Vick made two big plays on third down during the next drive that resulted in Akers' 31-yarder. Vick ran 24 yards on third-and-9 and hit Jason Avant for a 34-yard gain to the Colts' 6 on third-and-7.
Vick had said he would play more cautiously, but he didn't shy away from hits on many of his scrambles.
''It's going to be tough to hold him back,'' Reid said. ''He did run out of bounds once. I was fired up about that.''
Collie got hurt on the Colts' next drive. Unnecessary roughness was called on Quintin Mikell on the play but should've been on Coleman because he delivered the hit to Collie's helmet.
Manning threw a 33-yard pass to Blair White on the next play and a facemask call on Mikell put the ball at the 6. James ran in from the 6 to cut it to 16-14.
After Philadelphia went three-and-out, the Colts went ahead on Adam Vinatieri's 37-yard field goal before the half.
The Eagles scored a touchdown on their opening possession for the fourth time in eight games. McCoy broke loose for a 62-yard run on the first play from scrimmage. Vick tossed a 9-yard touchdown pass to Jackson.
The Eagles quickly got the ball back when Manning badly overthrew his target and Samuel made an easy interception. Samuel returned it 33 yards to the Colts' 9, but Philadelphia settled for a 22-yarder to make it 10-0.
Notes: Since 2000, the Eagles are 36-9 when scoring a TD on their opening drive. ... Eagles RG Max Jean-Gilles left with a concussion in the first half. Rookie FS Nate Allen has a neck strain. ... The Colts averaged 42 points per game in Manning's three wins against Philadelphia.
---
---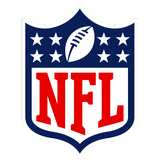 Get more from National Football League
Follow your favorites to get information about games, news and more
---