National Football League
National Football League
Upshaw in a league of his own
Published
Apr. 5, 2012 1:00 a.m. ET

When evaluating linebackers, you almost have to divide them into three entirely different skill sets. Obviously middle linebackers will have different skills outside players, and of those outside backers, you must define them as traditional stack 'backers in the 4-3 defense or the newly popular edge rushers in the 3-4.
Let's take a look at the best of each of the three linebacker positions.
In the mold of the Steelers, Packers and this season's Texans, the 3-4 defense is becoming commonplace in the NFL. The key to getting pressure in that scheme comes from the outside backers, basically stand-up defensive ends on either side of the three down linemen. Players such as Clay Matthews, DeMarcus Ware and James Harrison have become the prototype for this position, and there are a couple of players in this year's draft who offer that type of ability.
Alabama's Courtney Upshaw is the cream of the crop and has many believing he can play all over the defensive front. His obvious position is as a 3-4 edge rusher, but he could even move down to play the 5-technique position in nickel situations to provide the offensive line a different look as a speed rusher.
Like Harrison, Upshaw doesn't have the ideal length commonly found in an edge rusher, but he is a ball of explosion who shoots out of his stances, throws a violent punch and runs the loop with compact and flexible hips.
He also isn't going to be a liability in the running game as he shows a strong ability to set the edge on tape and doesn't give up his gap by always trying to get a pass rush. Upshaw has also played off the line of scrimmage as a traditional stacked 'backer but isn't quite as comfortable there. He looks tight in the open field and doesn't have great lateral movement to slide over blocks and sink his hips into contact. He isn't the most reliable tackler in the open field, and that is why I see him best as a 3-4 rush end or even a defensive end in some fronts.
With today's NFL offensive systems being so reliant on tight ends and running backs to contribute in the passing game, that will change the way defensive players are being evaluated, especially at the linebacker position.
Now, more than ever, "Will" 'backers, or outside 'backers in general are being asked to run with and cover tight ends and running backs in man coverage. You can drop a safety down to try to cover a tight end, but often, as in the case of Jermichael Finley and Jimmy Graham, the tight end is just too big. If you can stick a bigger framed linebacker with the ability to keep up with those players, you have a better chance of neutralizing the threat. That said, this year's draft offers a couple of prospects who will provide that type of athleticism.
Nebraska's Lavonte David is a name most fans might not be as familiar with, but he is athletic enough to cover a tight end in man coverage, run with a running back out of the backfield and even lock down a zone against a shifty slot receiver.
David ran the 40-yard dash in 4.65 seconds at 6-foot, 233 pounds. No, 4.65 isn't blazing fast, but it's plenty fast for a player his size who plays under control with balance and takes great angles on the field.
He is light-footed and feels traffic around him with great field awareness and locates the ball well and reacts quickly. He plays within his role and is rarely out of position on the football field. He has fluid and flexible hips in his transition from backpedal to turn and run, and he could be confused as a safety when you watch his athleticism on the field.
David will be competing with players such as North Carolina's Zach Brown and Miami's Sean Spence to be the first will 'backers off the board. These types of players aren't as valuable as the top-end rushers and, therefore, shoudn't start falling off the board until the middle of the second round, but they will be of great value to a team that regularly faces an elite tight end in their division.
As for the middle linebackers in this draft, it's a two-man race between Alabama's Dont'a Hightower and Boston College's Luke Kuechly. You really can't go wrong with either, but for my money, I'd go with Kuechly for what he brings to the middle of a defense.
Kuechly had back-to-back seasons of 100-plus solo tackles and nearly tallied 200 total tackles in each of the past two seasons. I see him as a little bit of an overachiever based on those numbers, because some of those tackles were made 5-8 yards from the line of scrimmage.
I would like to see Kuechly attack the ball carrier in the hole more confidently and disengage blockers with more violence, but his ability to run from sideline to sideline and his effort are things that can't be coached.
He is a player who always puts himself in the right position on the field, and you can tell he puts into play what he learns in the film room and in practice. He is a smart player who will be at his best when a defensive tackle allows him to roam free in the open field.
 
---
---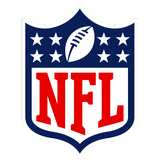 Get more from National Football League
Follow your favorites to get information about games, news and more
---