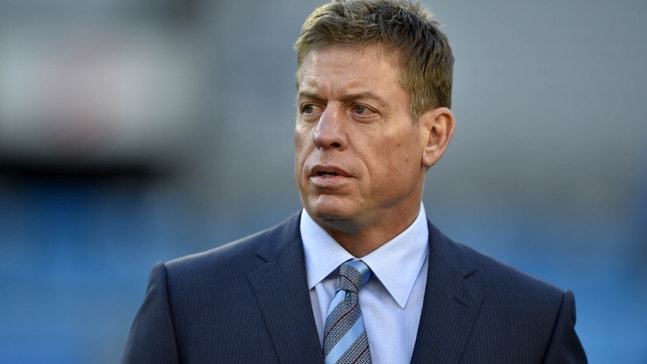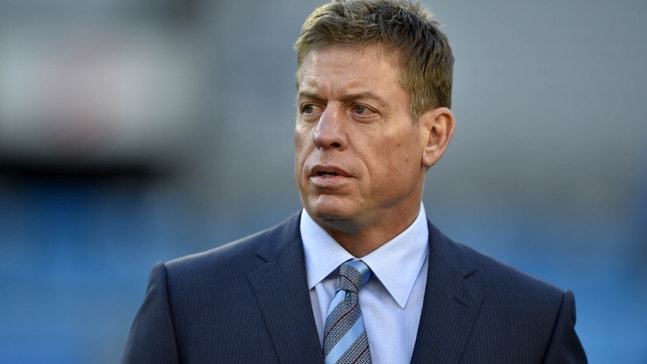 Troy Aikman reveals he once considered playing for the Eagles
Published
Dec. 14, 2016 8:37 a.m. ET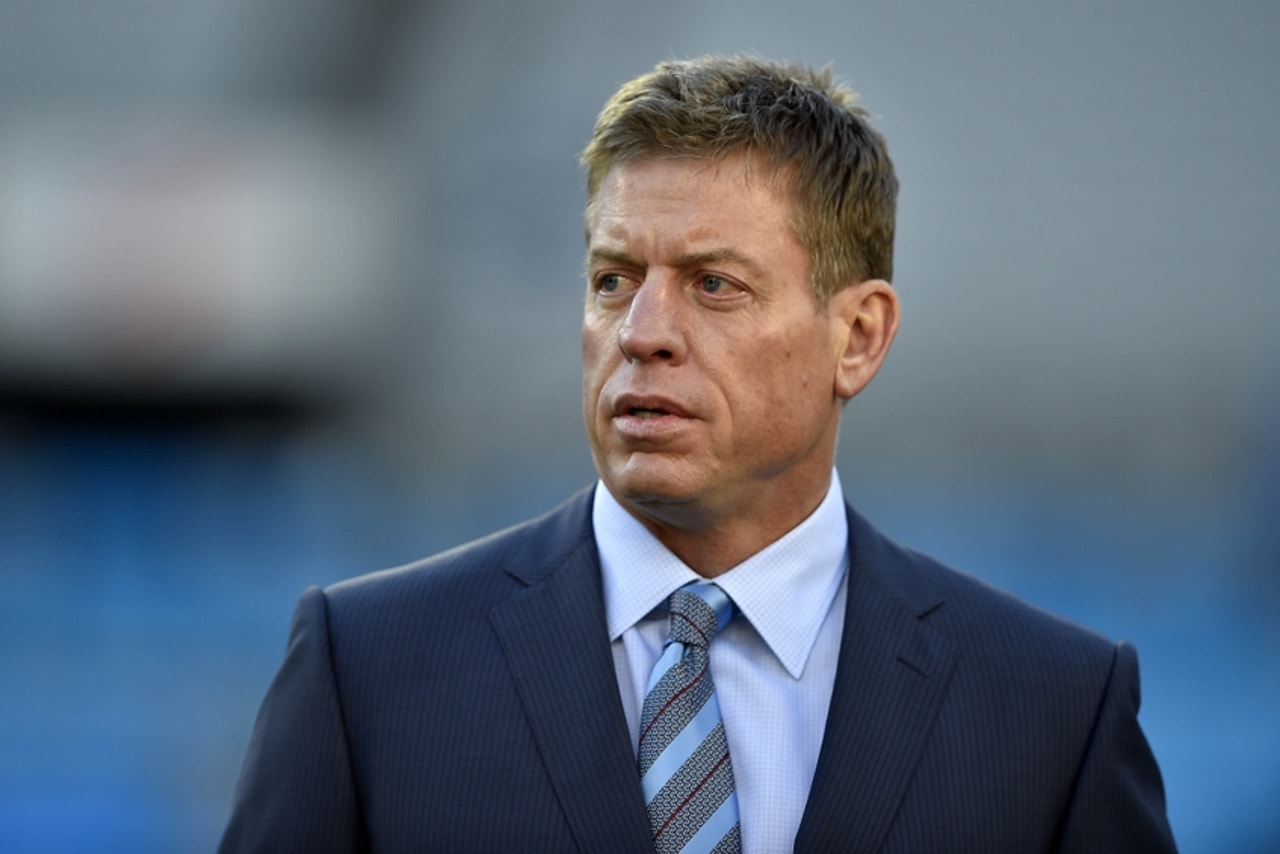 Troy Aikman played all 12 seasons of his Hall of Fame career with the Dallas Cowboys and has been broadcasting games for FOX Sports ever since he retired at age 33 after the 2000 season.
But that doesn't mean he wasn't tempted to come back a few times. During a Thursday interview with KTCK-AM The Ticket in Dallas, the three-time Super Bowl champion went into great detail about the three times he thought about returning to the game – first in 2001 with the Chargers and later in 2003 with the Dolphins – but the call he got in 2002 was the most interesting because it came from one of the Cowboys' archrivals: the Philadelphia Eagles.
Aikman gave it some serious thought. Via KTCK-AM:
"So I retired, got into broadcasting. Then it was two years later when I got a call from Andy Reid in the middle of a game that I was broadcasting after Donovan McNabb had broken his leg. He wanted me to sign with Philadelphia and come out of retirement right then and go to work for them.
"And I gave it some consideration – actually I told Andy I was going to sleep on it and call him in the morning.
"I called my producer at FOX and asked him what he thought my career was long-term in television. Then I called [former Cowboys offensive coordinator] Norv Turner and talked to him about it from the football perspective.
"And I woke up the next morning and I just thought, 'Man, is this something I really want to do?' And I decided against it. So I called Andy and said, 'Look. I appreciate the interest, but I'm going to stay put and best of luck.'
"And they ended up going on and having success with A.J. Feeley. And ultimately they made it to the NFC championship game that year."
The Eagles went 4-1 with Feeley starting, and McNabb returned in the playoffs. Philadelphia beat Atlanta in the divisional round but lost, 13-5, to Tampa Bay in the NFC title game.
And thankfully for Cowboys fans, they never had to reconcile with the sight of Aikman wearing green and silver.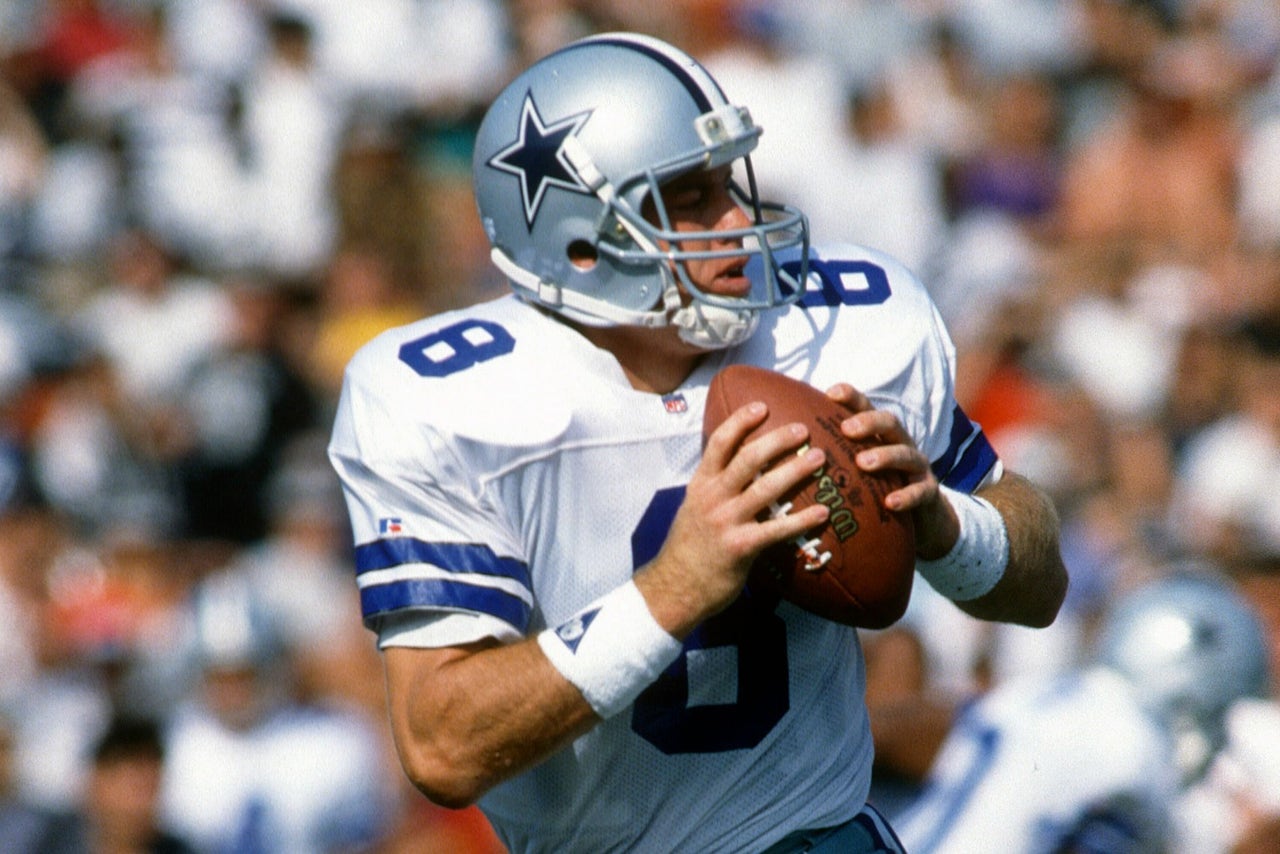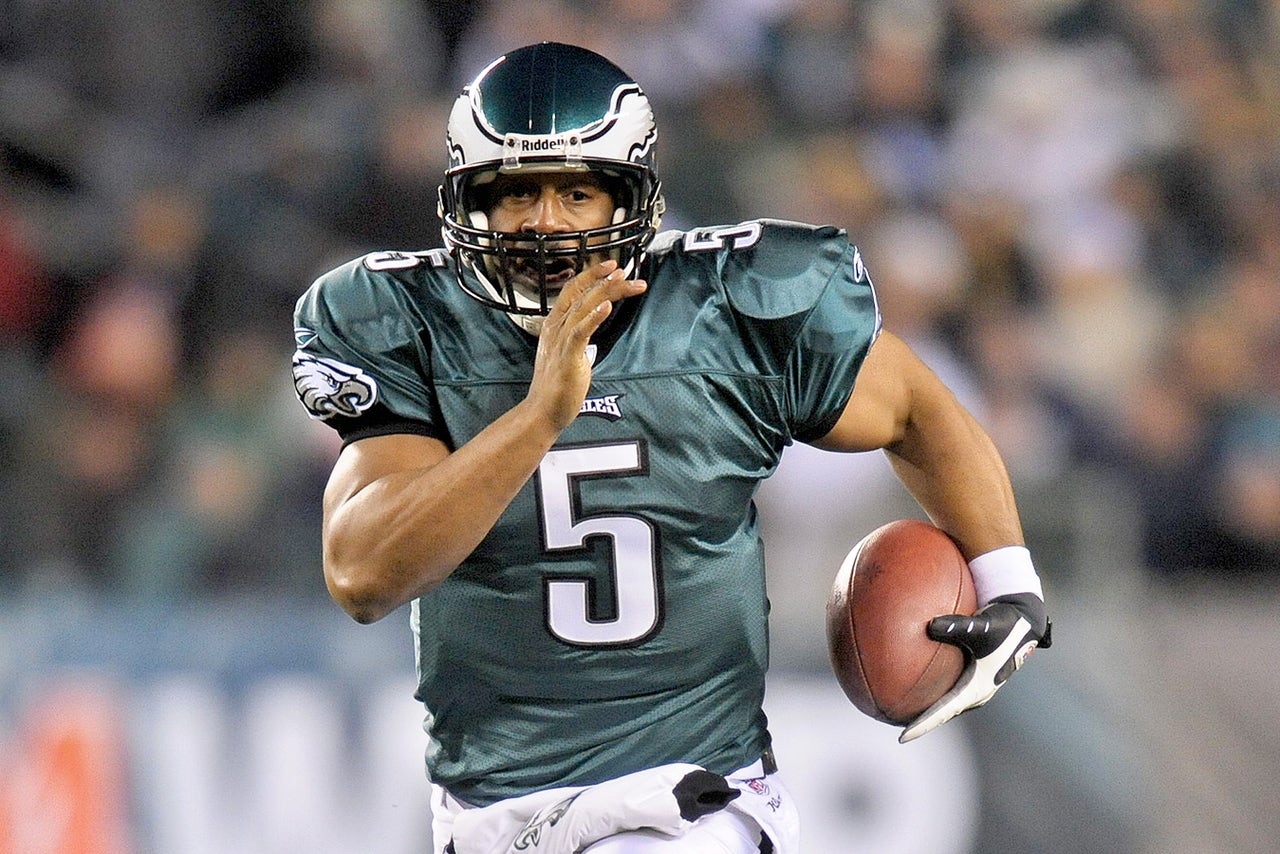 ---
---