Carolina Panthers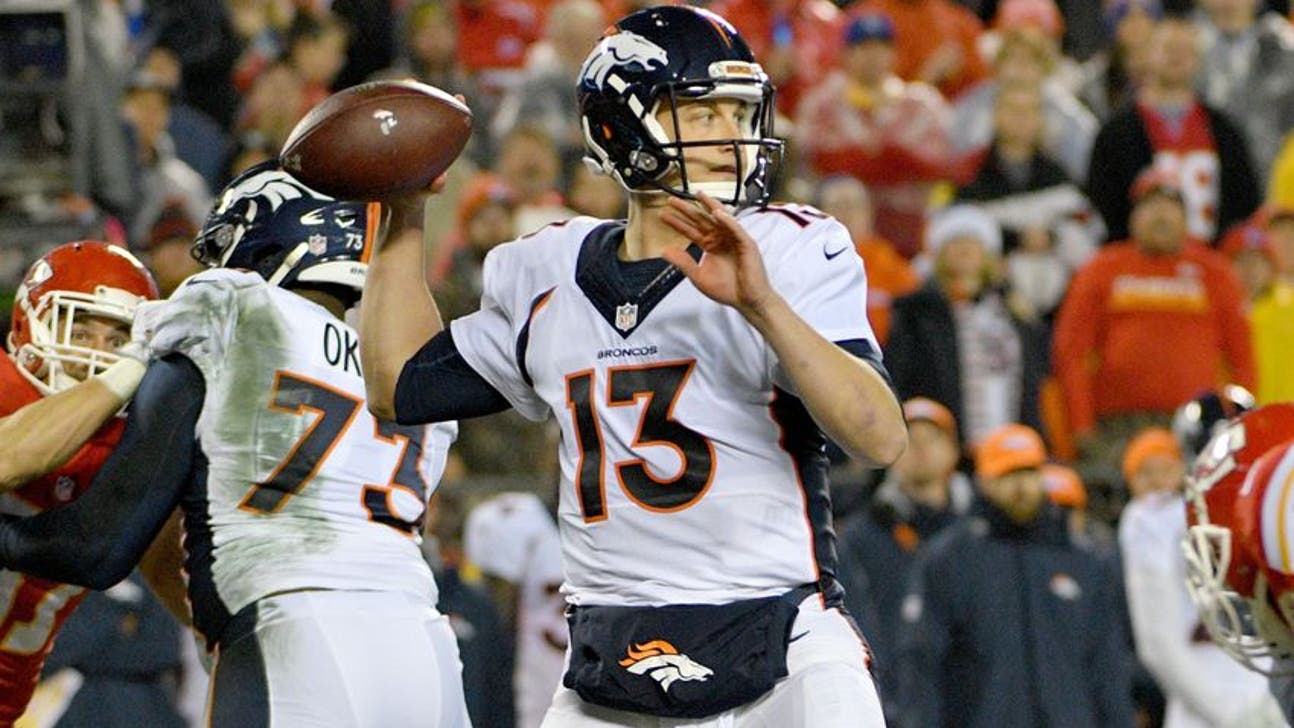 Carolina Panthers
Trevor Siemian an Interesting Trade Target for Three Teams
Updated
Mar. 4, 2020 7:20 p.m. ET

Fansided, George Stockburger/FanSided via NFL Mocks
Denver has suffered a monumental collapse since their Super Bowl, and could look to move placeholder Trevor Siemian to open up room for first-round pick Paxton Lynch.
Broncos fans wished for a Christmas miracle Sunday evening, but saw their team come up short against Kansas City. With the loss, Denver is officially out of the NFL playoffs, and for the first time in over a decade, neither reigning conference champion has made it to the post-season.
The biggest change for Denver was the retirement of quarterback Peyton Manning, who unselfishly retired as one of the greatest quarterbacks of all-time.
Manning's retirement and the abandonment of Brock Osweiler in free agency sent Denver scrambling to find a suitable replacement worthy of starting for the defending Super Bowl champions.
broncos
NFL Mocks 3d2017 NFL Mock Draft 1.0: Defense Dominates in First Round
More headlines around FanSided:
2w - Tennessee Titans vs. Denver Broncos: Fantasy Football Outlook6w - PFF Recap: Grading the Oakland Raiders in Week 97w - Denver Broncos: Avoiding the rush from Khalil Mack, Raiders9w - NFL Week 7: Who Plays on Monday Night Football?10w - Fantasy Football Week 6: Which Receiver Stars in Oakland and Denver?More News at Predominantly Orange

After trade talks regarding Colin Kaepernick and Sam Bradford broke down, the Broncos settled for Mark Sanchez and former seventh round pick Trevor Siemian. Not feeling comfortable about their future, the Broncos drafted Paxton Lynch out of Memphis as a project in the first round.
Fast-forward from April to December, and the Broncos are out of the playoff race. Paxton Lynch is rumored to be the starter for week 17, and the future for Trevor Siemian in Denver is questionable.
Siemian has certainly not played horrible as the Broncos starter this year, throwing 16 touchdowns and nine interceptions in 13 games. Denver won their first four games of the year, and Siemian has shown he can be a starting quarterback in the NFL.
With Lynch breathing down his neck, Siemian and the Broncos could mutually agree to seek a trade this offseason. The former Northwestern quarterback has two years of team control, and as a seventh round pick, carries very little cap hit for a starting quarterback.
Three teams I would keep an eye on this offseason regarding Siemian would be the New York Jets, Minnesota Vikings, and Chicago Bears. In the Jets case, Christian Hackenberg cost New York a second round pick prior to the season. He deserves an opportunity to win the job, but may not be ready. Siemian could hold down the fort in New York until the organization feels comfortable throwing Hackenberg into the fire.
More from NFL Mocks
Chicago is expected to land the fourth-overall pick in a draft class spared of quarterbacks. Siemian could have an opportunity to be the Bears starter for the next two years while they build a respectable defense through the draft.
Minnesota has no clear vision of what lies ahead for Teddy Bridgewater after he suffered a freak injury in practice. With the possibility Bridgewater may never play again, the Vikings need to look at their options. Sam Bradford simply costs too much to do so little as a starting quarterback. Minnesota can cut Bradford's $17 million cap hit with no penalty, and focus on adding depth to a team decimated with injuries this year.
How much the Broncos can get for Siemain is another story. He's a seventh-round pick who's been inconsistent as a starting quarterback. Any draft pick attached to a Siemian trade would carry multiple conditions, increasing in value along with Sieman after he leaves the Mile High City.
Matt Barkley went to Arizona for a conditional seventh round pick after being on the roster for six games. Ryan Mallet went to New England for a seventh round pick, which could have been a sixth had Mallet played 40% of the snaps.
Siemian will garner more than either Barkley or Mallet, but how much is yet to be seen. Whatever it may be, John Elway needs to field offers for Siemian this offseason with little reserve.
---
---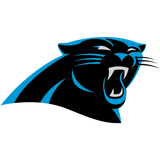 Get more from Carolina Panthers
Follow your favorites to get information about games, news and more
---