National Football League
National Football League
Top 99 players for '09: No. 21-40
Published
Jun. 10, 2009 8:01 p.m. ET

THE TOP 20: No. 1-20


40. Kevin Williams, DT, Minnesota Vikings: Still one of the best DTs in the entire league, Williams is the biggest reason the Vikings will have one of the top rushing defenses in the league year in and year out.

39. Jerod Mayo, LB, New England Patriots: The second-year linebacker was far and away the top defensive rookie in the league last season. Lightning fast and capable of going sideline to sideline in no time, Mayo — in just his second season — will be the glue to the Patriots defense in '09. He's already right up there in the Beason/Willis conversation.

38. Michael Turner, RB, Atlanta Falcons: Turner "the Burner" burst on to the scene in '08, breaking out of former Chargers teammate LaDainian Tomlinson's shadow and producing the better season of the two players. Turner's the workhorse Atlanta hoped he'd be when they gave him his big contract in the offseason of 2008

37. Michael Roos, OT, Tennessee Titans: Roos is one of the less recognizable names in our Top 50, but no doubt belongs in it. An All-Pro and Pro Bowl selection for the first time of his career in '08, Roos is the key cog at tackle in the Titans lethal run game.


WHO'S BETTER?
Rankings never come without controversy or tough picks, and a few surprises.
Peter Schrager
explains why he ranked Jon Beason (No. 20) over Ray Lewis (No. 30).
---

"Sounds ludicrous to place Beason — a third-year player with zero career postseason victories — over Lewis, one of the top five linebackers in NFL history.


But Beason's on a meteoric rise, and after his dominant 2008 campaign, would be my guy for '09."






36. DeAngelo Williams, RB, Carolina Panthers: Yes, another Carolina Panther. Williams had two monster nationally-televised games in '08 — a 186-yard, two touchdown effort vs. Tampa Bay and an unforgettable four-TD performance vs. the Giants in Week 16. He's only getting better. He's consistent and reliable, too. Williams didn't fumble one of his 273 carries in '08.

35. Osi Umenyiora, DE, New York Giants: There's no better two-man defensive end tandem in the league than Tuck and Umenyiora. Rather go with Osi over Tuck? Fine. With the additions of Chris Canty, Michael Boley, rookie Clint Sintim and Rocky Bernard, a healthy Umenyiora could end up being the top defensive end in the league this season. Poor Eagles OT Winston Justice still hasn't recovered from his '07 Monday night date with Umenyiora.

34. Justin Tuck, DE, New York Giants: Tuck filled in admirably for the injured Osi Umenyiora and retired Michael Strahan in '08, manning the defensive end position without drop-off. He, along with the rest of the Giants D, hit a bit of a wall in the final months of the season. Refreshed and lining up alongside a healthy Osi should only improve Tuck's game in '09.

33. Bob Sanders, S, Indianapolis Colts: When Sanders is healthy, the Colts win. Unfortunately, he's not always healthy. Sanders will be playing an integral role in keeping this team — specifically, defense — afloat in '09.

32. Champ Bailey, CB, Denver Broncos: For much of the past decade, Champ was the top cornerback in the game. Few would argue that Asomugha has since taken that torch, but Bailey's still one of the top defensive players in this league. It's tough not to be excited to see how he works with Brian Dawkins in Denver's defensive backfield this season. Two of the best defensive backs of all-time, working together on a defense littered with young kids.

31. Jay Cutler, QB, Chicago Bears: Cutler's sub .500 career record, lack of postseason experience and sometimes less-than-perfect attitude won't win him many fans from the old guard, but he's got a cannon for an arm and a brilliant football head on his shoulders. He's a franchise quarterback and an upgrade from Kyle Orton in Chicago. Don't let any Denver fans (or Josh McDaniels) tell you otherwise.

30. Ray Lewis, LB, Baltimore Ravens: After some brief talk of Lewis in a Cowboys jersey this offseason, the Baltimore brass paid up and gave the face of its franchise the money he needed to finish his career a Raven. He's still one of the best players in the game, even if he's a millisecond slower than he was a decade ago.

29. Randy Moss, WR, New England Patriots: Even without Brady, Moss had a strong '08 season — hauling in 69 passes and scoring 11 touchdowns. He's now put in two back-to-back strong seasons. Is this the year he gets that elusive Super Bowl ring? There is still no player I'd rather have on the receiving end of a jump ball along the sidelines.

28. Tony Romo, QB, Dallas Cowboys: Another lightning rod figure on this list. You either hate Romo or you love him. I'm a fan. I think Romo's production without T.O. will be one of the more interesting storylines this season. Like him or not, he's a tremendously gifted quarterback. He's got to win a big game one of these years.

27. Mario Williams, DE, Houston Texans: Williams isn't a kid anymore, and now entering his 4th season in the league he's considered one of the game's premier defensive players. Last year, he didn't have quite the season he had in '07, but he should be on the prowl for the upstart Texans in '09. There's a lot of dark-horse talk for Houston this year. Williams is one of the major reasons why.

26. Dwight Freeney, DE, Indianapolis Colts: One of the league's premier pass rushers, Freeney is still the player he was three to four years ago. If healthy 16 games every season, Freeney's even higher on this list.

25. Carson Palmer, QB, Cincinnati Bengals: Three years ago, Palmer would have been in the Top 5 on this list. The last two years, the Top 10. But after another injury-plagued season in which the Bengals didn't even sniff the playoffs, it's hard sneaking Palmer into the Top 20. He enters the 2009 season as gifted as ever — but without his top target in T.J. Houshmandzadeh, and behind a very questionable offensive line.

24. Jordan Gross, OT, Carolina Panthers: Another Carolina Panther? Yes. I've got Gross listed as the top offensive lineman in the entire league here, and it's not without good reason. Capable of playing either the left or right tackle position, and one of the main reasons DeAngelo Williams and Jonathan Stewart had monstrous breakout years in '08, Gross is arguably the most valuable offensive lineman in the NFL. Hell, based on this — he is.

23. Donovan McNabb, QB, Philadelphia Eagles: The single hardest person to place on this list, McNabb could have been slotted anywhere from No. 5 to No. 50, and there would have been people who both supported and detested the placement. With Brian Dawkins now in Denver, he's the official heart-and-soul of the Eagles. There's a ton of expectations in Philly for '09. Lots of prognosticators have them taking a Lombardi back to the City of Brotherly Love next February. It's on you, Donovan.

22. LaDainian Tomlinson, RB, San Diego Chargers: A little high for Tomlinson based on his down '08 campaign? A little low based on a career more decorated than any back since Marshall Faulk? That's the beauty of this list. I expect big things out of Tomlinson in '09. He's still got some juice in those legs. I may be in the minority on that one.

21. Patrick Willis, LB, San Francisco 49ers: Niners fans may consider it blasphemous to place Willis behind Beason on this list. It's truly a toss-up. Both are pretty nasty. Also drafted in '07, the former Defensive Rookie of the Year has played in the Pro Bowl in both of his two NFL seasons. Working under Mike Singletary's watchful (and legendary) eyes will only make him better. Willis' potential is downright scary. He just needs to win some games.


THE TOP 20: No. 1-20
---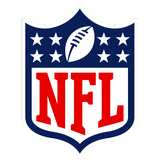 Get more from National Football League
Follow your favorites to get information about games, news and more
---