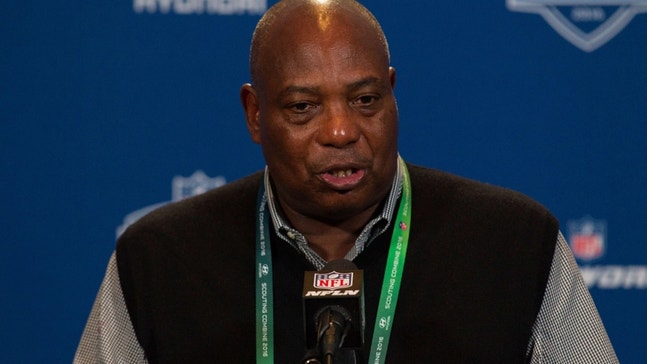 Top 3 Offseason Needs For The Baltimore Ravens
Updated
Mar. 4, 2020 10:35 p.m. ET

Fansided, Steve Rudden/FanSided via Ebony Bird
Now that the Ravens have been eliminated from playoff contention, it's time to think about the offseason.
The Baltimore Ravens are currently tied with four other teams at 8-7, which would give them the 17th pick in the 2017 NFL Draft.  That all will change after next week if they win, and if the other teams tied with them win as well.  A coin flip will determine where they will end up drafting so it might be a little higher than 17 after Week 17.
Ozzie Newsome has done some of his best work in the offseason, but this upcoming offseason is an important one.  Here are what I think the Ravens 3 biggest offseason needs are.
Offensive Line:
More from Ebony Bird
It all starts up front.  What better way to dominate a game is if your offensive line is giving your quarterback and running back time to pass and holes to run through.
The Dallas Cowboys are doing it the right way.  They drafted offensive lineman high the last 3-4 drafts and now they are dominating games up front.
I hope the Ravens look at what Dallas has done and continues to draft offensive lineman to help protect Joe Flacco.
Safety:
Signing Eric Weddle was a great signing for the Ravens, but they need even more help at that position.  Lardarius Webb had a decent season, but he's getting older.
It's safe to say that the Matt Elam experience is over in Baltimore.  I'm pretty sure that if he wasn't on the field in New England, they wouldn't have gotten that last long touchdown in the 4th quarter.
The Ravens need to upgrade this position if they intend on having a dominant defense.
Cornerback:
I'm sure I'm not the only one that notices a big drop off in the Ravens defense when Jimmy Smith is out.  He literally shuts down one side of the field.  When he's out, the Ravens defense is a whole lot different.
The Ravens need to continue to draft cornerbacks that can be as dominant as Jimmy Smith.  If the Ravens had 2 shut down corners, the front seven would be able to get to the quarterback a lot more.
Tavon Young is a good backup, but he's undersized and will always get beat by taller receivers.  It would be great if the Ravens could draft a cornerback that was as tall and Jimmy Smith.
---
---