Tom Brady calls Julian Edelman's circus catch 'one of the greatest' he's seen
BY Cameron DaSilva • February 6, 2017
At several points in the game, the New England Patriots appeared to be out of it. They were down 25 points, were sputtering on offense and the deficit looked to be too large for even Tom Brady to overcome.

And then Julian Edelman made one of the best catches in a Super Bowl you'll ever see. After it was batted away by Robert Alford, Edelman somehow corralled it and came down with the ball before it hit the ground.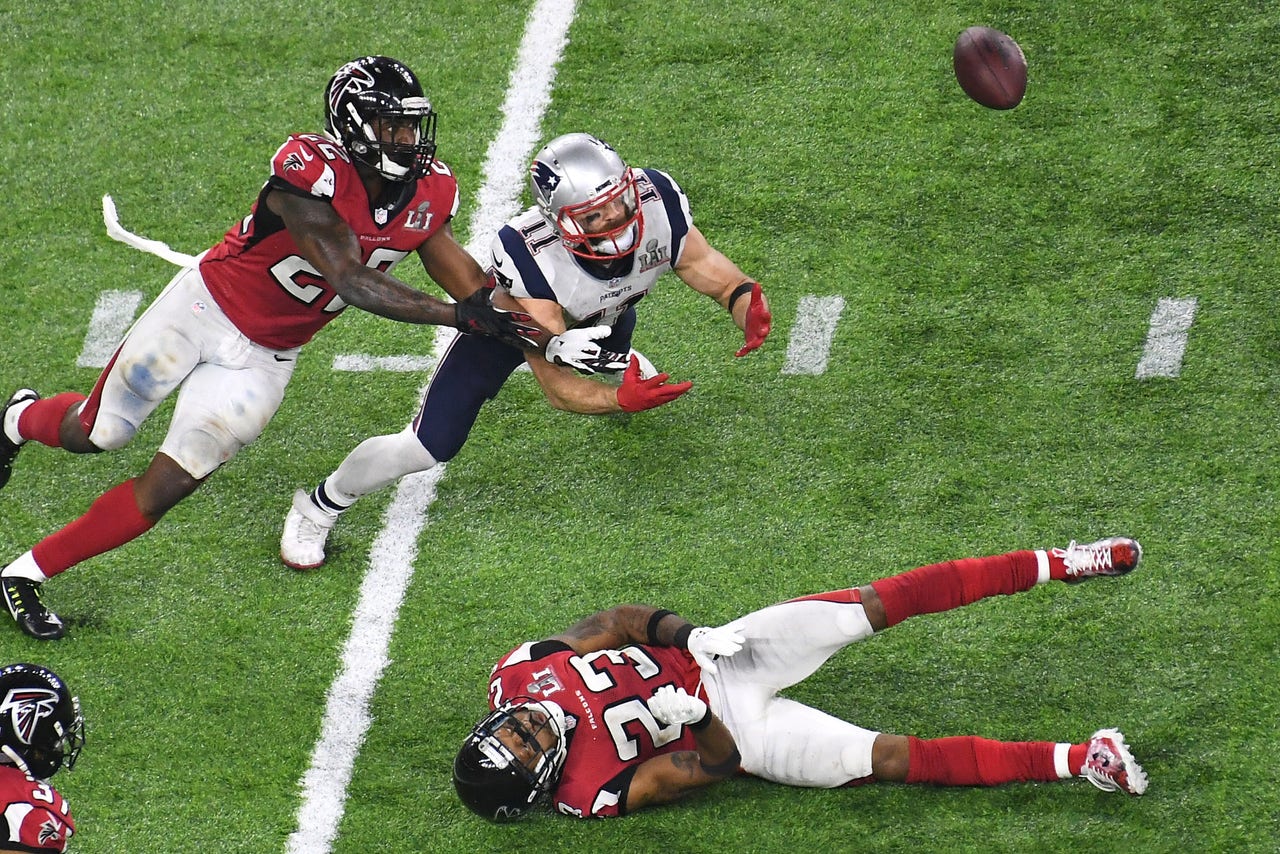 Twitter reacted to the David Tyree-type catch in utter shock, and Tom Brady attempted to describe the catch after the game, calling it "one of the greatest" he's ever seen.

"I don't know how he caught it. I don't think he does," Brady said.

He added that "we've been on the other end of a few of those catches," essentially referring to David Tyree's helmet catch.


---
---