Watch Julian Edelman save the Patriots with an insane juggling catch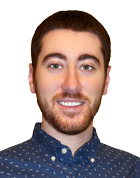 Just a few minutes after Julio Jones made one of the greatest catches in Super Bowl history, Julian Edelman may have one-upped him.
With the Patriots driving, down eight points and just under two and a half minutes remaining, Tom Brady took a deep shot toward Edelman down the middle of the field. It was initially batted away by Robert Alford, but Edelman somehow corralled it and caught it before it touched the ground.
OH MY GOD, JULIAN EDELMAN! #SB51 #Patriots https://t.co/YtvHwsaCbT

— NFL (@NFL) February 6, 2017
Here's another look at it, which makes it all the more impressive.
sdflka;sdjf;kzjdfc;alksejf;lkasdjf;lkasjdf;lkjasdf;lkjasdlfk;cjasd;lkfjaslkdf #SB51 pic.twitter.com/GCkEJilvzV

— NFL (@NFL) February 6, 2017
It brought back shades of David Tyree against the Patriots in Super Bowl XLII and will go down as one of the best catches in the game's history – especially if the Patriots come back to win.