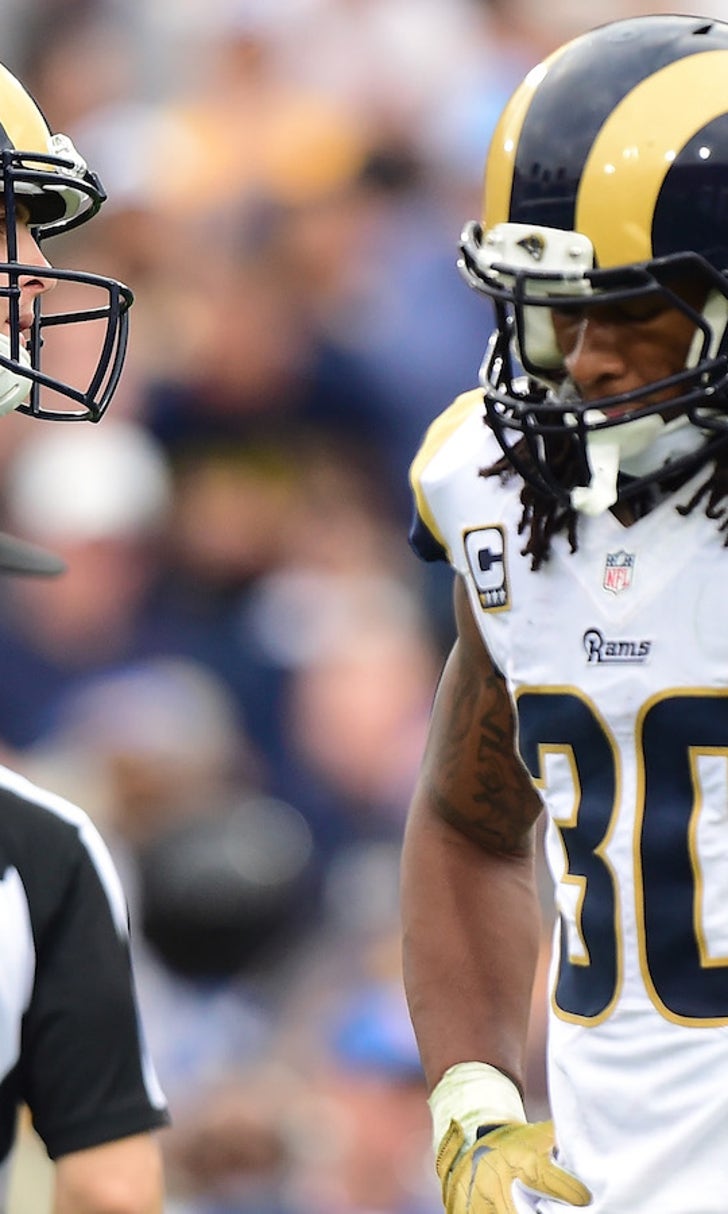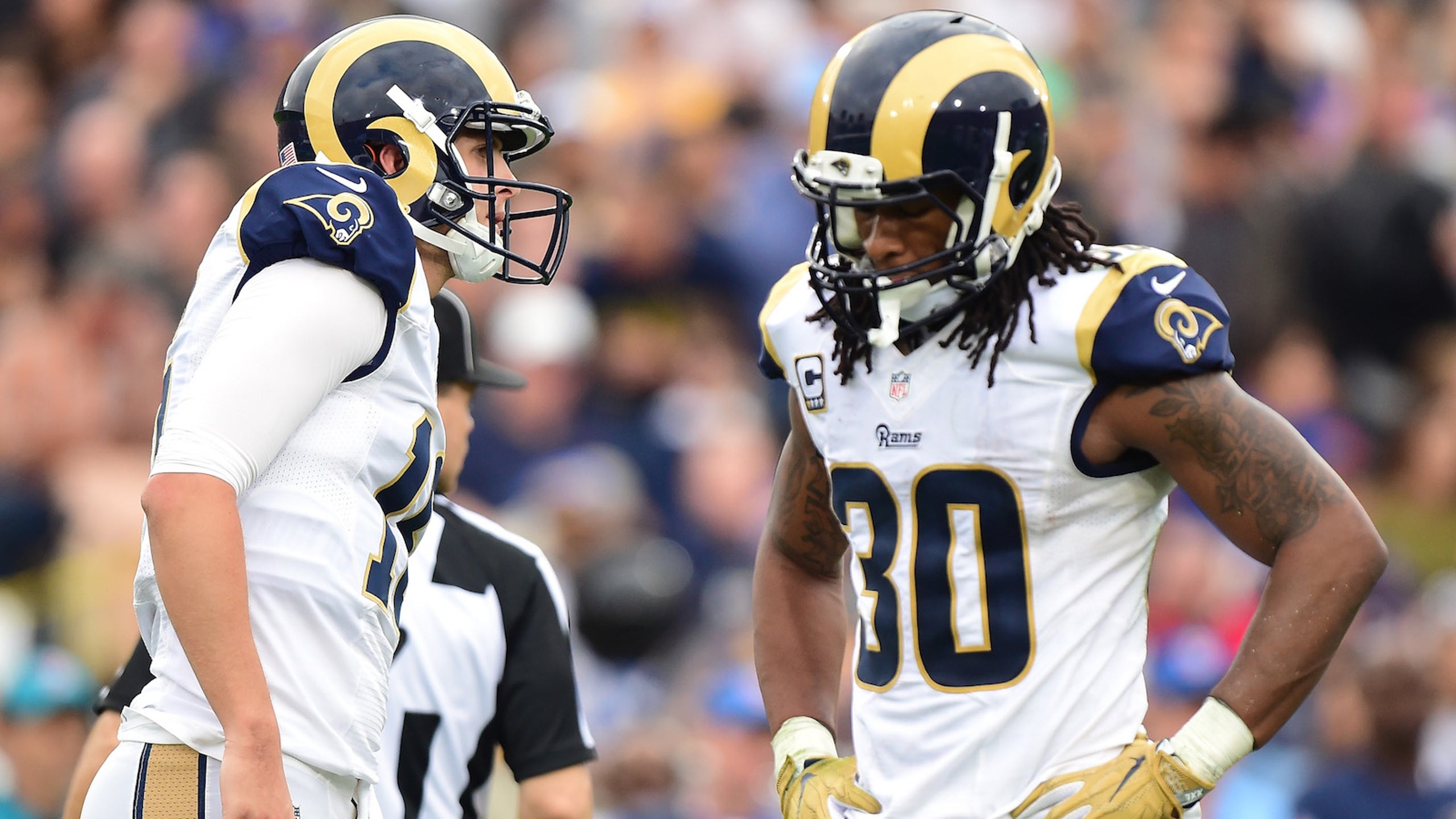 Todd Gurley says the Rams look like a 'middle school offense'
BY Cameron DaSilva • December 14, 2016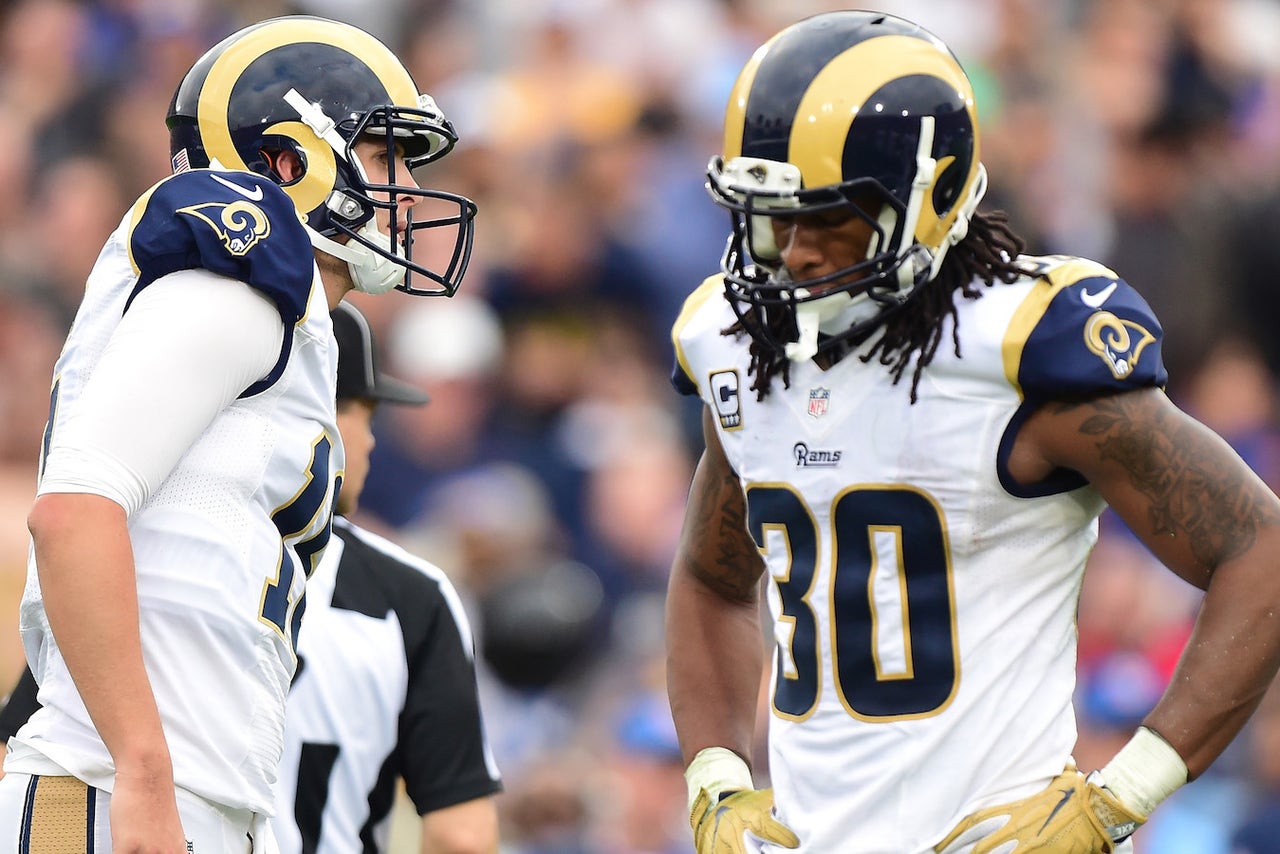 The Los Angeles Rams have boasted an outstanding defense for a few years now, but the offense has yet to follow suit. They're last in the league in yards per game (286.2) and last in points, and there's been little to no sign of improvement with No. 1 overall pick Jared Goff under center.
On Sunday, though, it was the entire team that looked uninspired. The Rams fell 42-14 to the Falcons, who were without their two best receivers. It took Atlanta eight seconds to score the first touchdown after Los Angeles fumbled the opening kickoff, and it didn't get any better from there.
Todd Gurley was once again held under 100 yards rushing and still hasn't had a single 25-yard run this season. Part of that is due to quarterback and offensive line play, but the team as a whole has been terrible – particularly on offense.
"We looked like a middle school offense out there," Gurley said, via ESPN. "I mean, I'm going to be quiet. My mom said if you don't have anything good to say, don't even say it. I'm just going to leave it as that."
This isn't the first time Los Angeles has looked terrible offensively, even if it is the first time Gurley has made note of it. They've scored more than 14 points just once in the past seven games, and even that was a 49-21 loss to the Saints.
Jeff Fisher has never been an offensive-minded coach, but his lack of creativity and success on that side of the ball has become alarmingly apparent this season. It doesn't help that his players aren't exactly going all-out for him, either.
"I don't," Gurley said when asked whether he thinks everyone is showing up to play. "I really don't. We're just going through the motions. It looks like everybody's just playing to get through."
At this point, Gurley realizes the 4-9 Rams won't make the playoffs. He simply wants his teammates to show up and keep fighting, even if there's no postseason dance at the end of it all.
"Man, we gotta play," Gurley said. "I don't care if we're out of the playoffs or not. I don't care. Just come up, show up, play. That's why we play this game. Show up, play."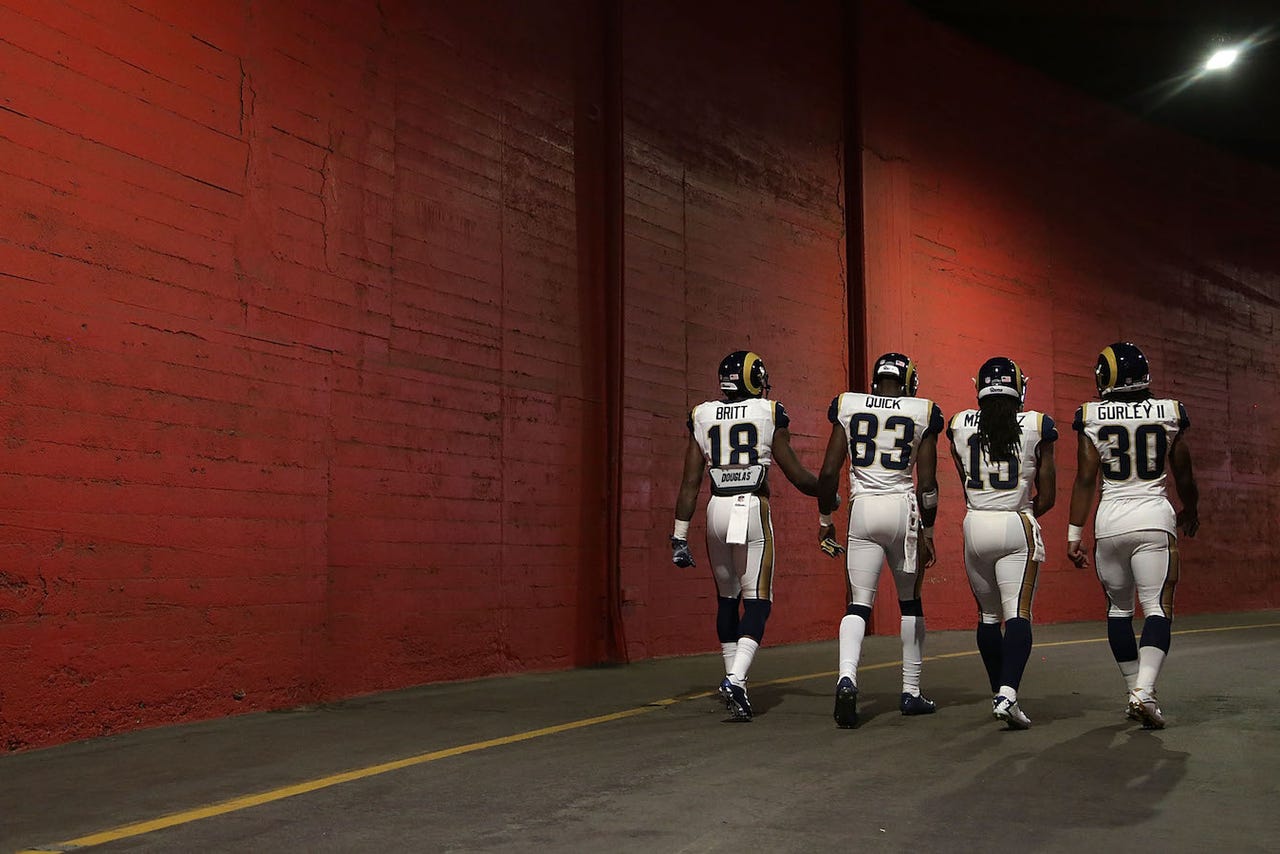 ---
---