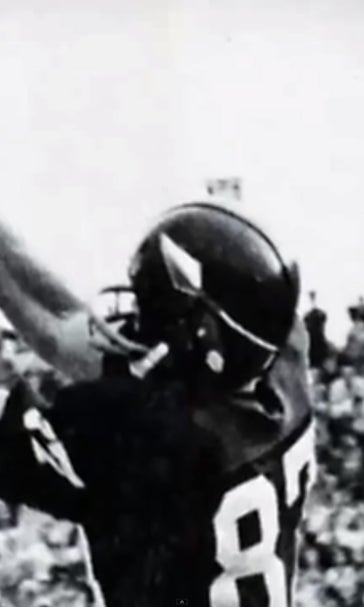 The shame of it Hall: Ignoring the Washington Redskins' Jerry Smith
January 30, 2014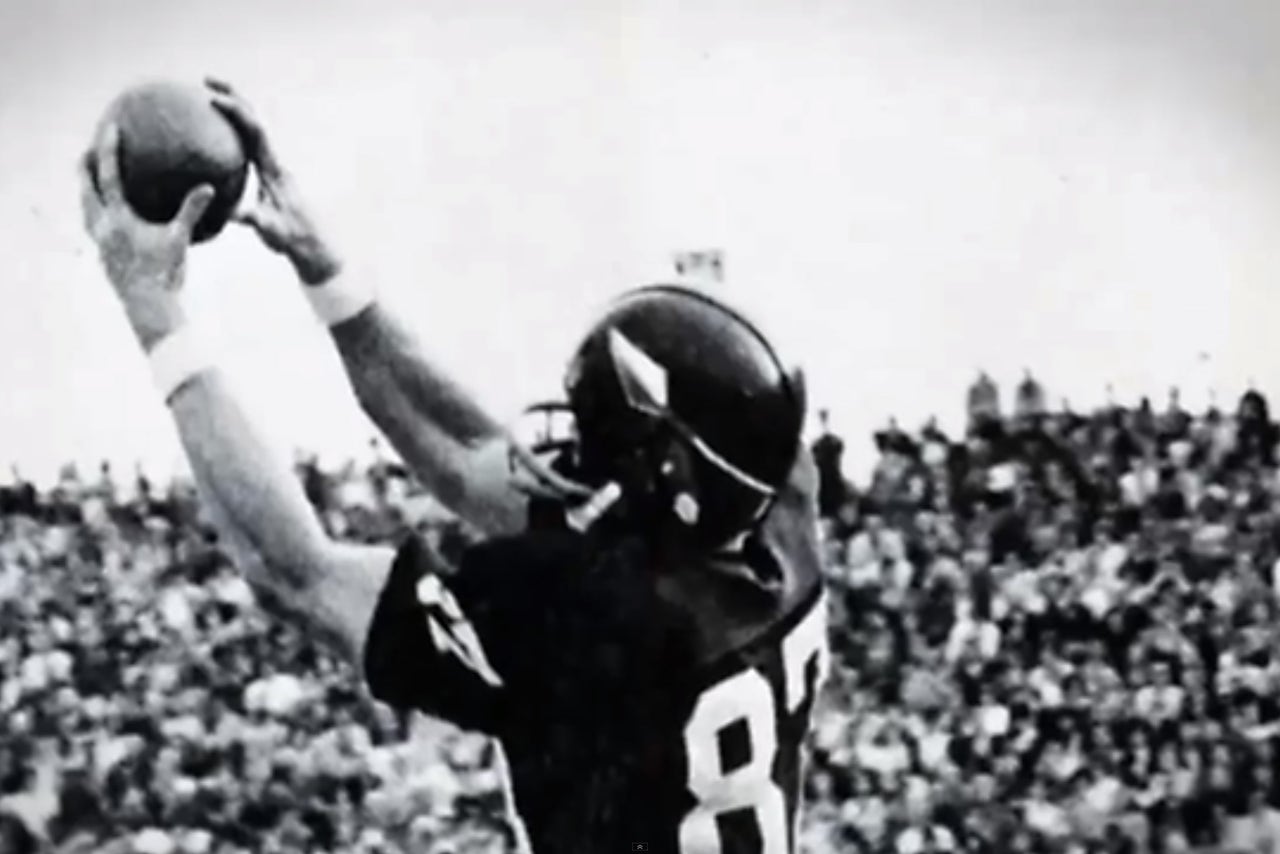 The Pro Football Hall of Fame vote is Saturday, and one player has already been done an injustice.
It's not that Jerry Smith deserves automatic entry into Canton. The injustice is that he's never been seriously considered.
Smith was the Redskins' tight end from 1965-77. He retired with 60 touchdown receptions, which was more than any player to play that position until Shannon Sharpe broke the mark 27 years later. Indeed, Smith's stats match or exceed many of the eight tight ends who are enshrined in the Hall.
In case you never saw Smith play, find the documentary the NFL Network showed last week. You'll discover a guy making incredible catches, running precise routes and being the consummate teammate.
Oh, and one other thing.
Smith was gay.
"That shouldn't even be an issue," said Brig Owens, Smith's roommate and best friend on the Redskins.
Is it?
I don't think the voters are a bunch of homophobes, but some things defy logic. And if you were to point the finger of prejudice, it wouldn't just be at the 46 members of the selection committee.
Anyone can nominate a player for induction. Seriously, Joe Fan can call up the Hall of Fame and say So-and-So deserves to make that year's list of nominees. The only requirement is that So-and-So played at least five years and made at least one Pro Bowl or All-Pro team.
The preliminary list is usually 60 to 100 names, sometimes more. It is eventually narrowed to 15 finalists.
Smith became eligible in 1983. He never made the finalists list. Even more perplexing, he made the preliminary list only twice, in 1983 and 1987.
After 25 years, players are moved to the seniors division, where the selection process is much the same.  In six years, Smith has been nominated one time.
So in all those years, were there really at least 100 players more worthy of even being considered for the Hall of Fame?
No way.
"The numbers speak for themselves," Owens said.
They say that Smith had 421 catches for 5,496 yards. That's more receptions than three Hall-of-Fame tight ends, and only six fewer than Mike Ditka caught. Smith's receiving yards also surpass three inductees.
He has two fewer touchdowns than Sharpe. But Smith's total is eight more than Dave Casper, 13 more than Ozzie Newsome, 15 more than Kellen Winslow, 17 more than Ditka, 20 more than Jackie Smith, 22 more than John Mackey and 29 more than Charlie Sanders.
So what gives?
"I'm sure his homosexuality has never come up," one longtime voter said. "He was a very good player. He just never stood out."
The Redskins were mediocre for most of Smith's career. And he never had the proverbial "signature moment." Like Winslow's 13-reception playoff game against Miami, or even Jackie Smith's touchdown drop in Super Bowl XIII. As bad as that was, it made people notice Jackie and evaluate the rest of his career.
Another knock on Jerry Smith is he made only two Pro Bowls and one All-Pro team. One reason might be he kept an intentionally low profile. Teammates suspected he might be gay, but the Redskins were understanding when it came to such things.
The rest of the NFL, and America in general, wasn't quite as tolerant 40 years ago. Smith lived in fear that his secret would get out. When it comes to publicity, Sharpe probably said more during one post-game interview than Smith did his entire career.
"He didn't brag about how good he was and the catches he made," Owens said. "He would always talk about doing his job what he was supposed to do."
Smith was 6-foot-3 but weighed only 210 pounds. He looked, ran and caught like a wide receiver. Nobody questioned his tight-end toughness.
"We got into a fight once a week in practice," said Owens, who played safety. "We were so competitive."
Sounds Ditka-like.  As renowned as he is, it took 10 years for Ditka to get the 80 percent of the vote needed for enshrinement. Unless you are a slam-dunk candidate like Jerry Rice or Emmitt Smith, it's dicey for anyone to get in.
Just ask Andre Reed or Tim Brown or Ray Guy. The difference is, they are being considered. When the selection committee meets Saturday, Charles Haley's career will be boisterously dissected for the 10th time.
At least it's somewhat easier for senior nominees to get in. The selection committee can approve up to seven players per class, but it tries to limit it to five.
The seniors committee narrows its initial list to two names. Those candidates don't count toward the five-player limit, so they are less likely to get caught in the numbers game.
It all begins, however, when somebody nominates a player to the initial list. For all his accomplishments, Smith can't even get a mention.
"He needs somebody to speak up for him," Owens said.
The NFL Network's documentary might be a starting point. Whatever your views on gay rights, you can't help coming away respecting Smith. The irony is that attention was always the last thing he wanted.
Smith kept his homosexuality secret until 1986. He'd contracted AIDS, and America was panicked by the mysterious killer. He was hospitalized and weighed 150 pounds when he spoke to the Washington Post.
"I want people to know what I've been through and how terrible this disease is," he said. "Maybe it will help people understand. Maybe it will help with development in research. Maybe something positive will come out of this."
He died three months later. His pallbearers were former teammates.
If they had a vote, Smith would be enshrined in Canton. Not due to sympathy or a political push for the Hall of Fame to have a gay player.
"He would want it to be because of his performance," Owens said. "All you had to do was watch him play."
Do that, and Smith should at least start getting into the conversation. If he doesn't, it's time to start pointing fingers.
---
---