National Football League
National Football League
The NFL Lockout: Punishment or recess?
Published
May. 26, 2011 1:00 a.m. ET

In the immediate aftermath of the NFL lockout, there was Chad Ochocinco trying out for a professional soccer club. Then came Reggie Bush's tweet about how he was thoroughly enjoying his "vacation," which saved him from "slaving in 100-degree" heat during two-a-day minicamp sessions. (He later said he was kidding.)
But that characterization has drawn criticism from fans who want to see the players and owners reach a deal and get back to work preparing for the 2011 season.
How the players feel could be rooted in their ages.
Take D'Brickashaw Ferguson, the Jets' 27-year-old Pro Bowl offensive lineman, for instance. He avoided using the V-word, but he said he can understand the enthusiasm some players have about the work stoppage.
"For the first time in a long time, we have the ability to experience new things. During the offseason, we're normally under contract. But players now have the opportunity to explore," he said, alluding to Ochocinco, who recently made headlines last week after riding a bull at a professional competition in Georgia.
"Instead of looking at it like, 'Man, we're not going to have the chance to do thus and so,' it could be a great opportunity to do things you wouldn't have the chance to do,'' he said. "As far as pursuing personal endeavors, what better time than now?"
Dustin Keller, the Jets' 26-year-old tight end who recently took part in the team's informal workouts in California, said players who speak bluntly about enjoying the free time afforded by the lockout are, in a sense, only telling it like it is.
"I can see it either way. Obviously it is a little bit more of a break than it normally is," he said. "At the same time, I think most of us are working hard."
He used the team's unofficial camp in California as an example, saying that in addition to the strenuous workouts, quarterback Mark Sanchez also made sure to make time for fun, organizing a trip to a Lakers game and arranging extremely comfortable hotel accommodations.
One ex-player, former Jet quarterback Richard Todd — who was on the team during one of the league's last labor disputes in 1982 — said a generation gap might explain why younger players view the lockout the way they do.
"We didn't have tweets back then to tell the public what we were doing, and that's a good thing. Because if I'd been a younger guy when we had our strike, I would've gone to the beach and to the shores. A lot of it has to do with age, what stage you're at in your career and how much money you're making. I think the young guys right now are looking at the lockout and saying, 'What's the big deal?'"
As you would expect, veteran Jets fullback Tony Richardson, 39, takes a different view. He sees few, if any, positives to take from the dispute.
"It does give guys flexibility to spend time with family and train in the cities they live in. But for the most part, this is really hurting the players," he said, specifically pointing out Ferguson and his $750,000 offseason workout bonus that may be in jeopardy.
"Some guys say this is a break, but it's a real thing," he said. "Between the financial side and these young guys who just got drafted and don't know anything yet, I think we need to be in that structured environment."
---
---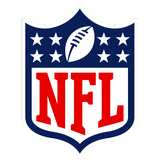 Get more from National Football League
Follow your favorites to get information about games, news and more
---