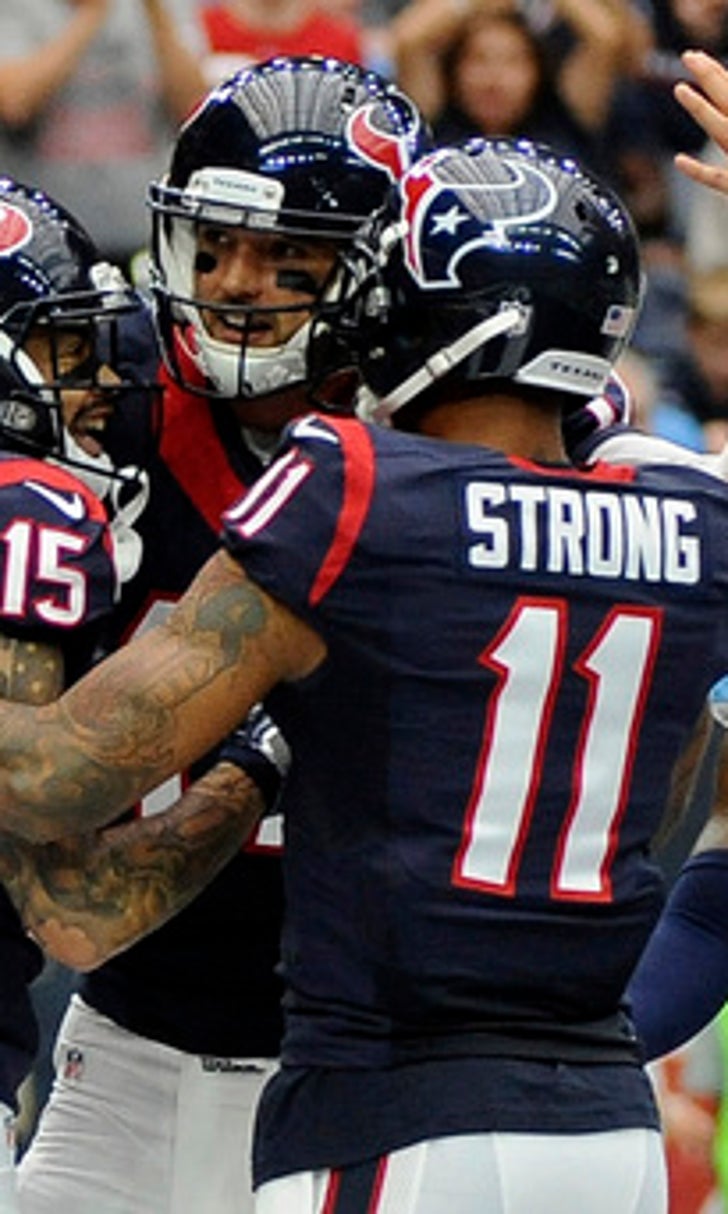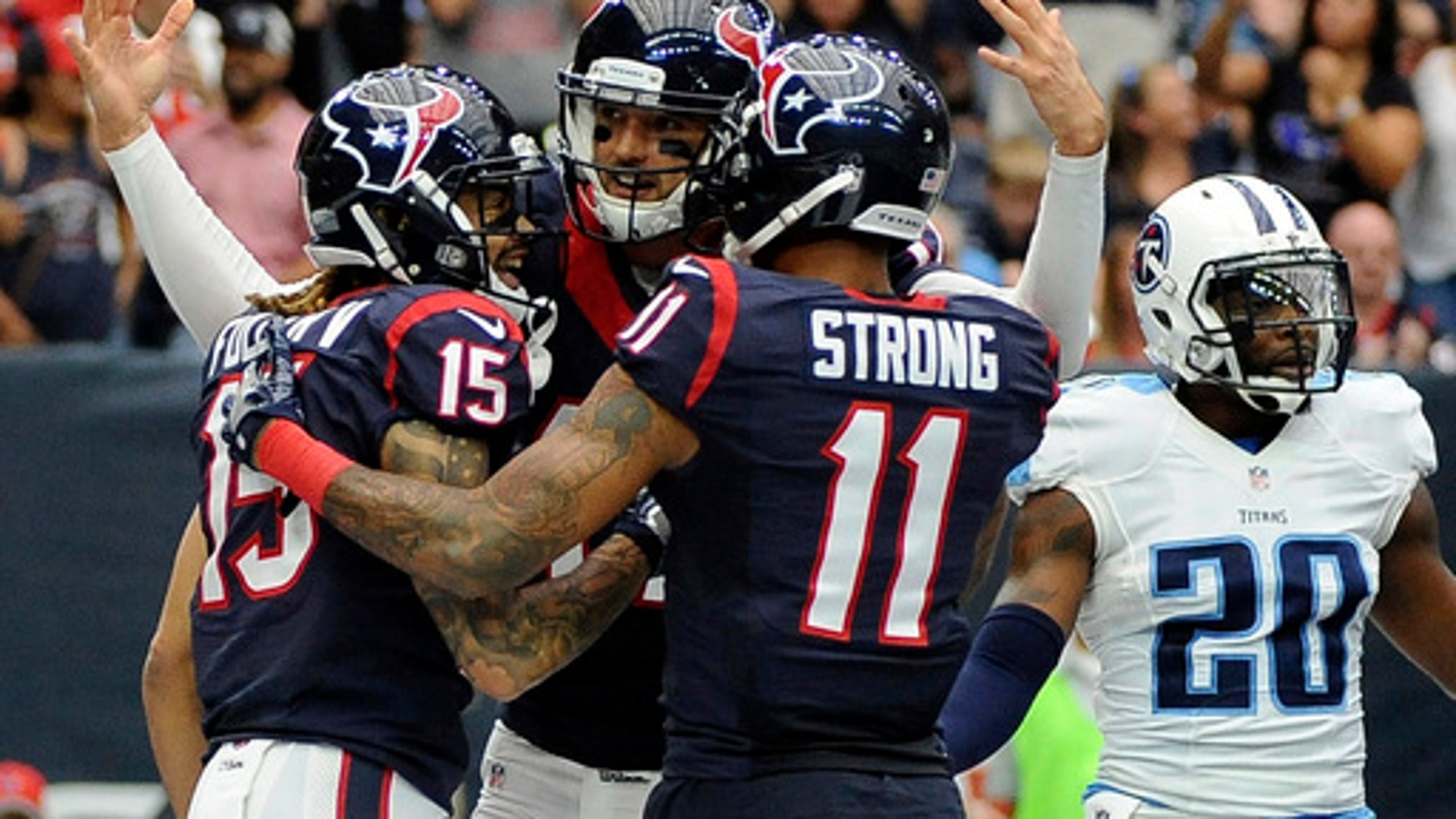 Texans' Fuller still looking to improve despite hot start
BY foxsports • October 6, 2016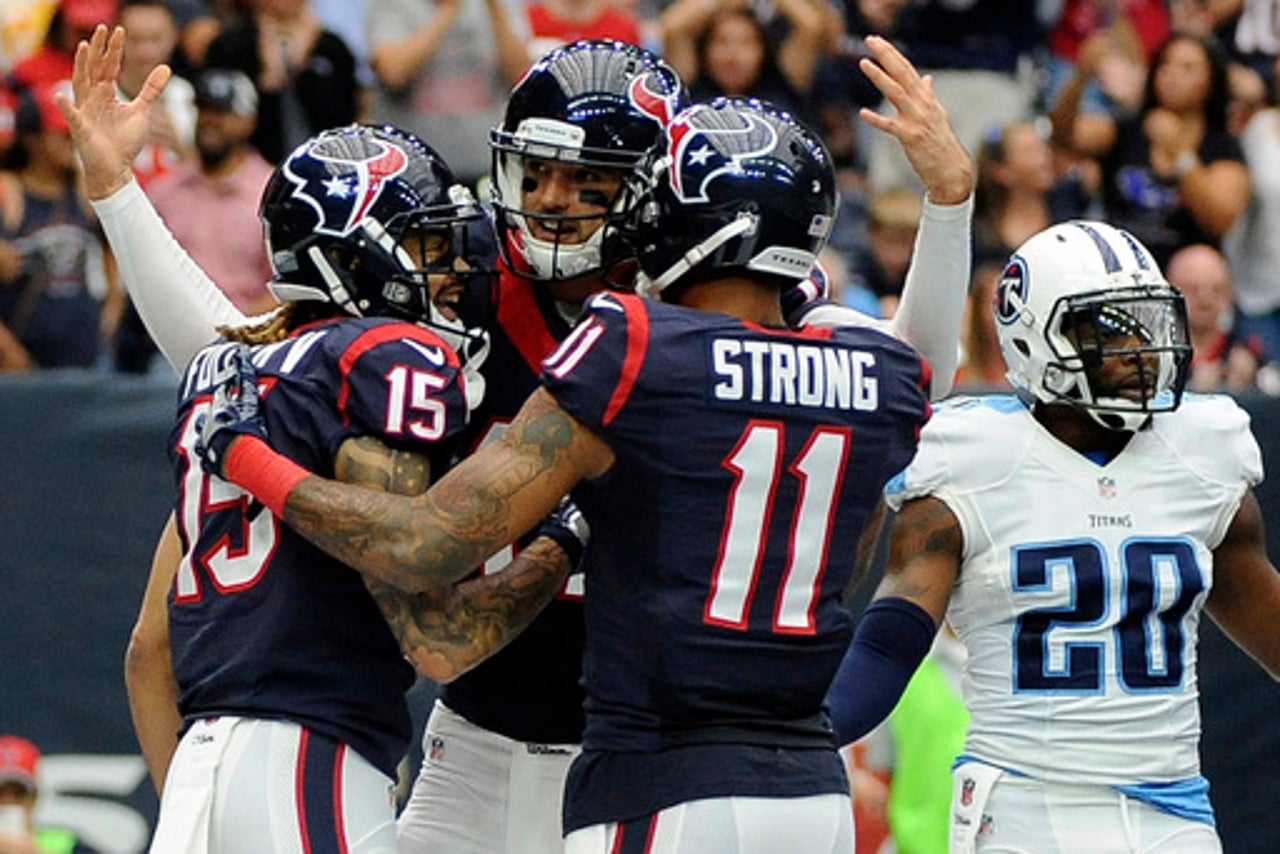 HOUSTON (AP) Will Fuller has avoided the slow start many rookie receivers endure and leads the Houston Texans and all first-year players with 323 yards receiving.
The speedy Fuller has also pitched in on special teams, taking the first punt return of his career 67 yards for a touchdown last weekend to earn AFC special teams player of the week honors.
And still coach Bill O'Brien is looking for more from the 22-year-old as he heads into his fifth game on Sunday at Minnesota .
''He's got a long way to go,'' O'Brien said. ''I know that sounds crazy to you guys, but he's got a long way to go. I mean he can improve in so many different areas.''
Fuller's speed has always been his best quality, and it was only talked about more after he ran a blazing 4.32 40-yard dash at the NFL combine. But entering the draft, some wondered if his other skills were good enough to succeed as an NFL receiver.
The 21st overall pick in this year's draft quickly allayed those fears, grabbing five receptions for 107 yards and a touchdown in Houston's opener to become the first first-round pick to have a 100-yard receiving game in his debut since 1984. In Week 2, he finished with four catches for 104 yards to become the first player drafted in the first round to start his career with consecutive 100-yard receiving games.
Fuller has slowed down a bit in the past two weeks, with 31 and 81 yards receiving, respectively, but that hasn't stopped people around the league from taking notice.
Vikings coach Mike Zimmer was asked about the challenges Fuller's speed presents.
''It's nerve-wracking to say the least,'' he said. ''He is a big-play receiver and he's doing a great job.''
The soft-spoken Fuller hates talking about himself and simply won't discuss his early success.
''I'm just moving on,'' he said. ''We still have a long season so (there's) a lot of room for me to improve. So I'm not going to just dwell on something that happened last week.''
Quarterback Brock Osweiler isn't surprised that Fuller is off to a great start.
''Will has done such a great job through the first four games because of his work ethic,'' Osweiler said. ''A lot of players leave during the summer, and he stayed here. I think that says a lot about him. I think it says a lot about him as a person.''
Fuller believes that building a good relationship with Osweiler has been the most important factor in how his season has gone so far.
''Getting on the same page as your quarterback is a big thing,'' he said. ''He has to trust you for anything to start.''
Fuller is a meticulous student of the game, and O'Brien said he often sees Fuller jotting down notes during meetings when he's being given tips or criticism.
''He's a very bright guy, very hard working guy,'' he said. ''Really understands football. He's an instinctive player. He's done a good job of taking care of his body ... I think the college program that he comes from, Notre Dame, trained him very well in how to practice and how to do things off the field.''
Fuller doesn't understand why his note-taking is a subject of conversation and shrugged his shoulders when asked about why he does it.
''It just helps me remember stuff,'' he said. ''When I get a tip or something, I just want to write it down so I don't forget about it.''
Fuller and teammate and Pro Bowl receiver DeAndre Hopkins will be challenged this week in facing a Minnesota defense that limited Odell Beckham to three receptions for a career-low 23 yards in a win over the Giants last weekend.
---
Online: AP NFL website: www.pro32.ap.org and http://twitter.com/AP-NFL
---
---