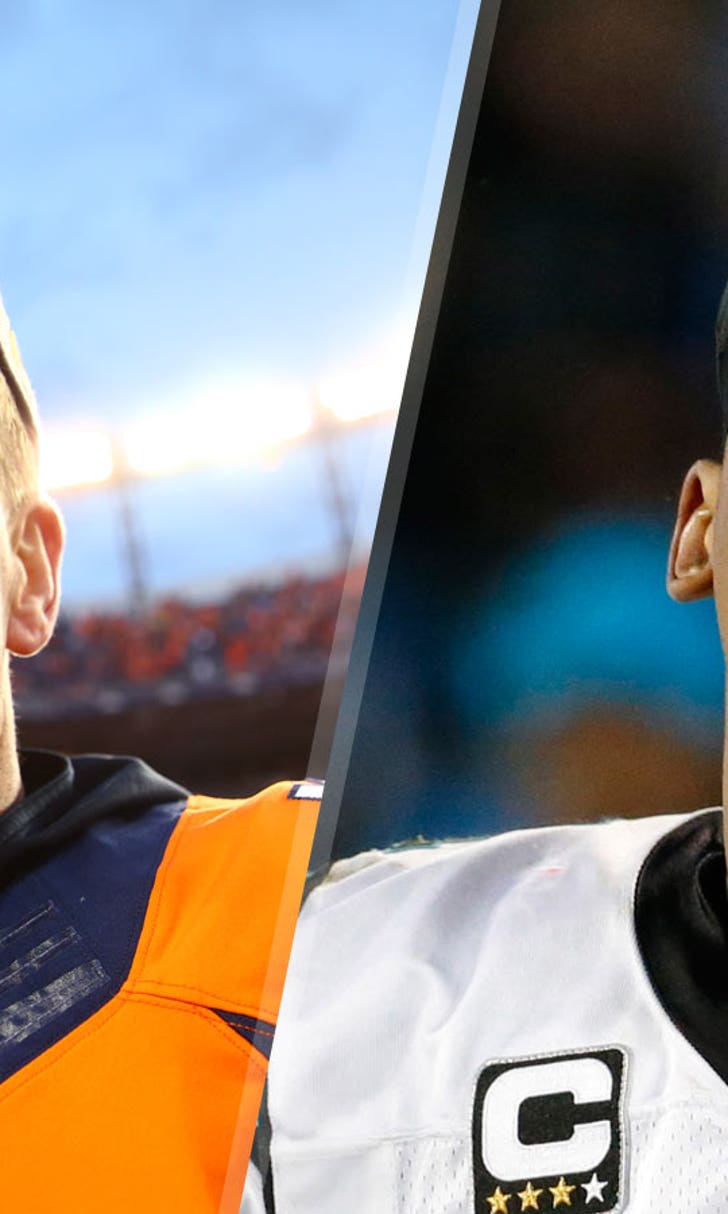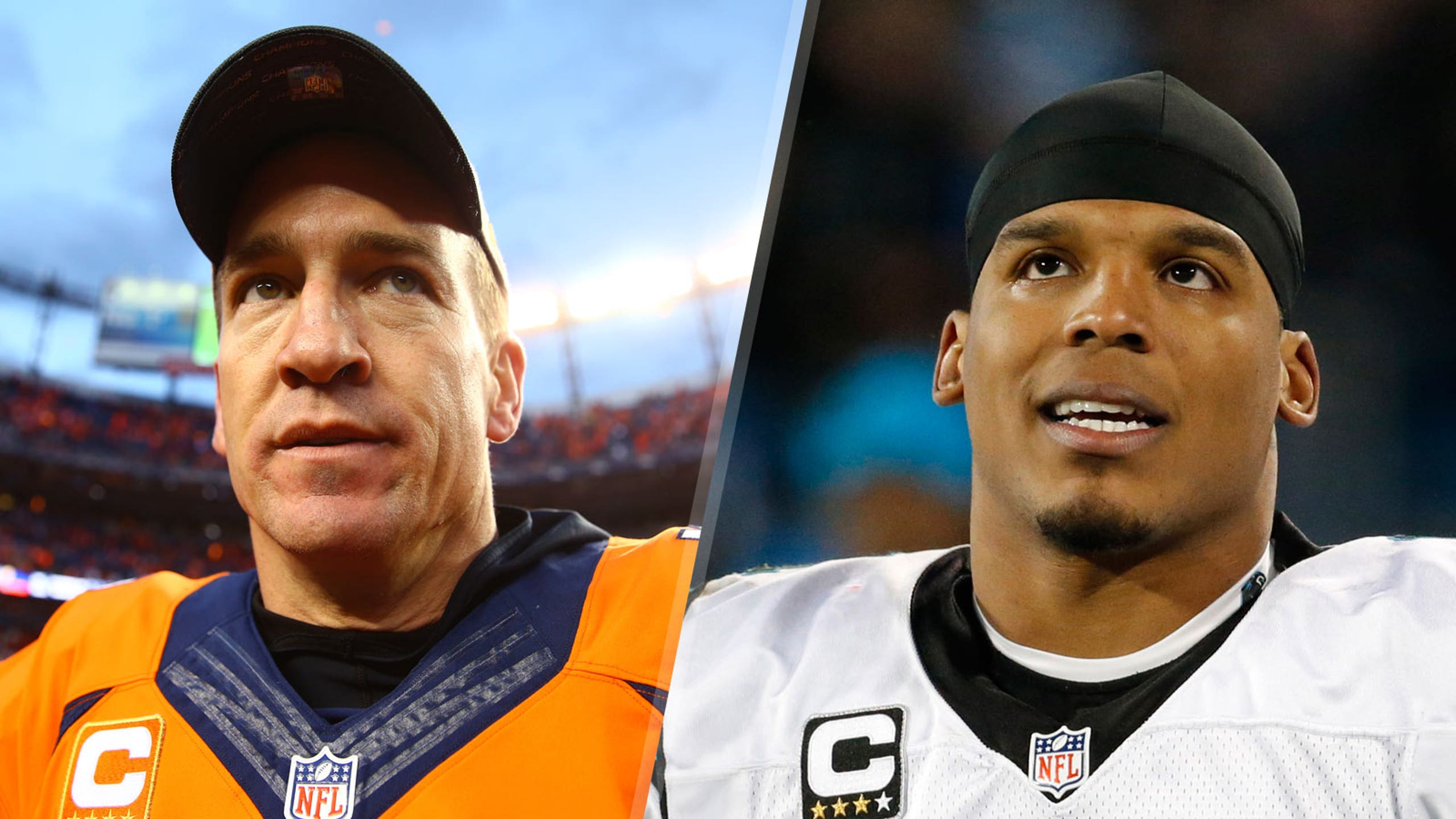 Super Bowl 50 features the NFL's version of Batman vs. Superman
BY foxsports • January 28, 2016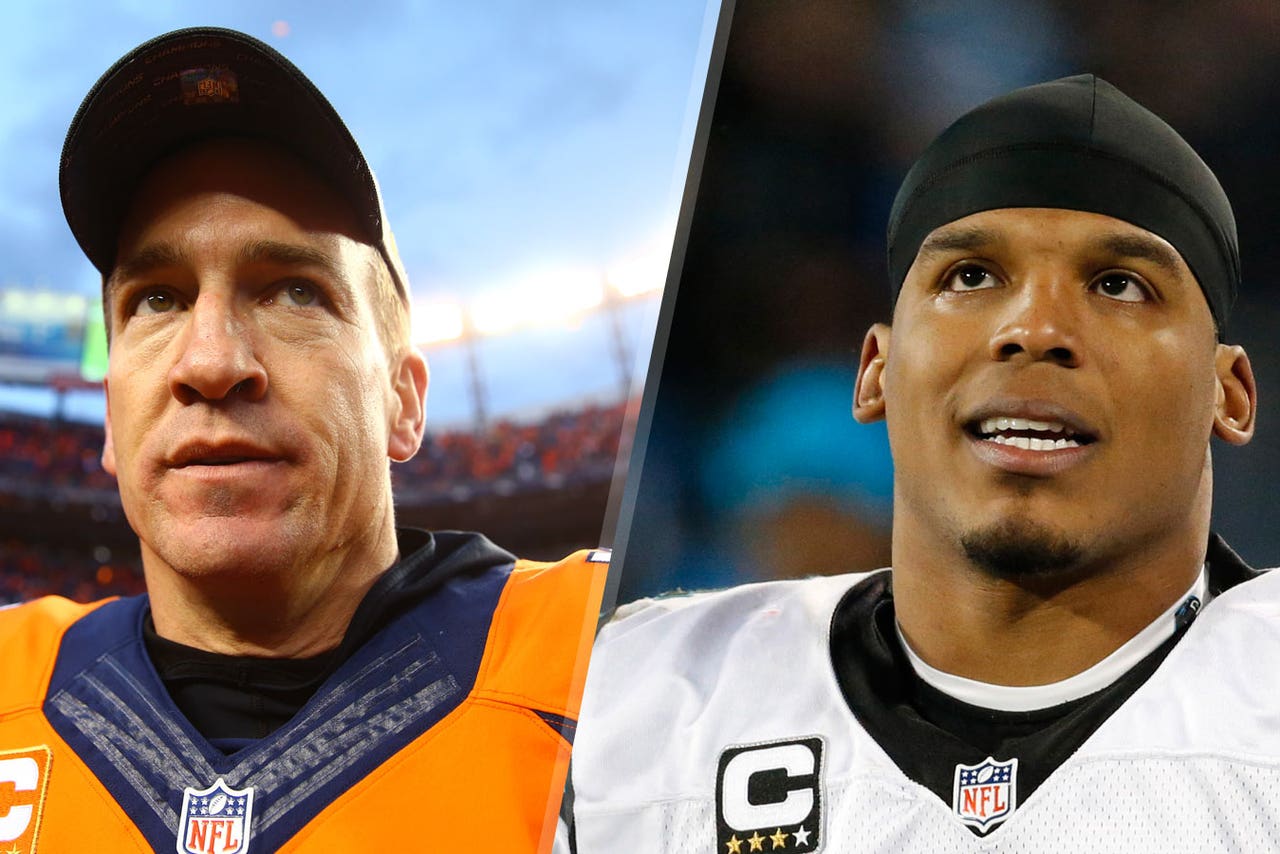 On March 25, 2016, fans will get a chance to experience what it would be like if Batman was at odds with Superman when the motion picture "Batman v Superman: Dawn of Justice" arrives in theaters.
For those fans who don't want to wait until March, they can experience the next best thing in February, during Super Bowl 50, when Peyton Manning and the Denver Broncos match up against Cam Newton and the Carolina Panthers.
Manning is to Batman as Newton is to Superman -- and the similarities go deeper than you might expect. Let's take a look at how each player compares to each super hero.
Cam Newton and Superman
Incredible speed and strength
Superman was born on the planet Krypton, and he appears on Earth with superpowers that can't be matched by any human being. Superman is uncharacteristically strong and fast, putting the NFL's best Combine performers to shame. He also possesses amazing levels of endurance, healing and stamina.
Newton has the most unique combination of size and speed at the quarterback position. At the 2011 NFL Combine he ran a 4.59 40-yard dash at 248 pounds. Newton has rushed for 3,207 yards during his five regular seasons with a 5.4 average yards per attempt. During the same five year span, he has also racked up a ridiculous 43 touchdowns on the ground. Some of these touchdowns have been a result of his speed, some a result of his power and some have been a combination of both.
Invulnerability to temperature
There's nothing too hot or too cold that can stop Superman. There was a time where Superman flew into the sun and came out unharmed. This ability allows Superman to perform to the best of his ability no matter what uncontrollable circumstances develop around him.
Like Superman, Newton can play in any weather conditions. Newton possesses more arm talent than all but the top tier of quarterback in the NFL. This allows him to generate zip and power on his short, intermediate and long throws under any weather conditions. This ability also makes Newton perfect for postseason football.
Flight
Superman's most-defining trait is his ability to take flight at any given moment. He has used his ability to fly to travel across planets and galaxies, and this ability has helped Superman escape from the most challenging of circumstances.
Newton has the ability to fly -- maybe not literally speaking, but in every other sense of the word. You can often find Newton soaring through the air from several yards away as he attempts to cross the opponent's goal line. Tom Brady might be the best quarterback in the NFL at the fourth-and-short sneak, but Newton has redefined the game at the goal line with his success rate when diving over pile like a running back would.
Incredible endurance, healing and stamina
Superman was not just blessed with strength, speed and the ability to fly. He also possesses an uncanny ability to heal rapidly in any circumstance. He combines that trait with his elite endurance and stamina.
Throughout his five-year NFL career, Newton has only missed two regular-season games. That fact is made more impressive when you factor in his 599 career rushing attempts. Newton is a dual-threat quarterback, but you never see a drop off in his play at the end of games. He has the build to take a hit and keep fighting on, and that's exactly whath e does.
Peyton Manning and Batman
Genius-level intellect
It wouldn't be fair to start the comparison anywhere else. Batman's secret identity is Bruce Wayne, and he was often described as having genius-level intellect. Batman traveled the world acquiring knowledge along the way. He has also been described by many as an elite detective and strategist.
Manning's incredible football IQ is well-documented at this point, and it didn't take him long to prove himself in this regard either. During his rookie season with the Indianapolis Colts, he memorized his playbook within a week after being drafted. Manning's ability to read defenses and work through his progressions compares with all of the best quarterbacks in NFL history. He has played in multiple offensive schemes and yet one thing remains the same -- there are few if any quarterbacks better at making an audible at the line of scrimmage to check into the correct play based on what how the defense is aligned.
High-tech equipment and a sidekick
Batman used his scientific knowledge and his vast inherited wealth to create some the most unique technological advances in weaponry. He would later use these modified weapons to his advantage. From his vehicles to his high-tech weapons, Batman always had a wide array of resources that acted as his supporting cast. As Batman evolved, he added a sidekick -- Robin -- he supported Batman through some of his most challenging endeavors.
It hasn't always been this way for Manning, but during the 2015 season, he has enjoyed the best supporting cast a quarterback could ask for. Demaryius Thomas and Emmanuel Sanders make up one of the NFL's most elite wide receiver duos of offense. On defense, the Broncos are stacked across the roster at cornerback, linebacker, safety and most prominently along the defensive line.
The film room is Manning's bat cave
When he wasn't on the streets fighting crime, Batman spent a majority of his time in the Batcave -- his secret headquarters in the caves beneath his mansion -- the Wayne Manor. The Batcave served as his command center and he used it for both local and global surveillance.
Just like Batman, when he's not on the field, Manning spends a majority of his time in his headquarters -- the film room. Manning loves to break down game tape of his opponents and himself, always looking for a way to gain an advantage on the field.
The family background
Batman's parents Dr. Thomas Wayne and his wife Martha were murdered when he was only a child, but they died as well-respected members of the community and left behind a fortune. Batman used his inherited fortune to create advanced weaponry and travel the world to acquire advanced martial arts skills.
Peyton is the son of Archie Manning -- a former NFL quarterback. From when he was young, Peyton had every resource possible to improve his craft as a quarterback. It also helped that he had a former professional quarterback working with him daily on his mechanics and skills.
Much like the upcoming movie, fans have their opinions and arguments on who would win the battle -- Batman or Superman. Many believe that Superman is the odds on favorite. Newton and the Panthers head into Super Bowl 50 as the favorites, but anything can happen when the NFL's version of Batman and Superman collide.
---
---