National Football League
National Football League
Steelers, Timmons agree to 6-year extension
Published
Aug. 23, 2011 1:00 a.m. ET

Lawrence Timmons didn't go to Facebook or Twitter to announce his new six-year contract with the Pittsburgh Steelers the way teammate and good friend LaMarr Woodley did after signing a similar deal with the club earlier this month.
''They said they wanted to keep it on the (down low) yesterday,'' Timmons said. ''Once you pay a guy like that, I'm going to do what they say.''
And - hopefully - play the way the Steelers want him to play.
The new deal announced Tuesday will pay Timmons $50 million if he sticks around until 2016, the kind of money that will make it difficult for the 25-year-old to be one of the league's best-kept secrets much longer.
The former first-round draft pick out of Florida State thrived playing alongside established stars James Harrison and James Farrior a year ago, leading the defending AFC champions with 134 tackles to go along with three sacks, two interceptions and two fumble recoveries.
He won't be able to hide in the shadows anymore thanks to his hefty paycheck.
''They paid him a boatload of money,'' Farrior said. ''He's definitely going to be asked to do a lot of things he wouldn't normally be asked.''
It's a task Farrior thinks the 6-foot-1, 234-pound Timmons will handle with ease. Fast enough to cover wide receivers and strong enough to shed blockers on his way to the backfield, Timmons is arguably the most athletic player on a defense that includes two former NFL Defensive Players of the Year in Harrison and safety Troy Polamalu.
Lined up across the field from speedy wideout Antonio Brown - he of the 4.3 40-yard dash - in practice last week Timmons ran with Brown step for step on a fly pattern.
''He reminds me a lot of Troy,'' Farrior said of Timmons. ''He makes plays the way Troy makes plays. He closes on ballcarriers and receivers the way troy does because there's a lot of instincts Troy has that he has. He could get back there and play safety if he wanted to.''
No thanks, Timmons said. He's still got plenty to work on in his current job.
Though his numbers a year ago were solid, they also could have been better. The way he figures it, Timmons let a half-dozen sacks slip through his fingers last season. Getting to double digits is a goal.
''I've just got to finish my plays,'' Timmons said. ''If I do that I'll be a pretty good linebacker.''
One that's trying to join his more celebrated teammates in the Pro Bowl.
He appeared on his way in 2010 before slowing a bit over the final two months. Timmons doesn't think a hematoma in his leg affected his impact and instead blames the downturn on teams starting to gameplan for him. Call it a sign of respect considering the company he keeps.
''He got kind of lost in the shuffle a little bit,'' Farrior said.
Another full season in defensive coordinator Dick LeBeau's system should help. The Hall of Famer believes the first five years in LeBeau's 3-4 defense are a time of ''radical growth'' for a linebacker. Consider Timmons right on schedule as he enters his fifth season.
''You're talking about a guy with tremendous ability,'' LeBeau said, ''and he has to get better with the way that he works.''
The contract keeps Woodley and Timmons together for the next half-decade. They two came in together in 2007, the cornerstones of the next wave of Pittsburgh linebackers behind Harrison and Farrior.
Their goal has always been to play alongside each other, unusual considering their individual talents could earn them an even more lucrative payday on the open market.
Yet that's not what they're about. The two friends aren't inseparable off the field - Woodley couldn't room with Timmons during training camp because Timmons likes to keep the thermostat at a frosty 60 degrees - but on it, they're dedicated to something bigger than their rapidly swelling bank accounts.
Could they have gone elsewhere and made even more money? Sure. That's never been the plan.
''Knowing you have the opportunity to get to the playoffs, get to the Super Bowl every year, how could you live with yourself like that,'' Woodley said, ''knowing you're not on a good team because you went looking for the money.''
The re-signing of Timmons, Woodley and cornerback Ike Taylor means the core of Pittsburgh's defense will remain intact for awhile. Well, almost.
The lone remaining high-profile defensive starter in a contract year is Polamalu. The perennial All-Pro declined when asked if Timmons' signing clears the way for negotiations between his camp and the Steelers to begin in earnest.
Polamalu wants to remain in Pittsburgh and is open to signing a contract that could keep him in black and gold deep into his 30s. It's a scenario he didn't envision during his lonely, rocky rookie year in 2003.
''But being around here in this locker room,'' he said, ''you can understand why a guy like (wide receiver) Hines (Ward) stays around so long.''
And Timmons too.
---
---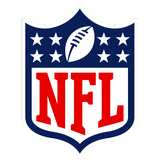 Get more from National Football League
Follow your favorites to get information about games, news and more
---