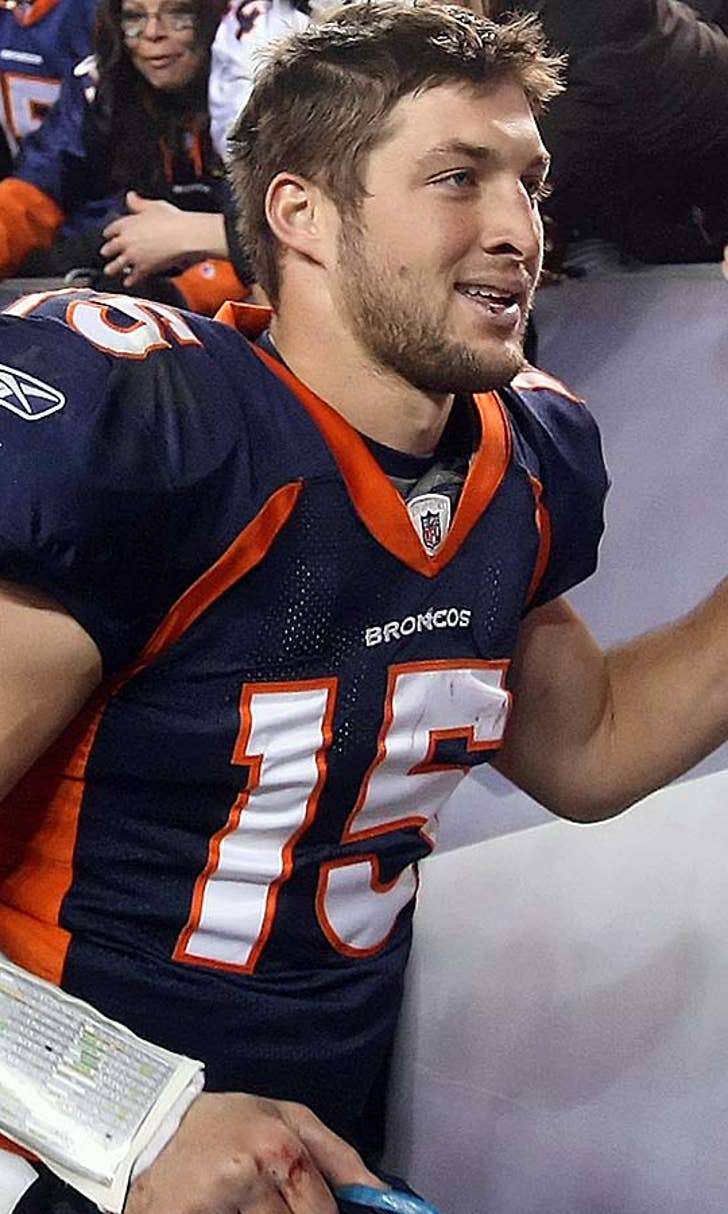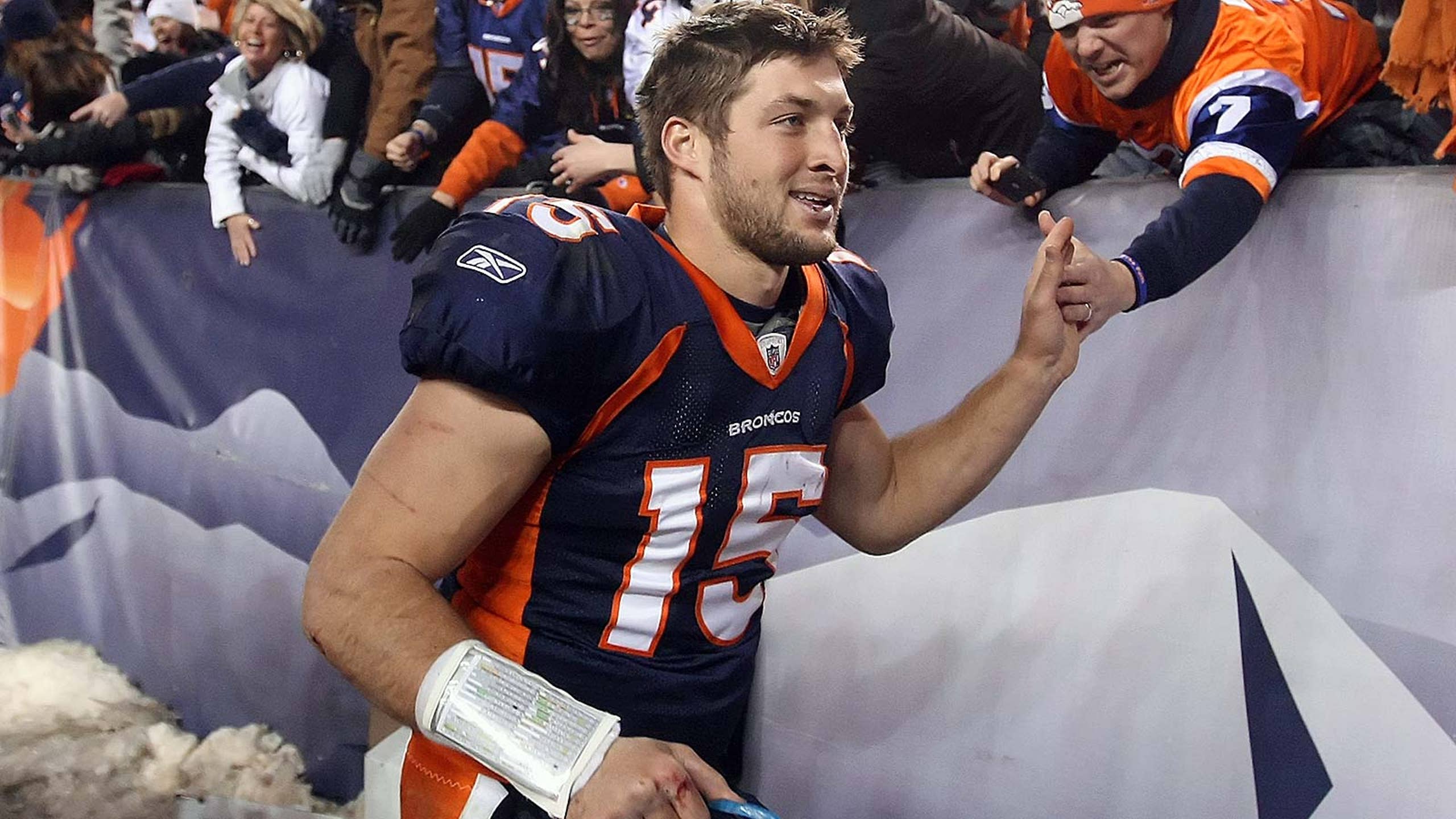 Remember the last time the Steelers and Broncos played in playoffs? Dave Logan sure does
BY foxsports • January 11, 2016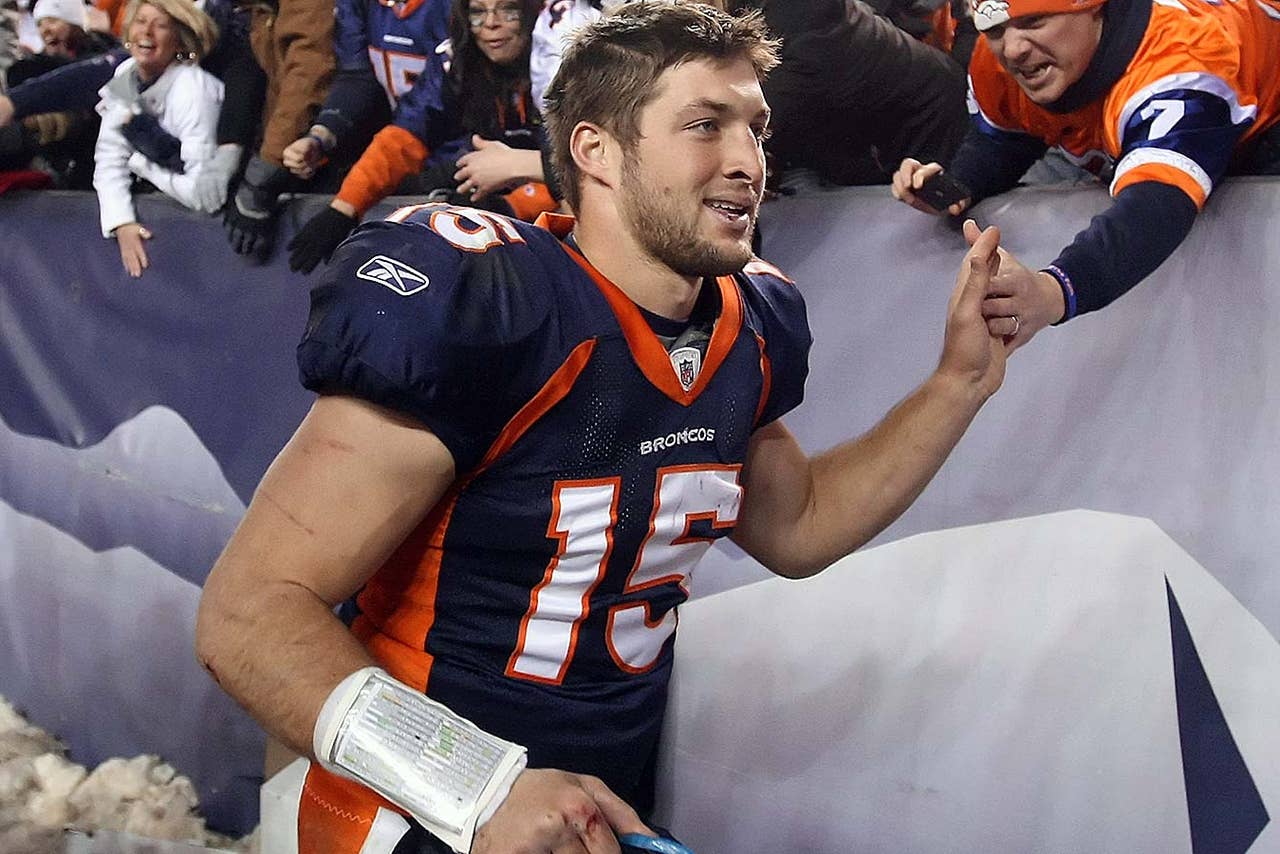 Dave Logan saw nine black-and-gold-draped bodies creep up to the line to stare Tim Tebow down.
The Pittsburgh Steelers were inviting an overtime pass. Logan, the Denver Broncos' play-by-play announcer for 850 KOA in Denver, was sure the unorthodox quarterback wouldn't give them what they wanted. 
"I absolutely didn't see him throwing it," Logan recalled. "Those (Steelers) safeties came down. My call even reflected that — I said 'Play-pass?' It had a little inflection, a little incredulity. I thought 'Gosh, they're going to throw the ball here?'"
But Tebow did throw and the rest is playoff history. Terrible Towel-wielding fans can't forget the sight of Demaryius Thomas' 80-yard catch-and-run on Jan. 8, 2012. It was the exclamation point at the end of an all-time epic wild-card game.
When the two teams meet again in the divisional round on Sunday, it may be hard to match the magic of "Tebow Time."
That season it had happened earlier in Miami and San Diego and against the New York Jets, all overtime wins. It happened at home against Chicago when a running back inexplicably stepped out of bounds. After five quarters of play, the Steelers fell victim to "Tebowmania," too.
He fooled everyone with a quick shoulder play-action fake on the first down of overtime. Troy Polamalu and Co. froze just long enough to let Thomas creep over the middle on a crossing route. 
The ball traveled only 18 yards in the air. Thomas added a little more space when he slammed a stiff arm into the chest of Steelers' cornerback Ike Taylor.
Both safeties had crept up too far against the run to stop him. Logan, noticing the real estate in front of No. 88, shouted "Here we go!"
Thomas scored and sent the stadium into pandemonium. The cameras found Tebow in the chaos, capturing his trademark kneel-down celebration.
It'd be the last passing touchdown of his short and stunning career. And it'd be the last time Logan ever saw a stadium react quite like that.
"It was an eruption in that stadium," Logan said. "It was a Mile High version of Mardi Gras. People were dancing and high-fiving. I saw a couple roll down and start hugging the aisle."
Added Logan: "There were lot of unexplainable, magical things that happened in that season. You almost expected them after a while… but I can't remember anything like that one. It'd be impossible to duplicate or replicate it."
---
---