National Football League
National Football League
Ref stalemate is teachable moment
Published
Sep. 24, 2012 1:00 a.m. ET

Professional football's Dow Jones dropped 1,000 points at Monday night's closing bell, the moment in-over-their-heads replacement refs handed the Seahawks an undeserved victory over the Packers.
If you never understood the ingredients that created the Wall Street subprime-mortgage financial collapse of 2008, the NFL is three weeks into an entry-level course that explains it all.
Yep, picture commissioner Roger Goodell as presidents Reagan and Clinton greedily and temporarily relaxing oversight of NFL games at the behest of Wall Street billionaire owners. Next, picture NFL coaches and players as stock, bond and mortgage brokers recognizing the relaxed oversight and greedily ignoring all the rules.
The result? Week 3 of the 2012 season, the football weekend when chaos marred one of the most exciting 24 hours in NFL history, the weekend The Great Referee Collapse of 2012 overshadowed the presidential race and everything else.
There were 15 games this weekend. Three of them went overtime. Ten games were decided by a touchdown or less. There was a second miracle in the Music City when the Titans ruined Detroit's microwave comeback. On the legs of Jamaal Charles, the Chiefs rallied from a 24-6 deficit inside the Superdome and won. Torrey Smith, the Baltimore receiver, had the most inspirational performance since Brett Favre went HAM the night his father died. The Arizona Cardinals stamped themselves as legitimate and put Michael Vick's future in jeopardy. Christian Ponder led the Vikings to an upset of football's most complete squad. Peyton Manning fell to 1-2.
Has any sport ever owned Twitter the way the NFL did from 1 p.m. EST to 11 at night? For 10 straight hours, you couldn't take your eyes off football and you couldn't stop tweeting and talking about the crazy action.
Only one thing trumped the spectacular play on the field: The Great Referee Collapse of 2012, which culminated Monday night with the Titanic-like ending to the Seahawks-Packers contest.
Seattle's referee-handed, come-from-behind, simultaneous-hail-mary-interception 14-12 victory was the perfect exclamation point to this referee collapse. On the final play of the game, Seattle receiver Golden Tate pushed one Green Bay defensive back to the ground and then was miraculously rewarded with a touchdown for pretending he simultaneously caught the pass another Green Bay defender clearly intercepted.
It took three weeks, but the replacement refs finally stole a football game. Ed Hochuli is surely somewhere laughing uncontrollably. Mike McCarthy and the Packers are not. They fell to 1-2 thanks to bogus officiating. Bill Belichick probably isn't laughing either. He's probably still upset about the penalty-flag-scarred game the Patriots lost to the Ravens on Sunday night.
It would be fun to recount and analyze all the officiating errors from this weekend. But we'd miss the big picture. We'd miss the opportunity to delve deeper into this subject and really understand it.
In order to understand it, you have to look deep beyond the surface, you have to recognize the flaws in human nature, you have to move beyond your outrage at how ill-prepared the replacement refs are and you must sidestep the easy distractions such as Bill Belichick's postgame tantrum and the angry tweets and comments by the players.
This is a teachable moment, a chance for sports to educate us on our society at large. This is a lesson that explains why there must be restraints on capitalism and vigilant oversight of those restraints.
Of all the bad calls, no calls, slow calls, replay overturns and referee lapses in judgment over the weekend, Oakland tackle Willie Smith's intentional, illegal chop block on Pittsburgh defensive end Ziggy Hood was the most telling.
In my opinion, Smith viciously attacked Hood's knees because he concluded the game's rules and sportsmanship were totally irrelevant in the aftermath of the helmet-to-helmet hit that sent Oakland receiver Darius Heyward-Bey to the hospital on a stretcher and under the current construct of replacement officiating. I played offensive tackle. I know the difference between an organic, heat-of-the-moment accidental chop block and a premeditated one. Smith's looked cheap, nasty and predetermined.
If Roger Goodell and NFL ownership do not care about the integrity of the game and player safety, Smith surmised he shouldn't care either.
The conclusion is being reached across the league. That's why there are two or three near-bench-clearing brawls during seemingly every NFL game. We're moving toward vigilante justice, player-on-player violence that will make the NBA Malice at the Palace seem like a pillow fight between Honey Boo Boo and the Octomom.
Like Wall Street, the NFL is a desperate environment. In the minds of players and coaches, millions of dollars are at stake on every play. Players contracts are not guaranteed and their careers are short. Coaches get fired two years into five-year contracts. Their failings are ridiculed in print, on radio and on TV daily. Falling to 0-3 feels like a doctor diagnosing you with a life-threatening disease.
It's no coincidence the most desperate act of the weekend happened in Oakland. A winless new coach staring at 0-3. Willie Smith did what he thought was necessary to survive. He did what I believe NFL coaches are subtly instructing all players to do -- cut corners because the official oversight is compromised and lax.
It's human nature. Given enough freedom, surrounded by enough corruption, we'll all take a short cut.
It's exactly what transpired on Wall Street. The incubation process for NFL lawlessness and the subsequent Referee Collapse of 2012 was much quicker than the 30-year process that precipitated our 2008 Financial Collapse. It only took a four-week preseason and three regular-season weekends for NFL corruption to explode into an ugly national crisis. But that's because the average American cares more about and has more dollars invested in football than the stock market, their mortgage and their retirement.
Michael Lewis wrote "Liar's Poker," a book that detailed Wall Street malfeasance, in the late 1980s. We didn't appreciate his genius until he wrote a harmless baseball book, "Moneyball," in 2003, and we didn't acknowledge his prescience until he penned "The Big Short," which explained how a lack of government oversight on Wall Street nearly ruined our democracy.
My point is smart people knew Reagan's and Clinton's lax policies regarding Wall Street oversight would eventually take us to hell. It's just impossible to get the American public to engage in conversations of substance, so we ignored "Liar's Poker" and other warnings. Any jackass (Bayless, Skip) can get America to engage in a substantive discussion of football and Tim Tebow.
However, that does not mean there will be some quick resolution to the Replacement Referee Crisis. Billionaires build lavish living spaces for their denial. Being rich means never having to admit a mistake because mistakes made by billionaires rarely have real consequences. Many of the men who put this country at the brink of demise got richer in the process and/or received taxpayer-funded billion-dollar bailouts.
I don't believe Roger Goodell and his cronies have any intention of backing down, even in the wake of Monday night's farcical Packers-Seahawks ending. Why should they? The referee incompetence is like an adjustable subprime mortgage. It's created an embarrassment of riches of talking points for the media and fans. Brokers made money betting against bad loans. Monday's contest made the NFL international news, a story to be covered on CNN and across the globe.
Plus, there is no bad publicity for a television program (the NFL) that on its worst day is 10 times better than its competition.
The Emmy Awards aired Sunday night. Showtime's Homeland won best drama series. I like Homeland, a show about terrorism. It's a good show. The ending to its season was comically bad. A teenage daughter stopped her dad from blowing up the vice president and a bunch of other high-ranking government officials with a preposterous, last-minute phone call.
Homeland and everything else on TV vs. the NFL: no contest.
It'll take 30 years of rancid officiating before we even consider tuning out the NFL. Goodell is confident Ed Hochuli and company will cave within the next 30 years.
---
---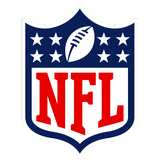 Get more from National Football League
Follow your favorites to get information about games, news and more
---