Baltimore Ravens
Baltimore Ravens
Ravens want -- and need -- to run the ball more
Published
Nov. 18, 2015 12:49 a.m. ET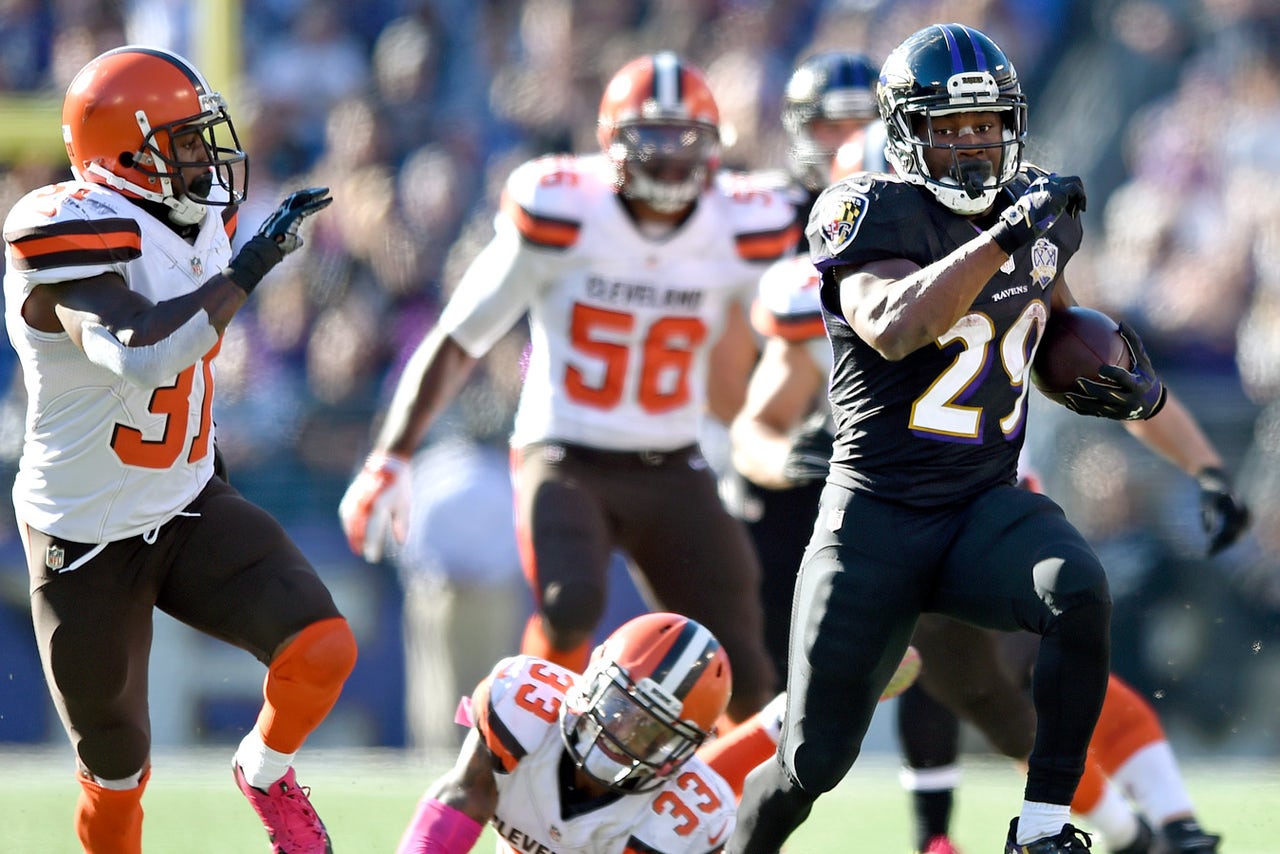 The struggling Baltimore Ravens might be looking to get back to basics on offense after falling to 2-7 this past Sunday. 
Even head coach John Harbaugh raised an eyebrow when he saw his team run the ball just four times in the first half against Jacksonville compared to 29 pass plays. Without any dangerous receiving threats, the Jaguars were able to stack the box and force the Ravens to abandon the run. The lack of those same receiving threats might lead one to wonder if passing so much is a wise decision in the first place.
"We'd like to run the ball more; there's no question, on the one hand," Harbaugh said via the team's official website. "On the other hand, if you look at the defenses they were playing, there were eight guys within four or five of the line of scrimmage at all times, pretty much."
Despite gaining just three yards on the four carries, Harbaugh said there were instances where one more block could have led to substantial gains. Could the limited amount of run plays be part of the reason why the rushing attack has been unable to get going?
"It's hard to say why," said running back Justin Forsett, who has 615 yards on 147 carries this season. "We just need more reps. At the beginning, it was going back and forth, we just have to stick with it and we have to execute when the runs are called."
For the season, the Ravens have 370 pass attempts and 220 rushes under first-year offensive coordinator Marc Trestman. Last year's offense under Gary Kubiak was more balanced with 554 passes against 448 runs. 
If Trestman was going to continue his pass-happy ways from Chicago (609 passes vs. 355 rushes in 2014), it stands to reason that he would feature Forsett and rookie Buck Allen more in the passing game, as he did with Matt Forte, who had 102 receptions out of the backfield last season. That however, is not the case as Forsett has just 31 catches through nine games while Allen has eight. 
With Steve Smith Sr. out for the season, Forsett is arguably the offense's best playmaker coming off a Pro Bowl season in which he tallied 1,529 yards from scrimmage and eight touchdowns last season. The offense needs to run through him, almost by default. 
"I think the run game is something to talk about," Harbaugh said. "We're looking at it hard this morning, this afternoon, with the coaches."
---
---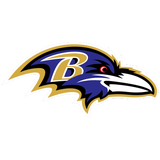 Get more from Baltimore Ravens
Follow your favorites to get information about games, news and more
---