National Football League
National Football League
PRO PICKS: Can Saints slow Falcons' march through NFC?
Published
Oct. 14, 2015 11:02 a.m. ET

Now that the Atlanta Falcons have swept the NFC East, they finally get a taste of their own division.
That comes Thursday night at New Orleans, where the struggling Saints try to slow their archrival's march through the conference.
The Falcons (5-0) have learned how to win the close ones under new coach Dan Quinn, and only Arizona has scored more than Atlanta's 162 points. A thrilling comeback win over Washington - the Falcons have made a habit of those - gave them sole possession of the NFC South lead because Carolina (4-0) was idle.
''We're not going to let anyone else dictate our readiness,'' said Quinn as he looked at a short week to prepare for New Orleans. ''How we play, how we approach each week. We're always prepared to go as long as we to have to. They just won't stop backing off and competing.''
Atlanta (No. 5 in AP Pro32) is a 3-point choice over No. 27 New Orleans, which comes off a pedestrian performance in a loss at Philadelphia. The Saints (1-4) can't run the ball or stop the run and only winless Detroit has more giveaways in the NFC.
''You just focus strictly on the game ahead,'' Saints defensive end Cameron Jordan said. ''That's something that's proven to help us and I'm hoping to do the same this year.''
Nope.
FALCONS, 31-21
---
KNOCKOUT LEAGUE TIP:
When we have a survivor, it's by the skin of the pigskin. Last week, the NEW YORK GIANTS were that team. Whew!
This time, we'll go with NEW ENGLAND.
---
No. 24 Kansas City (plus 3 1-2) at No. 14 Minnesota
Vikings are well-rested team, Chiefs are banged-up and demoralized one.
BEST BET: VIKINGS, 23-13
No. 23 Baltimore (minus 2 1-2) at No. 28 San Francisco
Harbaugh vs. Harbaugh in the coaching rematch - oh wait. Older brother Jim is a Wolverine now.
UPSET SPECIAL: 49ERS, 21-16
No. 1 New England (minus 7 1-2) at No. 12 Indianapolis
Patriots continue their get-even-with-everybody campaign by - dare we? - deflating Colts.
PATRIOTS, 30-20
No. 10 (tie) New York Giants (plus 4) at No. 17 Philadelphia, Monday night
Anybody have a healthy wideout to lend the Giants?
EAGLES, 23-17
No. 16 San Diego (plus 10) at No. 2 Green Bay
Aaron Rodgers begins another interception-free home streak.
PACKERS, 33-20
No. 3 Cincinnati (minus 3 1-2) at No. 13 Buffalo
Bills are too banged-up to slow down the Bengals' express.
BENGALS, 20-10
No. 4 Denver (minus 4) at No. 22 Cleveland
Denver's spotless record could get marked here. We think Broncos scrape through.
BRONCOS, 19-16
No. 7 Carolina (plus 6 1-2) at No. 10 (tie) Seattle
Panthers' spotless record will get marked, but Seahawks don't do anything easily.
SEAHAWKS, 20-19
No. 21 Washington (plus 6) at No. 8 New York Jets
Jets come off bye, get Sheldon Richardson back to boost strong D.
JETS, 20-13
No. 6 Arizona (minus 3) at No. 9 Pittsburgh
Cardinals hung out at West Virginia resort while Steelers needed every second in San Diego.
CARDINALS, 24-16
No. 29 Houston (minus 1 1-2) at No. 32 Jacksonville
Not much to like with either of these clubs so far.
JAGUARS, 17-16
No. 30 Miami (plus 3) at No. 25 Tennessee
Not much to like with either of these clubs, either. Dolphins coaching change could help.
DOLPHINS, 17-14
No. 20 Chicago (plus 3) at No. 31 Detroit
Forget about 0-16, Lions finally get it right, but barely.
LIONS, 17-16
---
2015 RECORD: Against spread: Week 8-5, Season (41-32-1). Straight up: Week 9-5, Season (50-27)
Best Bet: 3-2 against spread, 4-1 straight up.
Upset special: 1-4 against spread, 1-4 straight up.
---
AP NFL website: www.pro32.ap.org and www.twitter.com/AP-NFL
---
---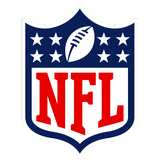 Get more from National Football League
Follow your favorites to get information about games, news and more
---