National Football League
National Football League
Peyton Manning officially returning to Broncos for 2015 at reduced salary
Published
Mar. 4, 2015 3:28 p.m. ET

Peyton Manning is coming back after all, just at a reduced rate.
The Denver Broncos and their future Hall of Famer reportedly reached an agreement Wednesday that brings him back for the 2015 season, but with a restructured salary that is $4 million less than the quarterback was scheduled to make next season.
The Broncos made it official on Thursday.
After ESPN first broke the news of the reduction from $19 million to $15 million on Wednesday, FOX Sports 1 NFL Insider Mike Garafolo confirmed through a source that the money could be recouped through incentives.
According to the ESPN report, those $4 million in incentives are $2 million for making the Super Bowl, and another $2 million for winning it.
"I don't talk about my contract. I never have in 18 years and I'm not going to start now," Manning told the Denver Post Wednesday afternoon. "I've been working real hard and I'm excited to be back with the Denver Broncos. Can't wait for April 13 to get here when the team can finally come together. I'm excited to get to work and get to know the new coaches and looking forward to trying to make 2015 a special year."
Manning, who suffered through a thigh injury that hampered him at the end of last season, had been mostly mum about his future after a loss to the Colts in the playoffs.
Manning will take a physical examination at Broncos' headquarters on Thursday, which the quarterback referred to as being "routine", according to the Post.
Manning finished second in the league in 2014 with 39 touchdown passes and was in the top five with 4,727 passing yards and a 101.5 passer rating. But he faded down the stretch when he was bothered by both the thigh injury and opponents clogging underneath crossing routes.
Manning will re-join a team with a new coaching staff which brings a change in offensive philosophies from seasons past under John Fox.
"I feel like I'm pretty flexible," Manning told the Post. "I feel like some how, some way I've found different ways to make things work. I look forward to working with [new head coach Gary] Kubiak and trying to do my job and do whatever I can to help the team.
"I'm looking forward to the stimulation part of it, I think learning new things as you become an older player is a good thing. Learn new ideas, different ways. I look forward to it."
On Feb. 12, Manning flew to Denver in team owner Pat Bowlen's jet to meet with general manager John Elway, CEO Joe Ellis and Kubiak. He also huddled with offensive coordinator Rick Dennison, who replaced Adam Gase, Manning's co-pilot in Denver's offense who followed Fox to Chicago.
Kubiak has designed mainly West Coast offenses that often require the quarterback to line up under center and roll out. Mobility has never been Manning's calling card; he's been most comfortable making quick throws out of the shotgun in recent years.
Yet, Kubiak said it's "easy to build a playbook" for Manning and noted that Joe Flacco, whom he tutored in Baltimore, rolled out a mere two dozen times last season.
Manning, for his part, says he is all in.
"Aside maybe from Tubby Raymond's Delaware Blue Hen Wing-T offense, I feel pretty comfortable playing in any offense," Manning said recently.
Elway said Kubiak's offense reminds him of the system he ran during the final, Super Bowl-winning years of his playing career, when Kubiak was his offensive coordinator.
"Peyton can fit into this offense very easily," Elway said. "It's very dependent on balance. Peyton won't have to throw the ball 50 or 55 times. That gets more helpful, the older you get."
Manning has successfully adjusted before: the last two times he had a new head coach, he went 14-2 and 13-3.
Twelve hours after Manning delivered a shocker following Denver's 24-13 loss to the Colts in the playoffs, saying he was unsure about his football future, Elway beseeched him not to make a rash decision.
Elway used the same give-him-space approach when he lured Manning to Denver following the quarterback's tearful release from Indianapolis in 2012. Manning had missed the entire 2011 season following neck fusion surgery, casting doubt on his future, so the Colts cut him to clear the way for No. 1 draft pick Andrew Luck.
Manning has led the Broncos to the best record in the NFL in each of his three seasons in Denver. Yet, each time, they unraveled in the playoffs: a 35-point Super Bowl loss to Seattle and two stunning home flops following first-round byes.
Manning, who has thrown 131 of his NFL-best 530 touchdown passes in a Broncos uniform, has but one Super Bowl title, three fewer than Tom Brady, whom he'll face for the 17th time in 2015.
While Brady readily professes his desire to play well into his 40s, Manning has always taken it one year at a time. In September, Manning said he liked Brady's "When I suck, I'll retire" quote.
Manning is 179-77 in the regular season. His nine one-and-out playoff performances are about the only blot on a career that features an unprecedented five MVP honors but half as many rings as brother Eli.
Manning owns most of the significant QB records and is 2,148 yards shy of breaking Brett Favre's career yardage record of 71,838. He's also nine victories short of breaking Favre's record of 186 career wins.
The Associated Press contributed to this report.
---
---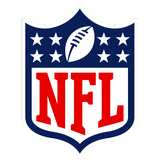 Get more from National Football League
Follow your favorites to get information about games, news and more
---