National Football League
National Football League
Pennington: Jets can win with Tebow
Published
Aug. 14, 2012 1:00 a.m. ET

Chad Pennington thinks the New York Jets, Tim Tebow and the wildcat are a perfect fit.
The former NFL quarterback would certainly know. He was part of the tricky offensive scheme in Miami, when he played with the Dolphins under current Jets offensive coordinator Tony Sparano.
''If the wildcat allows you to win and be more successful,'' Pennington said Tuesday, ''you should be all for it as a player.''
Pennington spent his first eight NFL seasons with the Jets before being released in 2008 when New York acquired Brett Favre. The former first-round pick signed with Miami and was there when Sparano dusted off the wildcat offense and took the NFL by storm.
For Pennington, that was a big change after working in a conventional offense his whole career — just as current starting quarterback Mark Sanchez has.
''If you are totally focused on winning,'' Pennington said, ''there is no adjusting.''
While some fans and media think the wildcat may have become ineffective as defenses have caught up to it, Jets coach Rex Ryan insists it's still difficult to prepare for. Ryan said adding an athletic quarterback such as Tebow makes it even tougher, something Pennington completely agrees with.
''Well, obviously Tim adds another threat with the ability to do zone-read concepts as well as being able to throw the football, and that changes the defense's perspective,'' Pennington said.
Pennington, who said he is now officially retired from playing after taking his last NFL snap in 2010 following several shoulder operations throughout his career, worked with Jets starting quarterback Mark Sanchez in the offseason to help him learn Sparano's offense.
''From what I've seen from afar, and now being here, Mark is throwing the ball better than I've ever seen him throw,'' said Pennington, who added that he's ''invested'' in Sanchez after spending so much time with him. ''I think he's doing an outstanding job. I think he's definitely gotten better in the offseason, and made a point to take it to the next level. Kudos to him for doing that because that's a decision you have to make as a pro to listen to the criticism and do something about it. He's certainly done that.''
Pennington spoke to Sanchez after the Jets traded for Tebow in March and tried to lighten the mood a bit.
''I told him: `Guess what? Look on the bright side. You don't have to do as many interviews,''' a smiling Pennington said.
While a major story line during training camp has been whether Sanchez and Tebow will be able to co-exist, Pennington has no doubts that the two quarterbacks will be able to do so. He also doesn't think Sanchez will have his rhythm affected — something wide receiver Santonio Holmes suggested could be the downfall of a two-quarterback system.
''I think that's selfish,'' Pennington said. ''If you think as a quarterback this game is solely about you, I think you're sadly mistaken. This is the greatest team game ever invented. For a quarterback to gripe about whether he's getting in rhythm or not . . . grab the football and make a play.
''That's what it's about.''
NOTES: CB Antonio Cromartie, who hopes to play on defense and offense this season, caught a short touchdown pass from Greg McElroy while working as a wide receiver with the third-team offense. Some of the Jets players on defense teased him, calling him a ''traitor'' for working with the offense. ''I'm not a traitor when we're on the same team,'' Cromartie said with a grin. ''I feel like I can help, so, yeah, I feel like I'm a traitor for the day, but I can take it.'' He has had limited snaps at wide receiver, but could play the position this season - and maybe even Saturday night against the Giants. ... X-rays were negative on rookie WR Stephen Hill's right ring finger after he said it might have been dislocated when he got jammed up with CB Darrelle Revis during a drill. He had it taped up before returning to 7-on-7 drills, but sat out of the final 11-on-11 periods.. ... Ryan expects NT Sione Pouha (forehead, back) to be ready for the season opener, but revealed that he left camp one day to go to New York to receive treatment on his back. ... LB Nick Bellore, a special teams standout, has also been working on learning how to play fullback.
---
---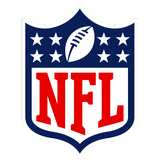 Get more from National Football League
Follow your favorites to get information about games, news and more
---