National Football League
National Football League
Patriots' defense jelling at the right time
Published
Jan. 18, 2012 12:00 a.m. ET

This kind of defensive blueprint could only work in an alternate universe — or for a team with the coaching brilliance of the New England Patriots:
The Patriots are on the verge of doing just that. A severely flawed defense at the midway point of the regular season is no longer a liability entering Sunday's AFC Championship Game matchup with visiting Baltimore.
In fact, it may actually be a strength against a dithering offense like the Ravens'.
"In this defense, we always have moving parts," Patriots defensive end Vince Wilfork said Wednesday at team headquarters. "It's a tough defense [to execute] at times, but that's how Bill [Belichick] runs his ship. I think the guys have done a great job all year of getting those things down.
"The problems we had, we tried to correct them. For the most part, we did."
And boy, were there problems.
New England's 622-yard offensive explosion in the Week 1 opener against Miami disguised the fact that the Patriots surrendered 488 yards. Such cover didn't last for long. Through the first half of the season, the run defense was acceptable but the secondary bled. Six of eight opposing quarterbacks passed for 300-plus yards.
Back-to-back losses against Pittsburgh and the New York Giants were the low point. Steelers quarterback Ben Roethlisberger systematically dissected the Patriots in a 36-of-50, 365-yard performance that kept Tom Brady and Co. on the sideline for almost 40 minutes. The Patriots then surrendered an eight-play, 80-yard drive to Eli Manning in the final moments of a 24-20 home loss, invoking memories of when New England collapsed against the Giants late in Super Bowl XLII.
At that point, the chances of playing for another Lombardi Trophy had taken a hit with New England slipping to 5-3. Patriots linebacker Jerod Mayo admitted Wednesday that New England's offense had "carried (the defense) at points during the season."
The heavy lifting is now over.
The 252 yards surrendered in last Saturday's 45-10 second-round playoff rout of Denver marked a season low. Although the run defense was gouged in the second half of the regular season by Washington and an earlier game against the Broncos — which is something to keep in mind with the Ray Rice-led Ravens coming to Gillette Stadium — the pass defense surrendered almost 30 less yards a game than in the first eight contests.
The unit also allowed fewer touchdown passes and generated more turnovers. New England was particularly stingy during the second halves of its final nine games. The Patriots allowed one third-quarter touchdown in that span and a total of 49 points, including 21 scored by Indianapolis when the game's outcome already was decided.
The Patriots did benefit from facing only one team with a winning record during their current nine-game winning streak. And while Baltimore's Joe Flacco had a rough outing last Sunday against Houston, he looks like Johnny Unitas compared to the quarterbacks New England has faced recently. Only three of the past nine opposing passers (Buffalo's Ryan Fitzpatrick, Washington's Rex Grossman and the New York Jets' Mark Sanchez) opened the regular season as their teams' respective starters. None of that trio has a Pro Bowl to his credit.
Still, there were so many of the "moving parts" that Wilfork and Belichick have referred to that New England's defensive machinery easily could have sputtered to a halt despite being spoon-fed stiffs such as Tyler Palko and Dan Orlovsky. The unit instead has prospered in what may be one of Belichick's finest coaching jobs, finding ways to keep the motor running.
Injuries and a lack of quality defensive backs forced the Patriots into using wide receiver Julian Edelman in nickel and dime packages a la Troy Brown in 2004. The situation at strong safety was just as zany. The Patriots used three different starters when Patrick Chung was sidelined with a foot injury: Another converted wideout (special teams standout Matthew Slater) and two college free agents who never had started an NFL game (second-year veteran Sergio Brown and rookie Sterling Moore, who was cut from Oakland's practice squad earlier in the season). Devin McCourty, who had seven interceptions as a rookie cornerback in 2010, also began receiving safety snaps in the past two games.
The Patriots often play soft zones that force opponents to march downfield rather than have a good shot at deep passes. But the secondary has steadily improved its communication and executed its assignments. That has increased player confidence across the board and allowed Belichick to expand his game plans.
"Our guys on defense work hard. They really do," Belichick said. "They come in and put in a lot of extra time watching film, preparing, studying. I think all of our players really have gotten better individually."
As for the pass rush, linebacker Rob Ninkovich and defensive end Mark Anderson filled the void created when Andre Carter (10 sacks) suffered a season-ending knee injury in Week 15. Ninkovich — who Belichick admitted was only signed in 2009 because of a linebacker shortage during training camp — has displayed the ruggedness once a hallmark of ex-Patriots stalwart Mike Vrabel. Anderson, who had 12 sacks as a rookie with Chicago in 2006, has reinvented himself with New England in a situational role. The duo has combined for 6 1/2 sacks in the past two games, with Ninkovich's strip of Broncos quarterback Tim Tebow last Saturday helping to set up New England's second touchdown.
Gerard Warren (33 years old) and Shaun Ellis (34) are sound contributors in the defensive line rotation. Brandon Spikes added a physical presence to the linebacker crew once he returned from a knee injury in Week 17. Unsung third-year cornerback Kyle Arrington has 11 of New England's 23 interceptions.
And then there are Mayo and Wilfork, the defense's heart and soul. Mayo led the team in tackles with 103 despite having to man all three linebacker spots at different times because of injuries. Wilfork was dominant even with a large amount of defensive line responsibilities heaped upon him by Belichick and de facto defensive coordinator Matt Patricia.
"Vince, with the most experience, has done a great job of not only leading by example but also doing the right things and saying the right things at the right time," Belichick said. "Guys that need a little boost, he props them up. Guys that need to be put in their place, he'll do that, too. He has a great, great team attitude. He embraces the success of the team."
A team that wouldn't have gotten this far had the defense not found some unlikely success.
"We're continuing to improve," Mayo said. "Hopefully, it continues this week."
---
---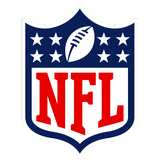 Get more from National Football League
Follow your favorites to get information about games, news and more
---