National Football League
National Football League
Patrick Peterson, off to fast start, faces Megatron next
Published
Oct. 8, 2015 8:32 p.m. ET

TEMPE, Ariz. (AP) Quarterbacks have mostly stayed away from Patrick Peterson so far this season. The Arizona Cardinals' ''shutdown'' cornerback expects that to change this week.
Peterson will be trying to contain Calvin Johnson. It's the kind of challenge he loves.
''A great matchup,''' Peterson said.
This is the fourth year in a row that Arizona has faced the Lions, but it's the first time the game is in Detroit. Last year, in Arizona's 14-6 victory, Johnson had five catches for 59 yards.
At 6-foot-5, 237 pounds, the player they call Megatron is a huge challenge for any cornerback.
''He has the wingspan of an ostrich,'' Peterson said after Thursday's' practice. ''The guy is unbelievable. You throw the ball anywhere, he's going to come down with it.
''I have to make sure that I'm on him as tight as possible at all times, because Matthew Stafford has so much trust in him to where he can throw the ball blindfolded almost and have the belief that 81 is going to come down with it.''
Peterson was stung by the criticism he received last year in what he acknowledges was ''a sub-par'' season.
''This is the best I've felt in a long time,'' he said.
Peterson's difficult season came after he signed a five-year, $70 million contract with $48 million guaranteed.
He was too heavy and slower-than-usual to react. Halfway through the season, he was diagnosed with diabetes. After changing his diet and getting treatment for the illness, he came back this season lighter than he has been in his five-year NFL career.
''He just seems more energetic,'' quarterback Carson Palmer said, ''playing like every play is his last play, practicing like this is his last practice. He seems very focused. He seems very determined. I think last year, some of the things that were said about him left a chip on his shoulder, and it shows.''
Peterson is listed at 219 pounds, but could be lighter than that. He won't say how much he lost, just that it was ''enough.''
''I feel unbelievable,'' he said. ''I've just got to make sure I stay focused for 60 minutes, my technique is sound at all times, understand what the receivers and offensive coordinators want to do to me every single time I step out on the field.''
He's been one of the Cardinals' most impressive players throughout training camp and during the 3-1 start, in the few instances the ball has come his way.
''I don't want to jinx him,'' safety Tyrann Mathieu said, ''but he's playing top corner football right now. We play so much man coverage, you kind of need that out of your best guy.''
Defensive coordinator James Bettcher says he's been impressed with how hard Peterson is working.
''He's chasing the ball from the backside, he's getting involved, he's coming off of blocks,'' Bettcher said. `He's doing the things that Patrick can do from an athletic standpoint.''
Peterson said that during ''an eye-opening'' 2014 season, he relied too much on that athleticism alone. This year, he's trying to pay close attention to the small things.
''Now it's all mental,'' he said. ''I definitely take my preparation more seriously than I did over the first four years.''
For now, Peterson also is returning punts, a job that was taken away two years ago. Rookie J.J. Nelson was the punt returner but he's been injured. As a rookie, Peterson became the first player in NFL history with four punt-return touchdowns of 80 yards or more. But he hasn't had one since.
His real job, he knows, is cornerback.
And the next few weeks will be his chance to regain his reputation as one of the best at his job.
In two weeks, he'll go against Pittsburgh's Antonio Brown. Two weeks after that, it's Cincinnati's A.J. Green.
''I've got a big month here,'' he said. ''I'm definitely, definitely focused on a big month of October.''
---
AP NFL website: www.pro32.ap.org and www.twitter.com/AP-NFL
---
---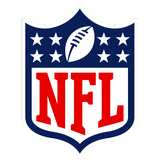 Get more from National Football League
Follow your favorites to get information about games, news and more
---