National Football League
National Football League
Panthers-Steelers Preview
Published
Dec. 21, 2010 10:46 p.m. ET

The Pittsburgh Steelers clinched a playoff berth Sunday, but backing in after a tight home loss is hardly the way they were hoping to qualify for the NFL's postseason party.
With two more victories, they won't care how they got there.
Pittsburgh can still wrap up the AFC North and a first-round bye with wins in its last two games, starting with Thursday night's visit from the lowly Carolina Panthers.
The Steelers (10-4) hopped into the driver's seat in the division with wins over Baltimore and Cincinnati to begin December, and had a chance to move within a win of clinching their third North title in four years last Sunday against the New York Jets.
They didn't have tight end Heath Miller or All-Pro safety Troy Polamalu, and in a close game, those absences were evident. Backup Matt Spaeth dropped two key passes - including the potential game-winning touchdown with nine seconds left - and Pittsburgh failed to force any turnovers with Polamalu sidelined in a 22-17 loss.
The Steelers found out shortly after the game they secured a playoff spot due to a complicated strength-of-schedule tiebreaker, though linebacker James Farrior was hardly jumping for joy.
"That wasn't our goal to get in the playoffs. It is to win the division and we are still fighting for that," Farrior told the team's official website. "Everybody's mindset is still the same. Even though we are in the playoffs, we want to win the division."
Pittsburgh still controls its own fate for the AFC's No. 2 seed, which it can claim as soon as Sunday if it can beat Carolina (2-12) while the Ravens lose in Cleveland. Should Baltimore win out - it hosts the Bengals in Week 17 - the Steelers will need victories over the Panthers and Browns or risk falling to No. 6.
Though Pittsburgh won the Super Bowl as the sixth seed after the 2005 season, that's hardly a path it wants to think about traveling again.
"The bye is important for any team in the league," receiver Hines Ward said. "That is what we are playing for. It's not saying we can't do it if we don't get the No. 2 seed. We have won it as the sixth seed. For us with the guys we have missing, Troy (Polamalu), (defensive end) Aaron (Smith) - guys like that - a bye would be crucial to us."
Miller is expected to return after missing two weeks with post-concussion symptoms, but Polamalu will likely sit for a second straight game with a strained right Achilles' tendon.
Pittsburgh is used to playing without Polamalu - he missed 11 games last season with a knee injury - but the difference he makes is hard to ignore. The Steelers are 14-4 with him over the past two years, allowing 14.8 points per game while producing 41 turnovers. When Polamalu's been out they're 5-7, yielding an average of 23.1 points while totaling 11 takeaways.
"Is he is the best defensive player in the league, according to me? Without a doubt," fellow safety Ryan Clark said. "Have I ever played with anyone like him? Not even close. But you can't put all that on him. Guys that are on the field have to be accountable for what we put out there."
Polamalu is expected to return for the postseason, but even when he comes back, Pittsburgh could use some more points from Ben Roethlisberger and its offense. The Steelers have four offensive touchdowns in their last four games, a drought that's hard to believe considering they're the NFL's best at converting third downs (52.3 percent) and tied for 10th in total yards (361.5 per game) in that stretch.
Facing a Panthers team that yields 25.0 points per game might help Pittsburgh get untracked, but Carolina is coming off its best defensive performance. The Panthers held Arizona to 218 total yards last Sunday in a 19-12 win.
For a team that had lost seven straight and has been hearing rumors about coach John Fox's future for weeks, it was a pleasant way to end its home slate.
"I don't know what is down the road yet other than going to Pittsburgh on Thursday and finishing up in Atlanta," Fox said. "It was fun to finish with a win here. It's been a tough season for all of our fans, our organization, everyone in the locker room."
Jonathan Stewart totaled 270 rushing yards in the last two weeks, but he'll have a much bigger challenge facing the Steelers' top-ranked rush defense.
Putting the game in the hands of rookie Jimmy Clausen isn't something Carolina has looked comfortable in doing. Clausen looked better against Arizona - throwing a touchdown pass and posting a season-high 107.6 passer rating - but his 5.37 yards per attempt are last in the league.
The Steelers have won three of the four previous meetings in the series, including both games in Pittsburgh.
---
---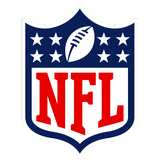 Get more from National Football League
Follow your favorites to get information about games, news and more
---