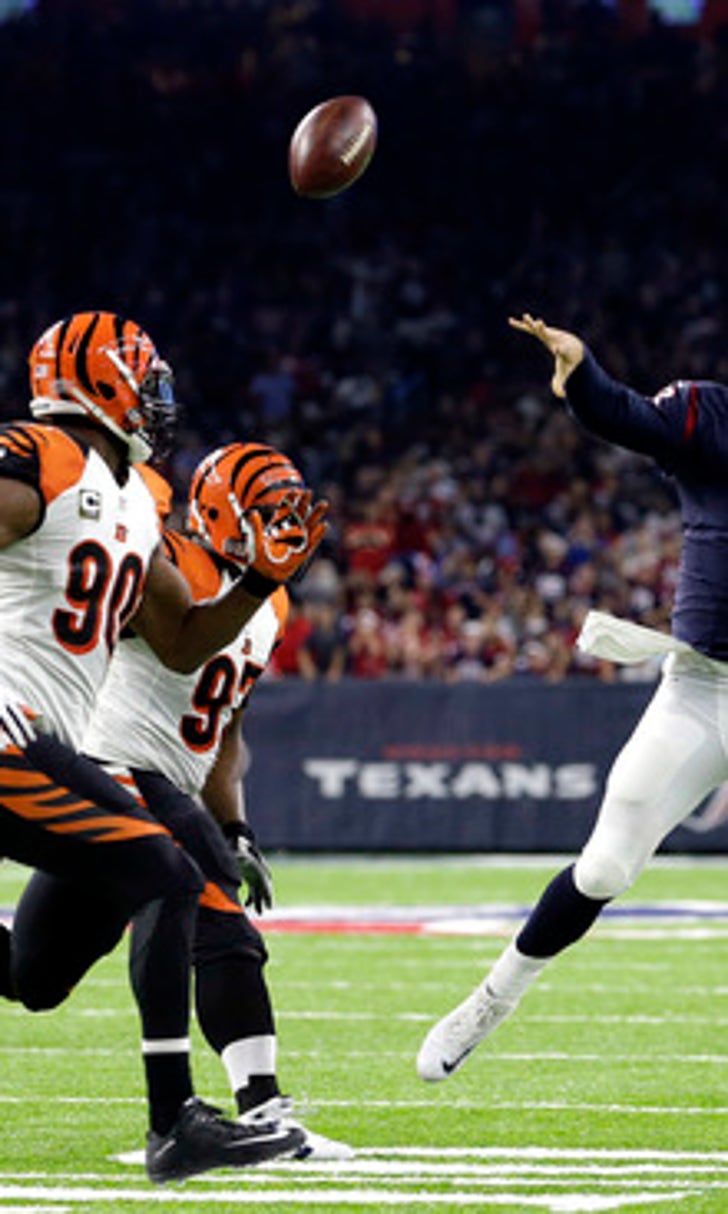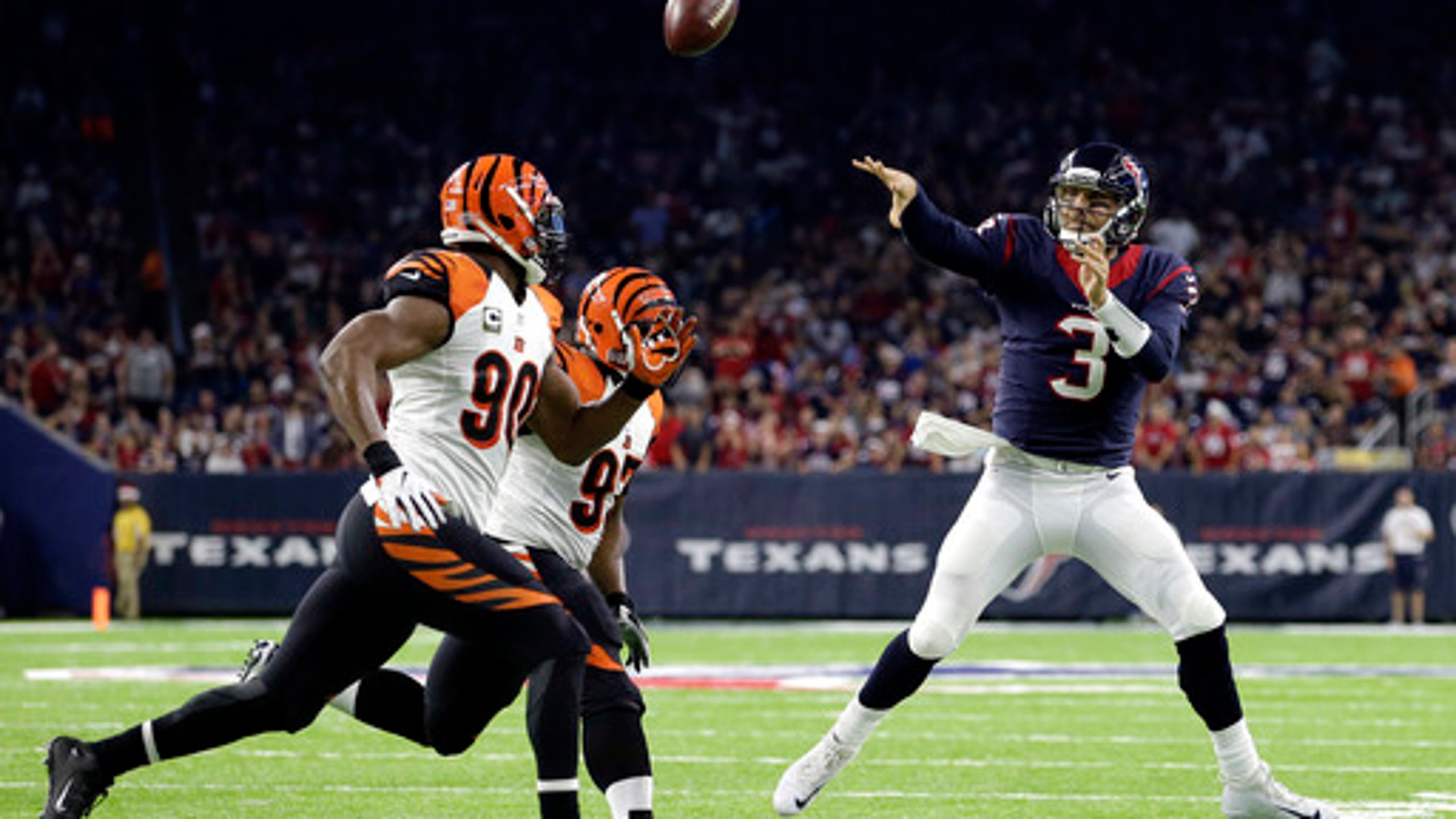 Osweiler to remain on bench; Savage to start vs. Titans
BY AP • December 26, 2016
HOUSTON (AP) The Houston Texans are sticking with Tom Savage at quarterback on Sunday against the Tennessee Titans.
Savage made his first career start in place of Brock Osweiler on Saturday night in a 12-10 win over the Bengals that allowed the Texans to clinch the AFC South .
Osweiler was benched in the second quarter two weeks ago against Jacksonville and Savage took over to help the Texans rally for a 21-20 victory.
Coach Bill O'Brien said early last week that Osweiler would remain on the bench, but wouldn't say then if Savage would start the rest of the season.
On Monday he said that Savage would start in the regular-season finale against Tennessee, but didn't say anything about Houston's playoff game.
Savage struggled in the first half against the Bengals, but picked it up in the second half to finish with 176 yards passing and help the Texans to the victory.
''He got into a rhythm in the second half and he was much better,'' O'Brien said. ''I think everybody could see that. What did we learn from that? I don't know, we're still talking about that right now.''
Savage has not had a turnover in his two appearances this season after Osweiler threw 16 interceptions with just 14 touchdowns before he was benched.
''He's done a good job of taking care of the ball ... that's the big thing. We have to continue to have 100 percent ball security,'' O'Brien said.
''That's going to be the key going forward. Especially in this time of year and in the playoffs ... you're not going to win if you turn the ball over.''
With the division title wrapped up, O'Brien was asked how much his starters will play against the Titans .
''We're not even talking about that,'' O'Brien said. ''We're playing to win. We've got a chance to win 10 games. I don't know how many double-digit win seasons the Texans have had, but I think that's important. I think every game counts.
''I think any time you line up in this league, I think it's really just out of respect for the National Football League and football in general. You play to win.''
Houston's offense would get a boost this week if running back Lamar Miller , who missed his first game this season on Saturday against the Bengals because of an ankle injury, can return.
''He's feeling better,'' O'Brien said. ''He ran before the game on Saturday night. We felt like it was in his best interest not to play in that game. And then we'll see how he looks when we get back in here on Wednesday.''
---
For more NFL coverage: http://www.pro32.ap.org and http://www.twitter.com/AP-NFL .
---
---