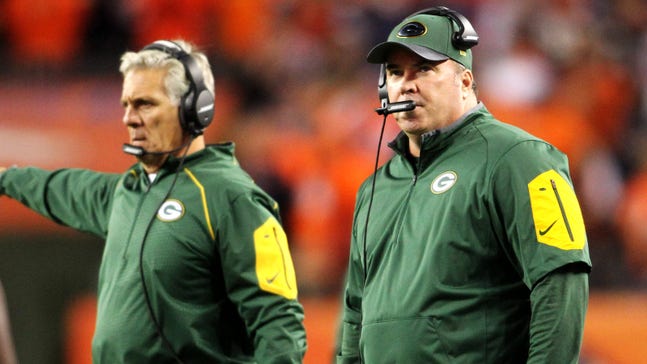 Mike McCarthy on Broncos game: 'That's a humbling loss'
Published
Nov. 2, 2015 10:18 a.m. ET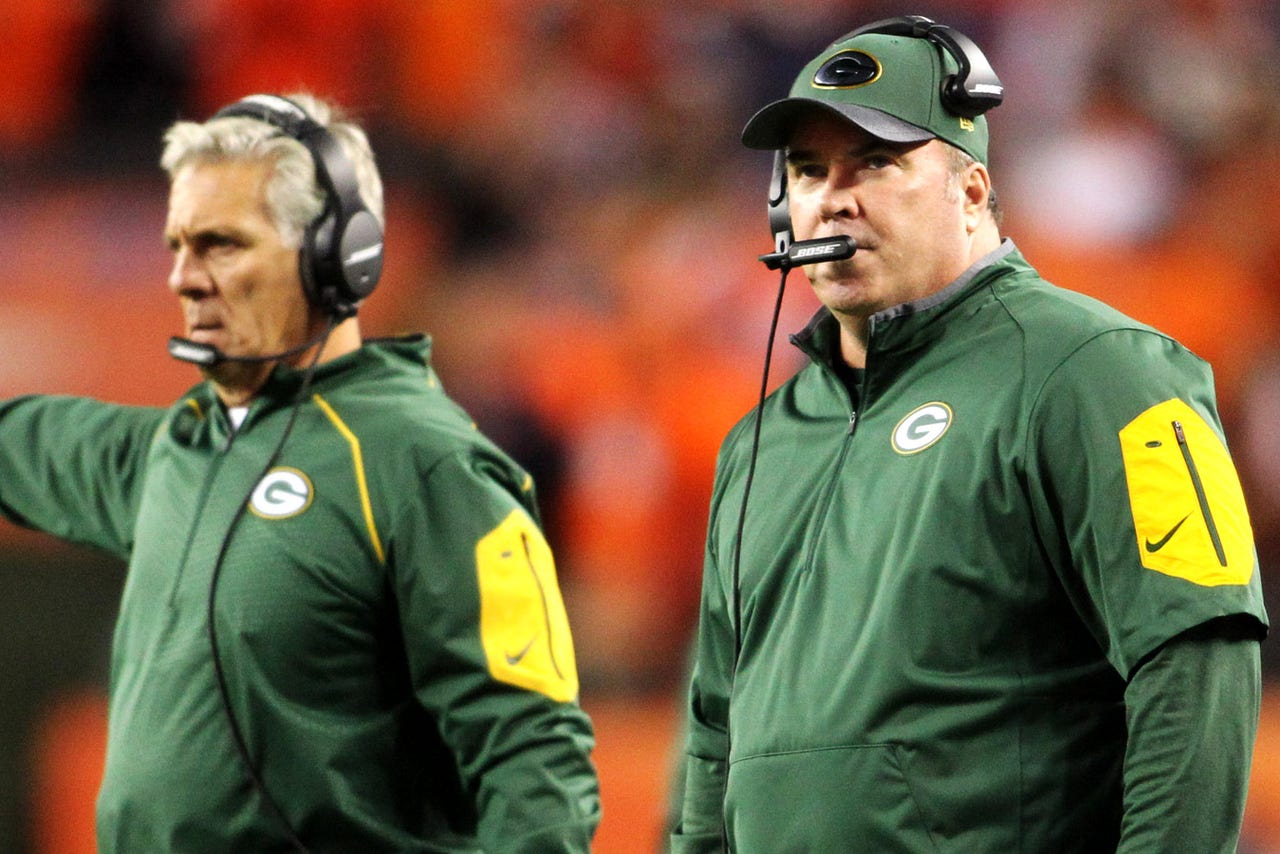 The Super Bowl talk will be hushed in Green Bay this week, after the Packers' 29-10 loss to the Denver Broncos on Sunday night.
Packers head coach Mike McCarthy had his previously undefeated record tarnished by Peyton Manning and the Broncos, as his team fell to 6-1 on the season. He referred to it as a "humbling loss" after the game, according to Weston Hodkiewicz of Press-Gazette Media.
"That's a humbling loss. I haven't had my a** kicked like that in a long time," McCarthy said. "They covered us very well. I thought we pass protected very well in the first half. There was a lot of green grass out there. I thought they did a heck of a job covering us."
Denver's defense completely shut down Green Bay's offense. Packers quarterback Aaron Rodgers is usually painted as some sort of superhuman, but this week he was stymied. Last year's league MVP only mustered only 77 passing yards against the Broncos on Sunday.
"This is the kind of thing that'll make everyone a little bit maybe more on edge this week," Rodgers said, via Press-Gazette Media. "We've got another tough road challenge in Carolina, so these two games are going to show us how good we are after a 6-0 start. And we weren't good enough tonight."
The Packers were knocked down a notch in Week 8, but they have a chance to bounce back against another undefeated team in the Carolina Panthers next weekend.
---
---