Buffalo Bills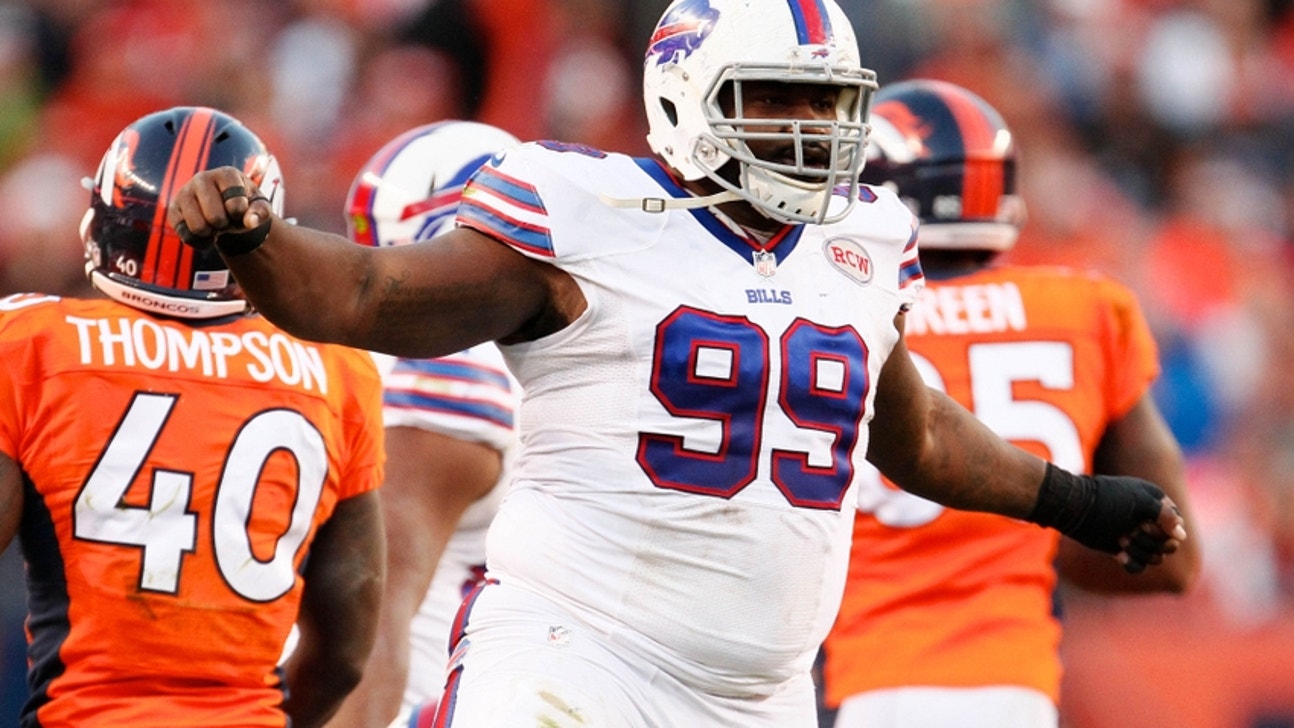 Buffalo Bills
Marcell Dareus Guarantees Victory Over Cleveland Browns
Updated
Mar. 4, 2020 7:06 p.m. ET

Fansided, Ryan Brennan/FanSided via BuffaLowDown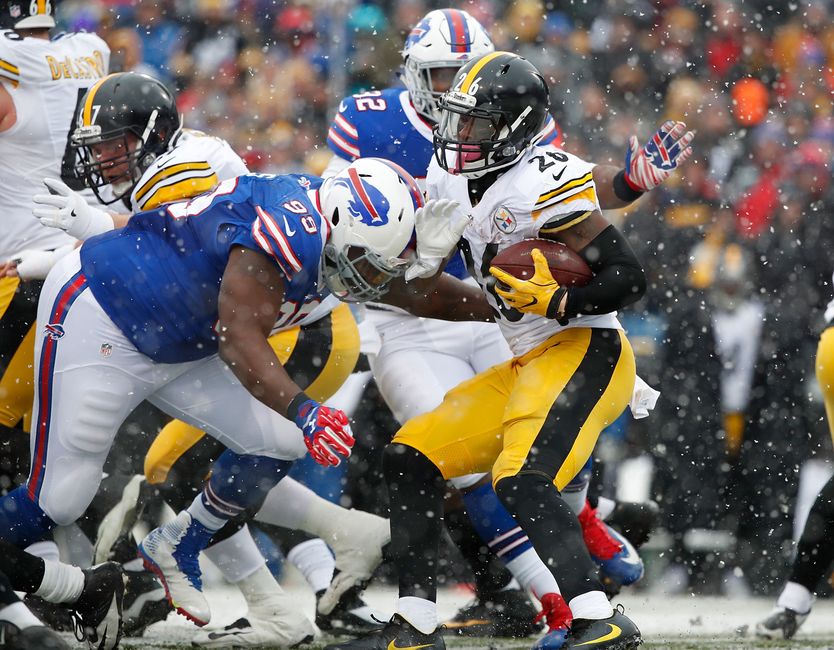 The Buffalo Bills travel to Cleveland to take on the 0-13 Browns on Sunday. Many will say it's a guaranteed win for the Bills.
Rex Ryan has received a lot of criticism for his ability to say what comes to his mind, especially when talking about upcoming games. It hasn't really done the team well, considering they are sitting at 6-7 with three games remaining in the regular season.
One of Ryan's star defensive tackles, Marcell Dareus, might be adding to the fire. On Wednesday, Vic Carucci notified #BillsMafia via Twitter that Marcell Dareus had chalked up the game vs. Browns as a "guaranteed" win.
On paper, just about everyone would agree with Dareus. However, it might've come at a bad time. After listening to Rex Ryan boast about his team all year, despite not winning as much as expected, the last thing fans need is one of their star players doing the same.
There's no doubt Rex Ryan has backed himself against the wall, Dareus better not be doing the same thing with that comment. With his suspension to start the season and then a delayed return due to injury, Dareus is risking more of his reputation by chalking this up as a guaranteed win.
If this game wasn't already a must-win for the Bills, it definitely is now. If we lose, Marcell Dareus will receive a lot of criticism for his guarantee. This season, fans have started to grow tired of Dareus, making this even more riskier.
Shortly after the guarantee was made by Marcell Dareus, Cleveland Browns' offensive tackle Joe Thomas responded in a press conference. At first, he said "I hate that guy. I'm gonna kill him." Clearly joking as he joked with the reporters, here's the rest of the exchange:
I just hope Dareus' guarantee works out in the Bills' favor and doesn't go sour like back in 2007, when Donte Whitner guaranteed Buffalo a spot in the playoffs. "It's a guarantee. You can't take it back and I won't take it back. I'm 100 percent sure," Whitner said. Unfortunately, the Bills finished 7-9 that season, without a playoff berth.
No Bills' fan wants Buffalo to be the first team to lose to the Cleveland Browns. In a league where anything can happen on Game Day, it's important the Bills come out ready to play on Sunday because the Browns will be doing the same.
Go Buffalo Bills!
What are your predictions for Sunday's game? Leave your comments below!
More from BuffaLowDown
This article originally appeared on
---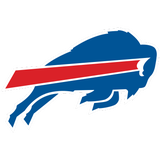 Get more from Buffalo Bills
Follow your favorites to get information about games, news and more
---