National Football League
National Football League
Manziel to start for injured McCown against unbeaten Bengals
Published
Nov. 4, 2015 9:54 a.m. ET

CLEVELAND (AP) Welcome to The Jungle, Johnny.
With starting quarterback Josh McCown unable to play because of a painful rib injury, Johnny Manziel will start Thursday night against the Cincinnati Bengals, who treated him so rudely as a rookie on the road last year and now get him on their home turf.
In his first NFL start last season, Manziel was chased, sacked, intercepted and taunted by the Bengals in a 30-0 embarrassment.
Now, Manziel's facing one of the league's four remaining unbeaten teams on short notice.
McCown was unable to practice Tuesday night because of his ribs - and sore shoulder - and Browns coach Mike Pettine announced the decision to start Manziel on Wednesday before the team left for Cincinnati.
''On the short week we realized that Josh just wasn't going to be able to get to the point where he could go,'' Pettine said. ''Johnny has worked hard to prepare himself. He is excited about his opportunity and we are all looking forward to the challenge we face in a good Bengals football team.''
McCown played through severe pain in the second half Sunday in a 34-20 loss to Arizona. The 36-year-old quarterback said Tuesday he was having difficulty breathing and sleeping because his ribs were so sore. If he's not able to play at all, the Browns will have third-stringer Austin Davis active to back up Manziel against the Bengals.
This will be the second start this season for Manziel, who won against Tennessee in Week 2 when McCown was sidelined with a concussion sustained on the season's opening drive on Sept. 13 against the Jets. Manziel replaced McCown late in the second half the past two weeks.
The 2012 Heisman Trophy winner, who is also being investigated by the NFL for a recent domestic dispute, will be able to show a prime-time TV audience his improvement since his rocky rookie season. The Browns have been pleased with Manziel's dedication and progress following a rough first year, which was followed by a lengthy stay in a rehab facility for an unspecified problem.
Manziel won that lone start this season, completing 8 of 15 passes for 172 yards and two touchdowns in a 28-14 victory over the Titans. Manziel, though, fumbled twice on plays where he was under pressure.
His starting debut against the Bengals in last season's home finale couldn't have gone worse. He passed for 80 yards, threw two interceptions and endured some taunts from Bengals defenders, who relished the chance to take down the hyped QB.
''Obviously, that was not the first career start I would have hoped for or expected when the Bengals came to our stadium last year,'' Manziel said. ''I did learn from it and I feel much more confident in my abilities now because of the progress I feel like I've made over this season. My experience in that game from last year should help me.''
Pettine said Manziel has come a long way since that performance.
''He's a different player,'' Pettine said. ''I just think we've all seen it from going back to the amount of work in the spring to training camp.
''When the rush became live, I think that's where you saw that he made his biggest improvement with his demeanor in the pocket. That it wasn't as frenetic, that his feet were calm.
''I just think he has a really good understanding of what we're doing, understands the plays, what's designed for what. All the intricate details, he has a much better grasp of and it's shown when he's been out there.''
Last week, Manziel was interviewed by a league adviser about his actions in an Oct. 12 argument with his girlfriend, Colleen Crowley, who told police he hit her during their disagreement. If Manziel violated the league's personal conduct policy he could be fined or suspended.
A league spokesman said in an email to the AP that Manziel's case ''continues to be under review.''
Manziel hasn't played enough for the Browns to know if can be their long-term solution at quarterback, but general manager Ray Farmer feels the 22-year-old can develop into a quality starter.
Farmer said Manziel's off-field issue last month hasn't changed his belief.
''I would tell you from the interactions here in the building and the time I have spent with him and what I have seen of him here recently is definitely positive,'' he said. ''I understand where the league is and we are going to continue to listen and wait until that comes out. I think that he has matured.''
---
Online:
AP NFL websites: http://www.pro32.ap.org and http://www.twitter.com/AP-NFL
---
---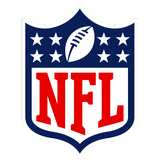 Get more from National Football League
Follow your favorites to get information about games, news and more
---