National Football League
National Football League
Luck, Manning ready to renew ties in Indianapolis
Published
Oct. 17, 2013 2:25 p.m. ET

The resumes of Andrew Luck and Peyton Manning are strikingly similar.
Their fathers both played in the NFL, they both left their home state to attend college, finished as Heisman Trophy runners-up and were chosen No. 1 overall by Colts owner Jim Irsay. Heck, they even wound up as Pro Bowl teammates in February.
So, as the two quarterbacks prepare to meet as opponents for the first time Sunday, they're trying to avoid all the natural questions and comparisons. Not a chance this week.
''I never viewed it as replacing Peyton. I just viewed it as an opportunity to play quarterback in the NFL,'' Luck said when asked about Manning's legacy in Indianapolis. ''It just so happens one of the greats of all time was here before me.''
Some believe the NFL's next great quarterback happens to be Manning's successor, though time will tell.
One thing that both quarterbacks made clear Wednesday is that they are friends, not rivals.
The two families have been acquainted since 1982, when Luck's father, Oliver, was the backup to Manning's father, Archie, in Houston.
But it wasn't until eighth grade that the younger Luck got his first real immersion into the relationship - as an invitee to the annual Manning Passing Academy in Louisiana. It didn't take Luck long to strike up new friendships and find a few new high-profile fans.
''That was very fun and a great way to meet Peyton and Eli and talk to Archie,'' the younger Luck said. ''There was that link between our fathers. He (Peyton) has always been very helpful and kind. They're such a classy family. It's fun to know them.''
By the time Luck returned to the Manning Passing Academy as a camp counselor a few years later, he was already considered one of the nation's top quarterbacks and being billed as Stanford's next Heisman candidate.
Strangely enough, Luck might not even be in Indy had it not been for some advice he collected from Manning about turning pro early.
Over the years, though, the Manning children and the younger Luck have become mutual admirers.
Luck, at 24, is young enough to still consider Manning a role model, and Manning, at 37, is old enough to consider himself a fan of the guy who is now trying to break all those records he set in Indy.
''He's a heck of a quarterback,'' Manning told reporters on a conference call. ''He sure did have a great first season and certainly used that first season to his advantage, and he's off to a heck of a start this year.''
The quick starts by both quarterbacks have only made this week's showdown in Indy, Manning's first game in Lucas Oil Stadium as the opponent, that much tougher.
In Manning's record-breaking rookie season, he finished 326 of 575 for 3,739 yards with 26 touchdowns and 28 interceptions.
Luck went 339 of 627 for 4,374 yards with 23 TDs and 18 interceptions, setting NFL rookie records for yards, attempts and 300-yard games (six), finishing second all-time among NFL rookies in completions and third in TD passes, and leaving the rookie record for interceptions in Manning's hands.
The difference for fans was simple: most wins.
Manning went 3-13 as a rookie in 1998 and 13-3 in his second season, the biggest one-season improvement in league history.
Luck didn't even wait that long. He took over a team that went 2-14 without an injured Manning in 2011 and led the Colts back to the playoffs with an 11-5 mark, the second biggest turnaround in league history.
This season, it's Manning who's off to the quicker start.
The Broncos are one of two remaining unbeaten teams and with Manning throwing a league-record 22 TD passes and only two interceptions through six games, the Broncos (6-0) are on pace to shatter the NFL's single-season scoring record (New England, 589 points in 2007).
The Colts (4-2), meanwhile, lead the AFC South. While Luck insists there is no pressure to keep up with Manning on Sunday night, he would like to emulate what Manning did in Indy.
''He is a great role model for guys my age growing up, younger players, just how to play the position, how to handle yourself on and off the field,'' Luck said. ''We always really enjoyed watching all the Mannings play. I definitely hold him in the highest respect.''
Luck said he and Manning have talked occasionally since the draft, just not this week and not about what he needs to do to replace Indy's former star quarterback.
''He didn't seek any, didn't ask any questions looking into that specific topic,'' Manning said. ''As far as playing in Indianapolis for those fans, I can promise you he's a lucky guy, no pun intended.''
---
AP NFL website: www.pro32.ap.org
---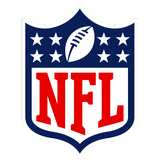 Get more from National Football League
Follow your favorites to get information about games, news and more
---