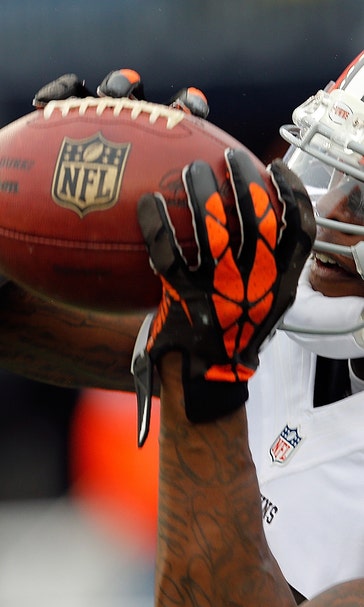 Little: Violation by Browns' Gordon 'is a mistake'
May 22, 2014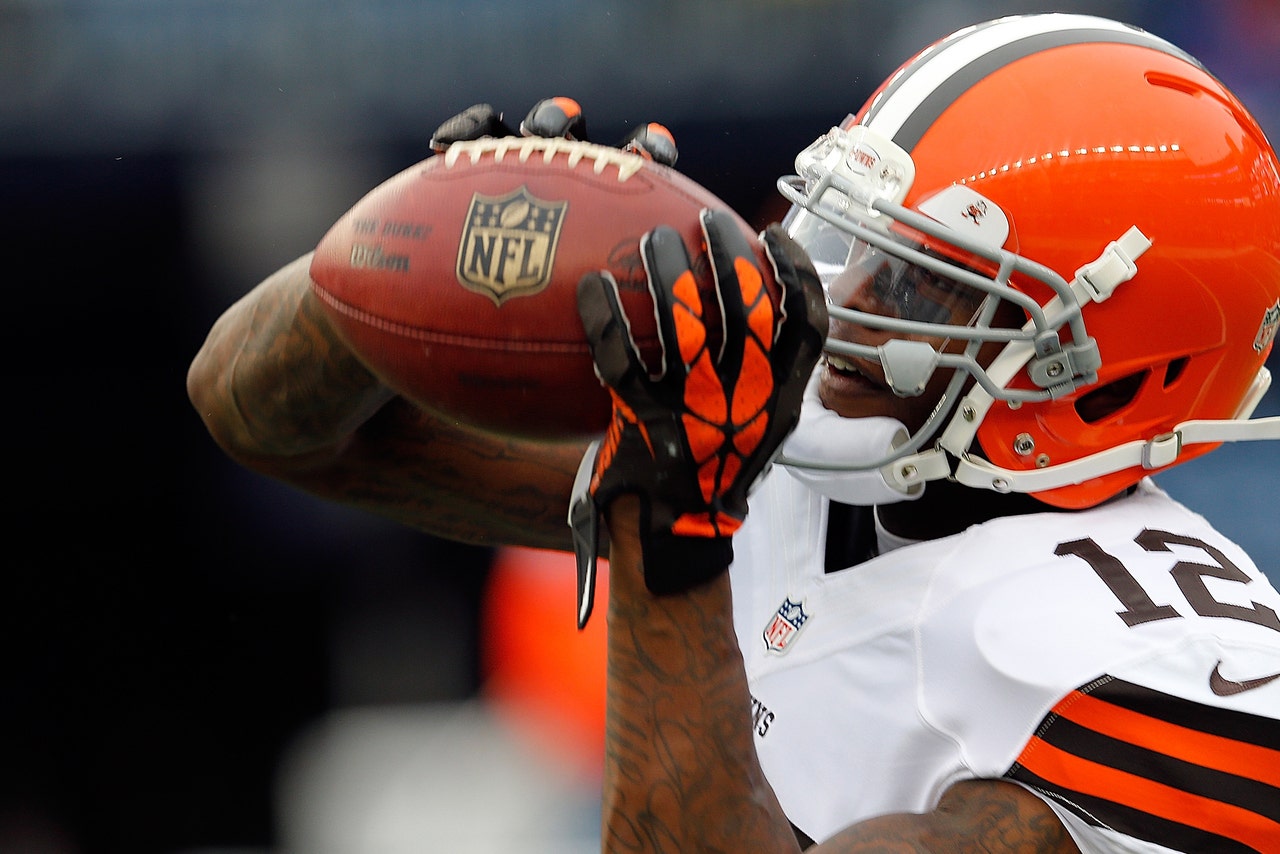 Cleveland Browns wide receiver Josh Gordon is facing a lengthy NFL suspension for violating the league's substance-abuse policy, but the circumstances surrounding the matter remain cloudy.
ESPN reported earlier this month that Gordon was headed for a year-long ban after failing a drug test for marijuana. FOX Sports 1 NFL insider Mike Garafolo reported that Gordon hopes to have the suspension reduced to four to six games upon appeal.
Neither the Browns nor Gordon's camp have provided details on what exactly happened. But new Oakland Raiders wide receiver Greg Little --€" who is one of Gordon's close friends and a Browns teammates until being waived last week -- indicated Thursday night that the suspension may not stem from something as simple as a positive urine sample.
"€œHe's a guy that's going to work to get back and show this is a mistake," Little told co-host Bill Polian and me about Gordon on SiriusXM NFL Radio. "€œIt's something that wasn't in his control, so to speak. I don't want to get into too much detail about it."
Although Little wouldn't elaborate further, one possibility is that Gordon missed a random NFL drug test that he was subject to taking. A missed test would automatically be considered a positive under the league's substance-abuse policy.
Gordon also could potentially try to appeal based upon the belief that the testing process was flawed. Last year, Seattle Seahawks cornerback Richard Sherman had a four-game suspension under the NFL's performance-enhancing drug policy overturned by arguing that the testing protocol was compromised by a leaky cup containing his urine sample.
Gordon already was in the NFL's substance-abuse program at the time of his most recent failed test. He served a two-game suspension last season and was fined two more paychecks after testing positive for codeine, an ingredient in cough syrup that is banned by the NFL because it also can be used as a recreational drug.
Gordon returned from the suspension to enjoy a breakthrough season with 87 receptions for a league-high 1,646 yards and nine touchdowns despite missing Cleveland's first two games. Making the accomplishment even more impressive, Gordon was forced to catch passes from three different quarterbacks as the Browns foundered to a 4-12 season.
"€œIn all the years they've been throwing (the football) around he's the only guy to ever put together 200-yard back-to-back games," said Little, referring to Gordon's record-setting performances in Week 12 and 13 against Pittsburgh and Jacksonville.
"€œThat alone (shows) what type of talent he has. I applaud the Browns for sticking by his side."
Gordon is participating in Cleveland's offseason workout program while waiting to learn whether his appeal of the pending suspension is successful.
More of the SiriusXM Greg Little interview can be heard here: https://soundcloud.com/siriusxmnfl/new-raiders-wr-greg-little-says-the-josh-gordon-suspension-might-be-out-of-his-hands
---
---