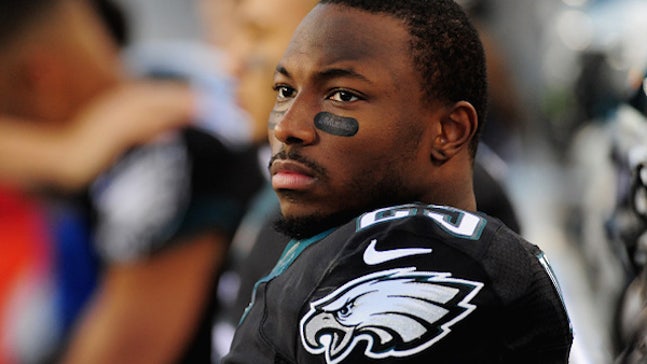 LeSean McCoy: Chip Kelly got rid of 'all the good black players'
Published
May. 6, 2015 12:47 p.m. ET

By Jason Rowan
Buffalo Bills running back LeSean McCoy refuses to back down from his criticisms of his former head coach with the Philadelphia Eagles, Chip Kelly. In an interview that appears in ESPN The Magazine, McCoy suggests that not only was Kelly hellbent on getting rid of all the star players on the team — something he has suggested in the past — the running back takes it one step further by accusing the method to Kelly's roster-purging madness involved getting rid of good black players, too.
Responding to a question about how he previously stated that Kelly doesn't "like or respect stars" and how that impacted his relationship with the coach, McCoy said the following:
"The relationship was never really great. I feel like I always respected him as a coach. I think that's the way he runs his team. He wants the full control. You see how fast he got rid of all the good players. Especially all the good black players. He got rid of them the fastest. That's the truth. There's a reason. … It's hard to explain with him. But there's a reason he got rid of all the black players — the good ones — like that."
This isn't the first time something of this nature has been said about Kelly, which McCoy also mentioned in his comments. McCoy observed that ESPN analyst Stephen A. Smith made similar accusations about Kelly in relation to how McCoy, DeSean Jackson and Jeremy Maclin are no longer with the Eagles.
When asked if any other players have shared a similar opinion with him, McCoy seemed to indicate some have, but also appeared insistent at putting his time in Philly as well as his relationship with Kelly in the rear view mirror.
He also admits in the interview he wasn't initially happy when he was dealt to the Buffalo Bills. He has since warmed to his relocation, something presumably helped along by a five-year, $40 million contract he signed with the team.
It's noted in the ESPN the Magazine write-up that the Eagles declined to comment on anything McCoy had to say about the organization, specifically Kelly. Sooner or later, though, the team likely will feel compelled to say something.
More from Sportress of Blogitude:
---
---