National Football League
National Football League
Kelly, Eagles wobble into Denver
Published
Sep. 26, 2013 1:00 a.m. ET

Something is wrong with this picture. We're one month into the season and Chip Kelly has yet to be named NFL Coach of the Year.
Wasn't he supposed to have revolutionized the game by now? In a sensible world, no. We would have given the Eagles' coach until at least mid-November. But after Philadelphia's opening win over the Redskins, Kelly was supposed to have already picked up the Nobel Prize for Offense.
It's all been a bit too much too soon for the man who was supposed to be a combination of Vince Lombardi, Steve Jobs and Sir Isaac Newton. Now here comes Peyton Manning on Sunday in FOX Sports' Game of the Week from Denver and a sobering prospect for everyone who unabashedly bought into the revolution.
Could Kelly be another gimmicky college coach? Or even worse, Steve Spurrier without the swagger?
We all know what happened to that once Spurrier got to the NFL. It's far too early to relegate Kelly to that dustbin of history. We should remember that Philadelphia won all of four games last season. And even the greatest revolutions take time.
There have been promising signs. Like scoring 63 points in the first two games and leaving defenders faking injuries while gasping for oxygen.
Then there are troubling signs, like those six sacks, five turnovers and 16 points last week against Kansas City.
"We call them self-inflicted wounds," Kelly said afterward. "We had too many of them to be a successful football team."
Andy Reid might say that the Chiefs' defense had something to do with that. Confidence, however, has never been an issue with college transplants. From Jim Harbaugh to Nick Saban, they all come in believing their Saturday schemes will succeed on Sundays.
History shows most end up closer to Saban than Harbaugh. For every one of him or Jimmy Johnson, there are three or four Bobby Petrinos or Dennis Ericksons.
Not many NFL fans seemed particularly bothered by their crashes. Who didn't enjoy watching Spurrier scratch his head as professional defensive coordinators dissected his Fun-N-Gun offense?
These Eagles are different. It's not so much Kelly as his approach. High-tech sandlot football is irresistibly intriguing in a league grounded in conformity. That made a gush-fest inevitable after Philadelphia beat what was supposed to be a decent Redskins team.
Kelly's shock troops ran 53 plays in the first half to take a 26-7 lead. Media swooned. Ron Jaworski, ex-Eagle QB turned ESPN analyst, proclaimed the game "changed the landscape of the NFL from a philosophical and schematic approach to how the game is played."
It took years for Bill Walsh to get such raves. Kelly's no-huddle attack gives the quarterback multiple options on every play. It spreads the field using everything from four tight ends, no backs, five wideouts and two kitchen sinks. Whatever happens, it happens fast.
And it is all based on probabilities Kelly had discovered based on numbers he had crunched in his football/math lab. Big Data is trendy, but a funny thing happened on the way to changing the NFL landscape.
Michael Vick has been hit on more than Katy Perry in a biker bar. Defenses have been dictating what Philadelphia does on offense, not vice versa. Kelly says time of possession doesn't matter nearly as much as number of plays. Tell that to Kansas City, which held the ball all but 2:17 of the final quarter.
San Diego had it for almost 41 minutes. It was Philadelphia players gasping for relief in the end.
"We kind of no-huddled the no-huddlers," Phillip Rivers said.
It's starting to feel like Paul Westhead revisited. His pop-a-shot basketball was all the rage at Loyola Marymount two decades ago. Westhead took it to Denver and the Nuggets averaged 119.9 points a game. Problems was, the opponents averaged 130.8.
If was fun to watch, unless you were Westhead. He was fired after two years. Oddly enough, he is now the women's coach at Oregon. Maybe Kelly should have had a chat with Westhead before leaving campus.
He's not in Eugene any more. Phil Knight can't protect Vick from blitzers and his own recklessness. And no amount of money could fix all that's been ailing the Eagles' defense.
It's not the best time to travel to Denver. A 1-3 start would really make opening night feel like fraud, though we shouldn't overreact. Walsh went 2-14 in his first season with the 49ers, and his West Coast offense eventually revolutionized the game.
Did somebody say revolution?
Right now, Kelly would gladly settle for a win.
---
---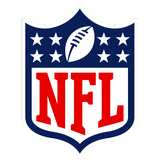 Get more from National Football League
Follow your favorites to get information about games, news and more
---