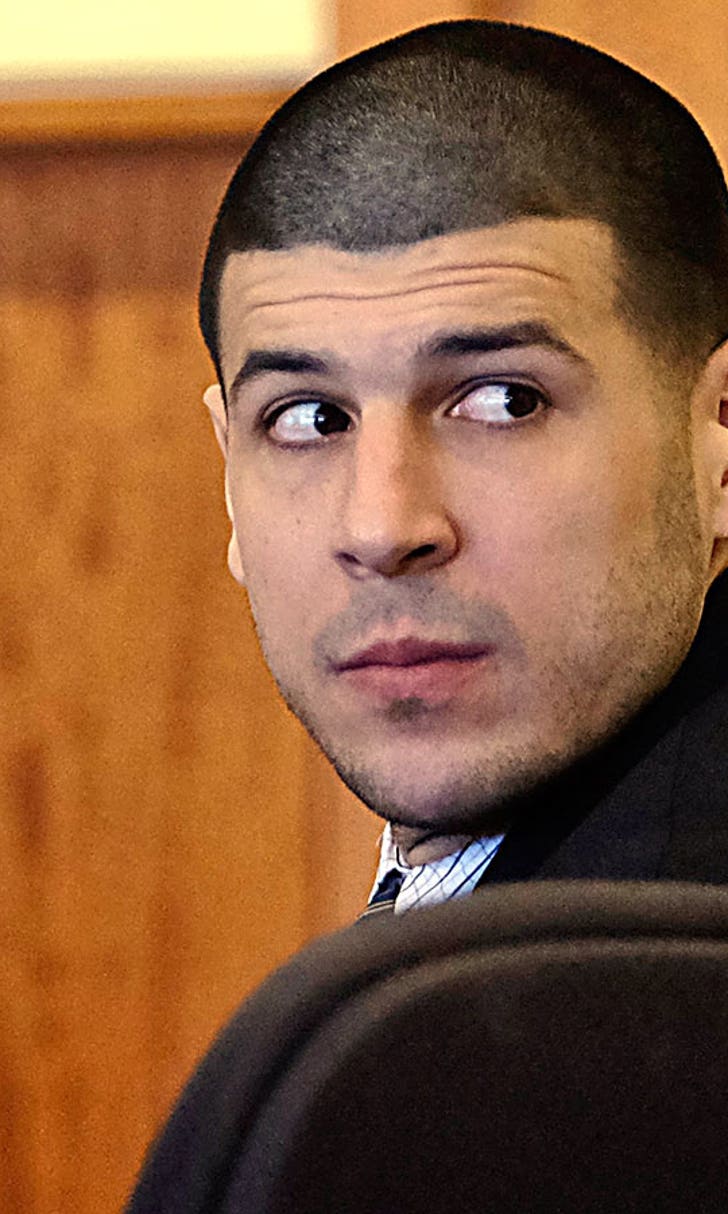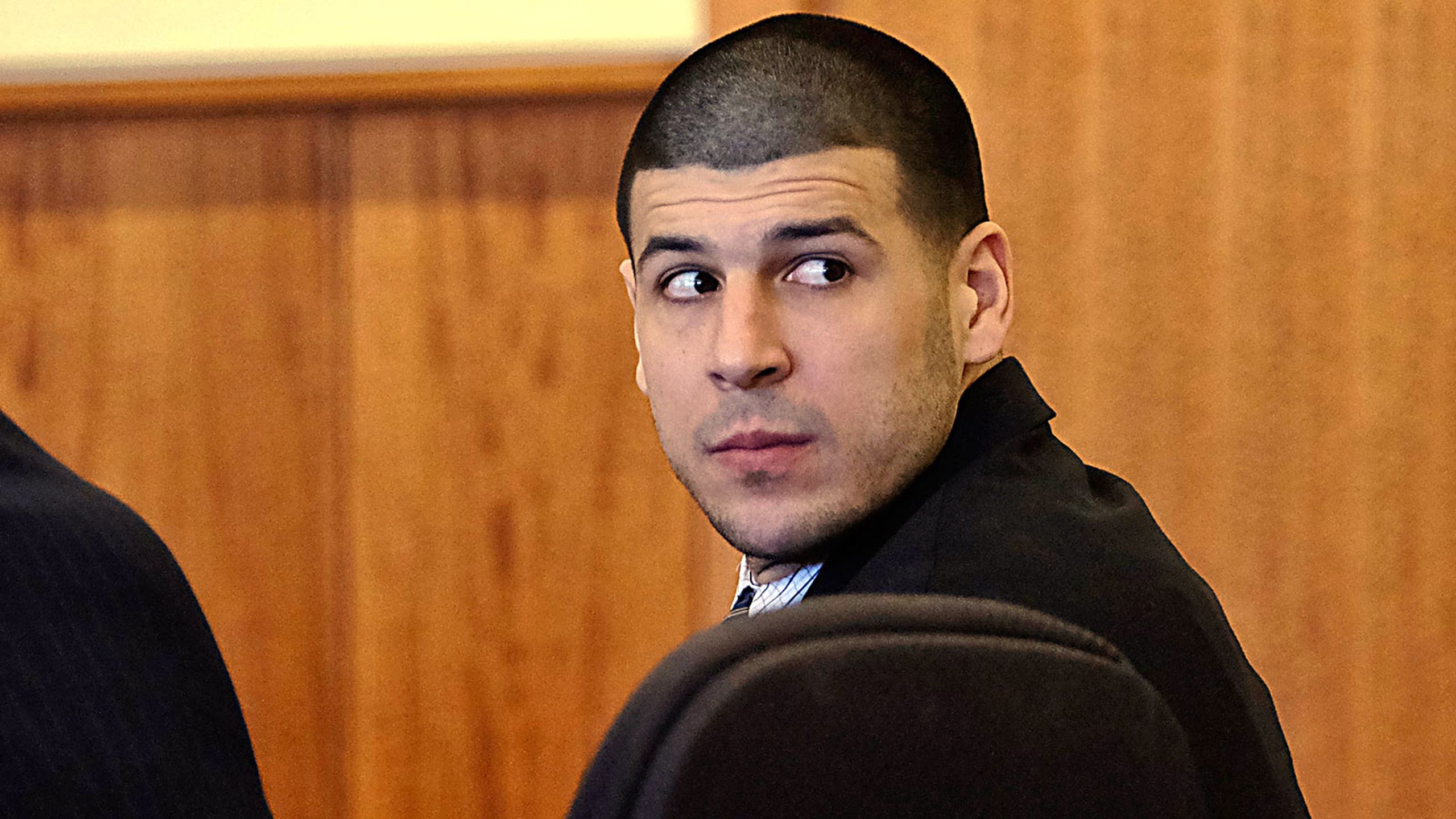 Jury selection begins in Aaron Hernandez's trial on murder charge
BY foxsports • January 9, 2015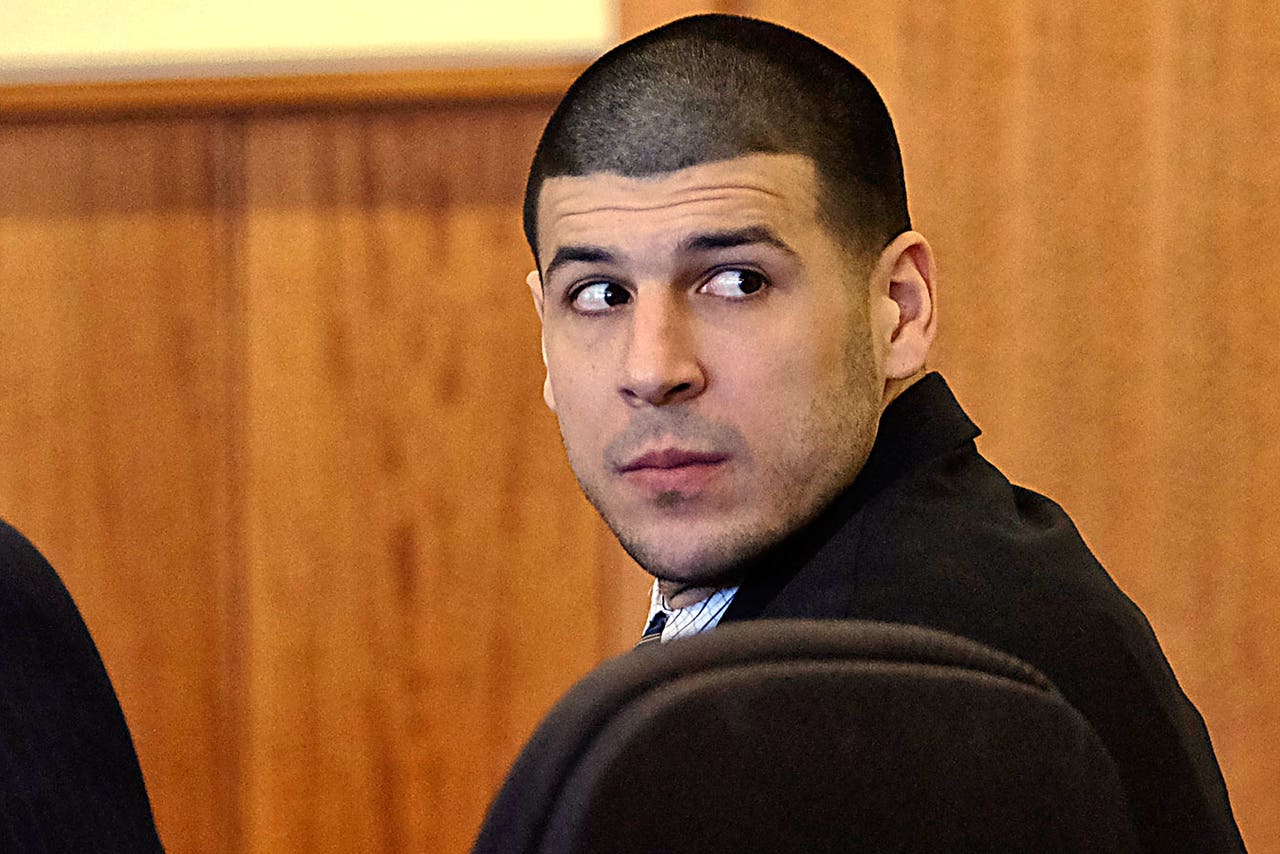 FALL RIVER, Mass. -- Wearing an argyle tie, Aaron Hernandez stood, faced a group of 125 potential jurors for his upcoming murder trial, and said, "Good morning."
His appearance Friday morning in a third-floor jury room came during what is expected to be a protracted process of identifying 18 people -- including six alternates -- who will decide guilt or exoneration in the highly anticipated prosecution of Hernandez in the June 17, 2013, killing of Odin Lloyd.
The former New England Patriots tight end faces one count of first-degree murder and two weapons charges in Lloyd's killing.
The first group of potential jurors began arriving at the courthouse about 7:30. After making their way through a long security line, they were taken to a large room lined with rows of tables to fill out a questionnaire that is given to all of those summoned for jury service in Massachusetts.
Then Judge E. Susan Garsh, a court clerk, prosecutors and defense attorneys and Hernandez himself were led into the room.
After the perfunctory calling of the case, the judge introduced the attorneys and Hernandez, and each of them said the same thing to the prospective jurors: "Good morning."
The judge talked of the importance of jury service and admonished those in the room to keep quiet about what they are doing -- in a sign of the times, she made it clear she meant "texting, tweeting, e-mailing" in addition to speaking. She also reminded them that the state has the burden of proving the charges against Hernandez --€" and that the allegations against him at this point are mere accusations and "not evidence of anything."
"Mr. Hernandez, like all defendants in criminal cases, is presumed innocent," Judge Garsh said. "This is not a mere technicality."
The judge, the attorneys and Hernandez departed the room after about 20 minutes, and the jurors set about filling out extensive questionnaires crafted specifically for this case.
The process was repeated a second time Friday — the only difference was that Hernandez had changed into a pink tie, and a third group of jurors was expected later in the afternoon. The same thing is scheduled to happen three times each on Monday and Tuesday until nine groups of 125 potential jurors have filled out the questionnaires.
The attorneys on the two sides will then have the power to dismiss jurors based on their answers to the questionnaire for what is known as "good cause."
Next Friday, those potential jurors still in contention will be brought into the courtroom in groups of 80 and questioned by the judge. Attorneys on both sides can request dismissal of jurors for "good cause," and each side can also dismiss as many as 18 other possible jurors for any reason.
The case is being watched closely, and the judge earlier issued an order to prevent anyone entering the courtroom wearing any Patriots, NFL or other team logos.
Hernandez, 25, has been accused of masterminding the murder of Lloyd, who was gunned down in a secluded field less than a mile from the player's home.
Lloyd, a 27-year-old semi-professional football player, was dating the sister of Hernandez's fiancee, Shayanna Jenkins.
Prosecutors have alleged that Hernandez summoned two associates from his hometown of Bristol, Conn., to his Massachusetts home late the night of June 16, 2013, and simultaneously made plans to meet with Lloyd. Hernandez then allegedly drove the other two men, Carlos Ortiz and Ernest Wallace Jr., to the Dorchester neighborhood of Boston, picked up Lloyd, and returned to North Attleboro.
According to court documents, Hernandez allegedly drove into a secluded area in an industrial park that is surrounded by woods and mounds of asphalt, gravel and dirt. There, Lloyd was shot multiple times.
Although prosecutors have not said who they believe fired the fatal shots, they have asserted that Hernandez "orchestrated" the killing. Ortiz and Wallace have also been indicted on murder charges but will be tried separately. The prosecution does not plan to call either as a witness in the trial.
Hernandez has separately been indicted on multiple murder and assault charges in a July 16, 2012, shooting in South Boston that left two men dead and another wounded.
In the Boston killings, prosecutors have alleged that Hernandez became enraged after a man bumped him on a nightclub dance floor, spilling his drink, and failed to apologize. Later, they alleged that Hernandez followed the man and his friends as they drove away from the club, then pulled up next to their car at a stoplight and opened fire with a .38-caliber revolver, killing Daniel De Abreu, 29, and Safiro Furtado, 28, and wounding another man.
---
---