National Football League
National Football League
Jets' embattled Hill hoping for breakout season
Published
Aug. 1, 2014 3:55 p.m. ET

CORTLAND, N.Y. (AP) Stephen Hill has been booed, cursed at by fans and labeled a ''bust'' by critics.
The New York Jets wide receiver has heard it all, and he's trying to ignore it.
But heading into his third NFL season, the 2012 second-round pick knows he needs to prove the doubters wrong - and show the Jets he can be the playmaker they drafted him to be.
''Every day, I feel like it's my last day,'' he said Friday. ''So, I come out here and that's how I have to play. Nothing is guaranteed in this league.''
Except, perhaps, that if you don't perform, you'll soon be out of a job.
Hill, who has dealt with injuries, issues with drops and inconsistent play, is in the middle of a tough competition to be a starter opposite Eric Decker and has had a pretty solid camp. He caught two touchdown passes in practice Friday, beating Dee Milliner on both - fighting for position on one of the grabs.
''It's coming,'' coach Rex Ryan said. ''He's going to have an opportunity, and we'll see.''
Ryan and the Jets have been waiting for more than two seasons for Hill to break out. So have the fans.
Hill lashed out at one who was particularly loud early in camp, thinking he was being criticized after not making a play. The wide receiver is trying to block that out, and keep his focus on what he's doing - and not what people are saying about him.
''From a personal standpoint, yes,'' Hill said when he asked if he has a greater sense of urgency to succeed this summer. ''I'm definitely a little bit healthier.''
Hill had a terrific NFL debut, catching two touchdown passes in the 2012 season opener against Buffalo. That success was short-lived, though. He has just 45 catches and four touchdowns in two seasons - and has missed nine games because of injuries.
Hill has finished each of the past two seasons on the injured reserve list, going down with a sprained knee ligament as a rookie and another knee injury last December.
''I feel good because I think he's healthy,'' Ryan said. ''He seems to be healthy. That was a big part of it last year, when we all noticed.''
Ryan recalled the Jets trying to get passes to Hill in some games, to no avail. Hill was targeted seven times in a 37-14 loss to Buffalo last November and had no catches. That came in the middle of a three-game stretch during which he had no receptions, and he caught only one pass in his last four games.
''He couldn't escape anybody,'' Ryan said. ''It was more, he could go in a straight line. That was it. But right now, he's healthy. Hopefully that's all behind him.''
When Hill was drafted out of Georgia Tech, it was considered a reach by some, simply because he was a bit inexperienced. He had just 49 receptions for 1,248 yards and nine touchdowns in three seasons with the Yellow Jackets, working in an offense that didn't throw the ball much.
But the Jets were enamored with his 4.36 speed in the 40-yard dash, envisioning Hill becoming a speedy target in an offense in desperate need of one. His height was also a plus - and Hill said he actually grew about an inch during this offseason, putting him at 6-foot-5 now.
''Outstanding,'' offensive coordinator Marty Mornhinweg said when asked to assess Hill's summer. ''Some of the receivers make this big jump between their second and third year, and it looks like Stephen is doing that.''
One perceived weakness of the Jets' receiving group is the lack of a downfield threat. If Hill can put it all together, New York could have its solution right in front of its eyes.
''When you get to game time, that confidence has to bump up a little bit more,'' Hill said. ''You've got to win every route as much as you can.''
Hill is in his second year working in Mornhinweg's system, and acknowledges that he feels a lot more comfortable in it than he did at this time a year ago.
''I'm excited that I'm out here and he's giving me another chance to play on his offense,'' Hill said. ''Like I said, it's just that confidence that's building under his offense for the second year.''
NOTES: As expected, QB Geno Smith will start over Michael Vick in the team's scrimmage Saturday night. He has taken nearly 80 percent of the snaps with the starting offense. ... WR Eric Decker sat out most of practice with what Ryan called ''a little bit of a hamstring.'' Ryan did not sound concerned, and Decker is expected to play in the scrimmage. ... S Calvin Pryor, the team's first-round pick, practiced for the second straight day on a limited basis while he continues to recover from a concussion. He said it was the first head injury of his playing career.
---
AP NFL websites: www.pro32.ap.org and www.twitter.com/AP-NFL
---
---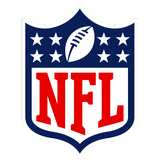 Get more from National Football League
Follow your favorites to get information about games, news and more
---