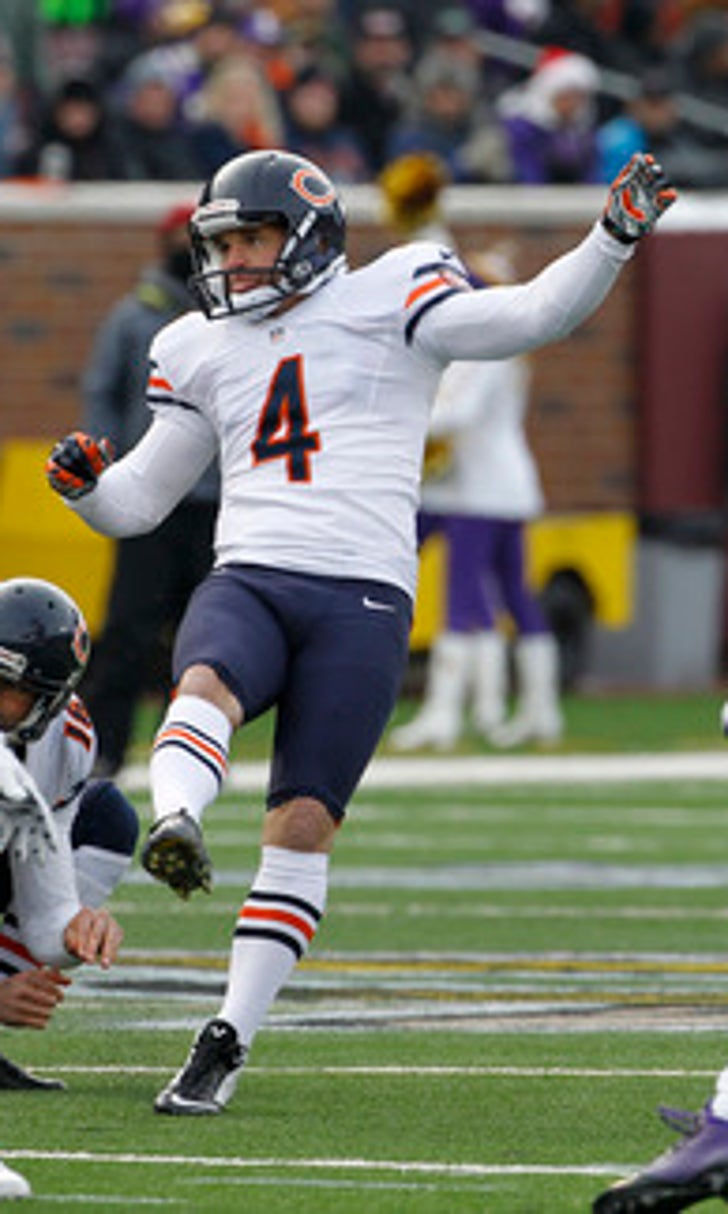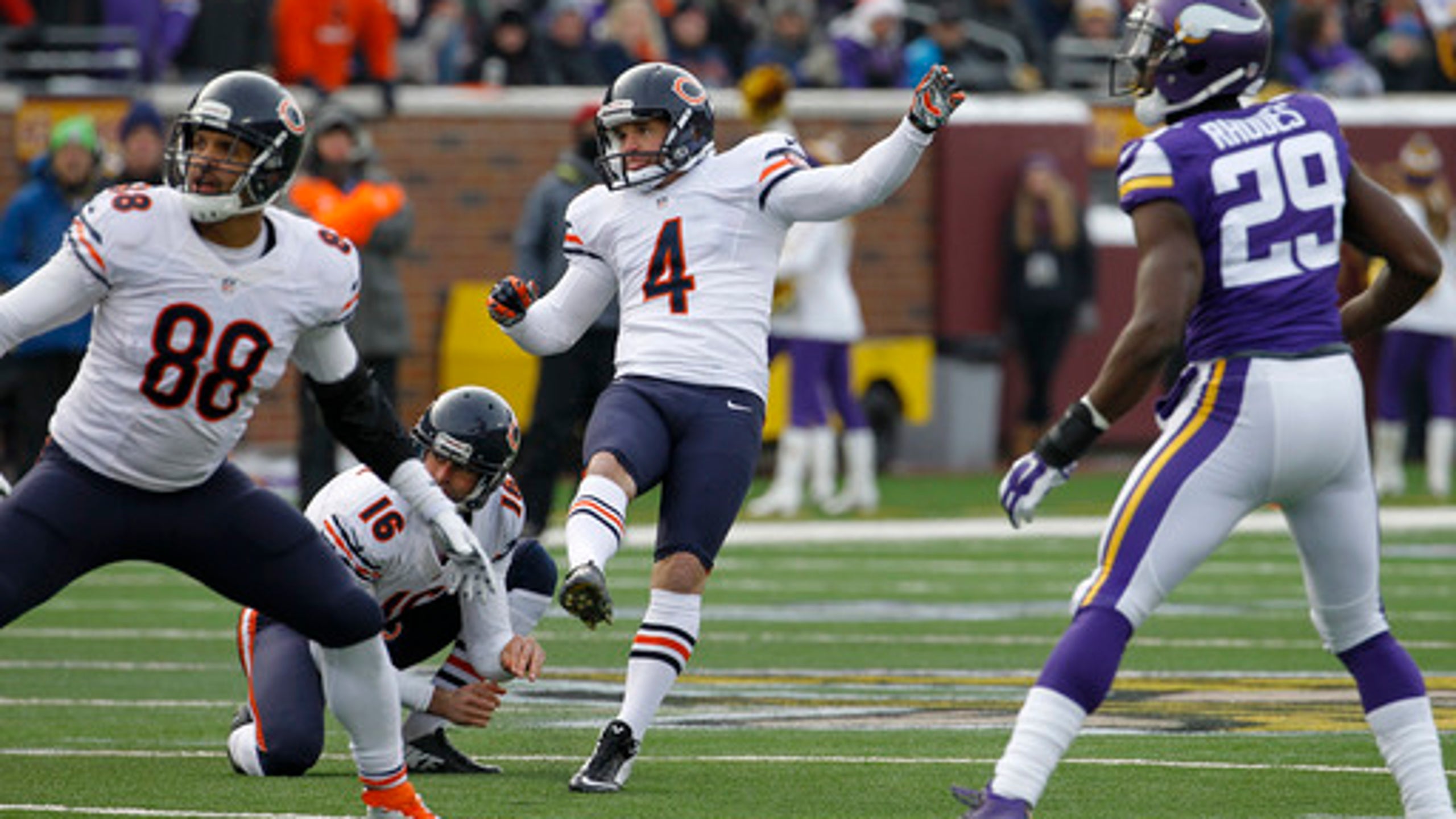 Jay Feely embraces new role as CBS' kicking expert
BY foxsports • February 5, 2016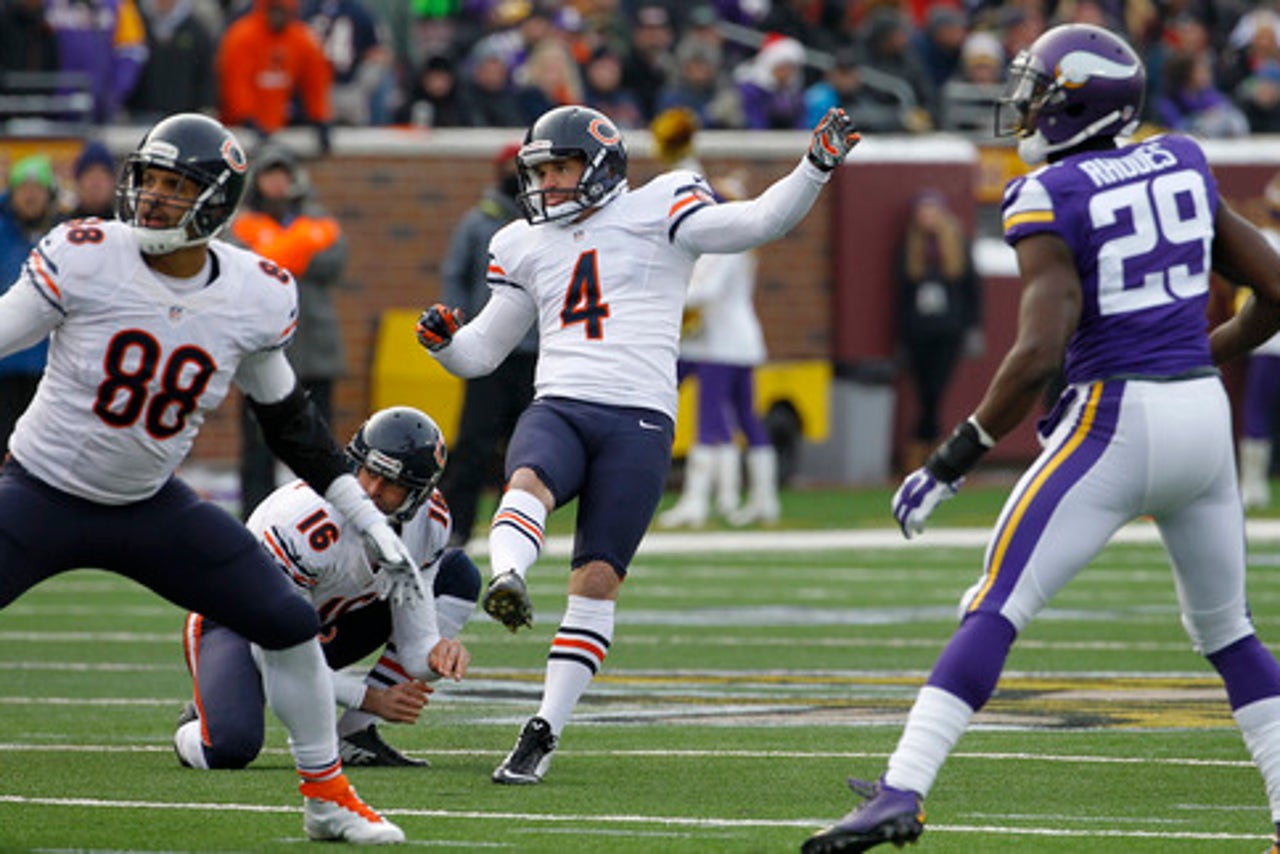 SAN FRANCISCO (AP) Jay Feely has some conflicted emotions in his new role as CBS' sideline kicking analyst in playoff games.
As a former NFL kicker who attempted 854 place kicks in his 14-year career, Feely knows what his fellow kickers go through each week. As an analyst on the Super Bowl, Feely knows his best chance to get air time will be if Denver's Brandon McManus or Carolina's Graham Gano misses a kick.
''I don't like talking about their mistakes,'' Feely said. ''Unfortunately you have relationships with them. I don't want to celebrate their misery. But I do have to explain what happened.''
Feely was hired as a game analyst for college football on CBS Sports Network this season and later did work as a sideline reporter on a few NFL games late in the season.
CBS Sports creative director Pete Radovich thought it would be a good idea to add Feely to playoff games as a kicking specialist so he could add expertise that lead analyst Phil Simms might not have because he never played the position.
''We realized so many games come down to critical field goals or as we saw in the AFC championship game, critical extra points, that we thought to have someone like Jay to give his expertise would only add to the quality of our broadcast,'' CBS Sports Chairman Sean McManus said.
That proved true two weeks ago when Stephen Gostkowski's missed extra point for New England turned out to be a key play in the Patriots' 20-18 loss to Denver in the AFC title game.
Had Gostkowski made his kick in the first quarter, New England might have been able to tie the game with an extra point following a late TD. Instead, the Patriots needed a 2-point conversion that failed and the Broncos went to the Super Bowl.
Feely was able to quickly break down reasons why Gostkowski may have missed his first extra-point try since his rookie season in 2006. Feely pointed out how Gostkowski did not have his normal follow through and didn't keep his hips square. Feely also noted that Gostkowski placed the ball on the right side in warmups but kicked it from the middle of the field.
''I think this is an area where CBS was a pioneer,'' Feely said. ''They had a vision that they could bring something else to viewers to help them understand the game. I think it was a great move.''
Brandon McManus, who knows Feely, said he appreciated having an expert there to analyze kicks and to explain to novices about what kind of preparation is needed and how things such as weather can affect kicks.
But he also knows that Feely's knowledge could lead to more pointed critiques.
''There's other times where he might be a little more blunt because he knows he kicked so well in this league for a while,'' he said. ''So, it's almost like a double-edged sword a little bit.''
---
AP Pro Football Writer Arnie Stapleton contributed to this report
---
Online:
AP NFL website: www.pro32.ap.org and www.twitter.com/AP-NFL
---
---