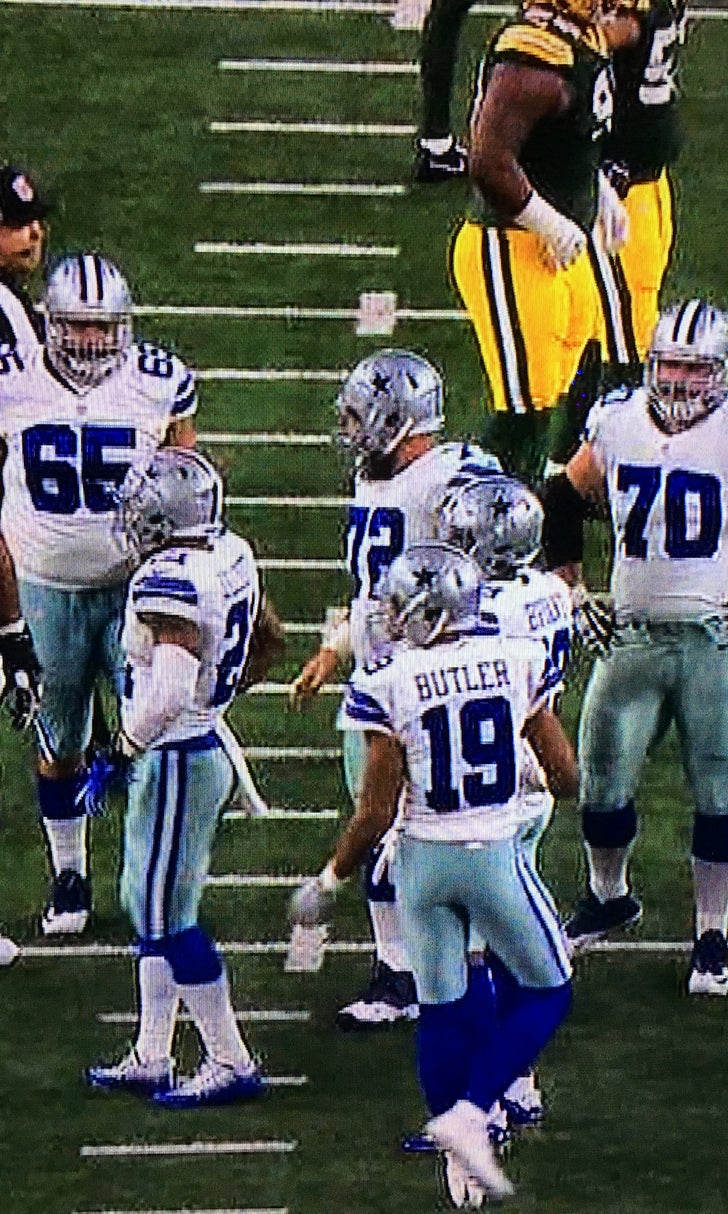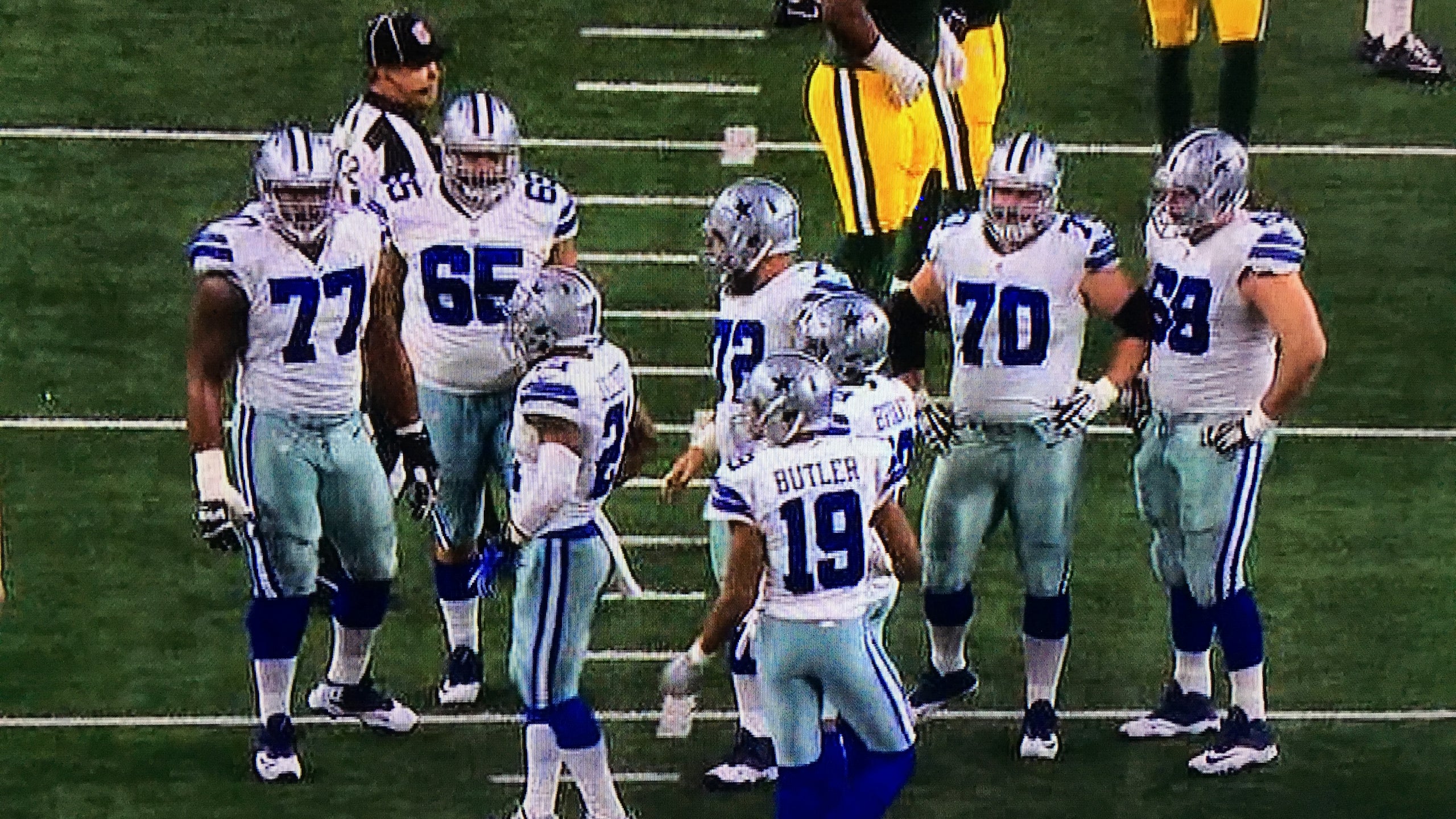 How did the Cowboys get called for an unsportsmanlike conduct penalty for a huddle?
BY Chris Chase • January 16, 2017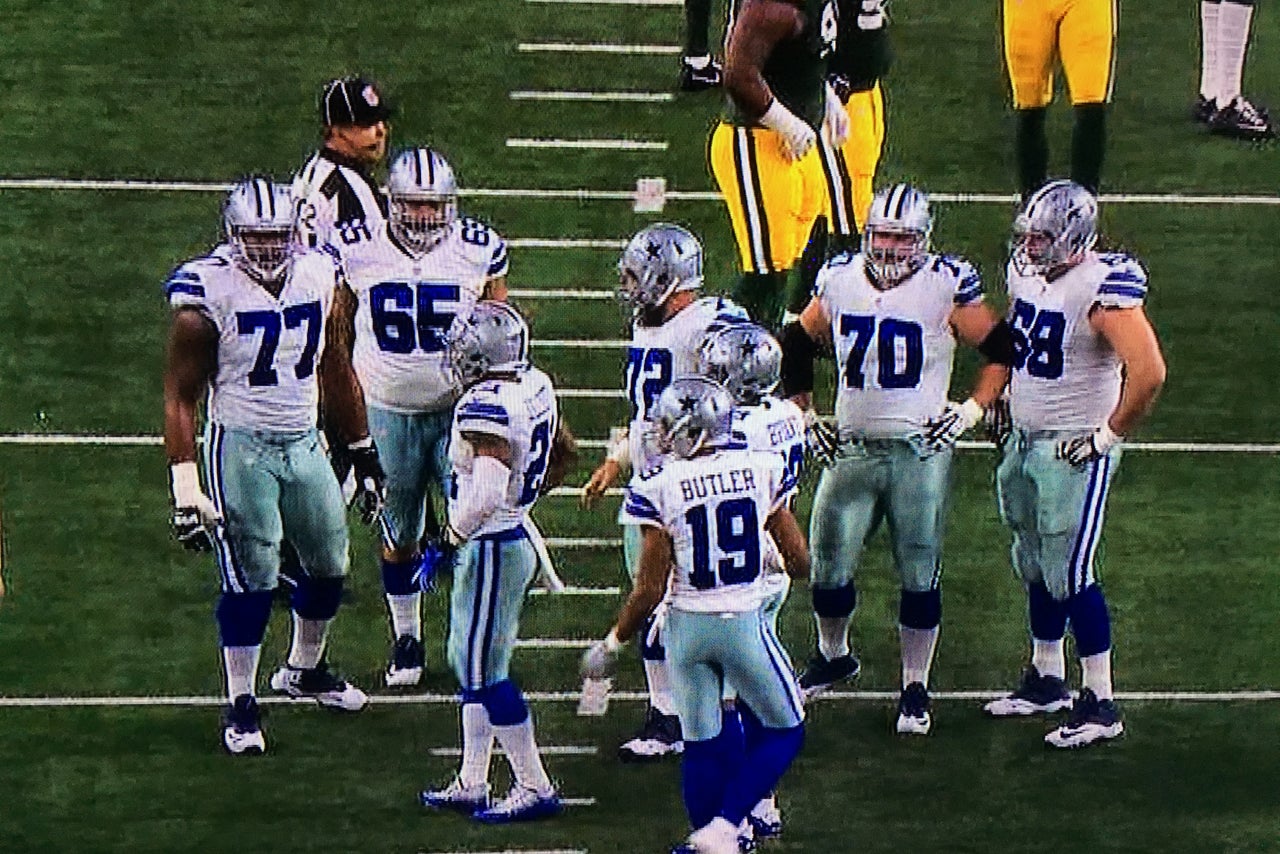 It was a penalty that left most viewers saying "what?" and most Dallas Cowboys fans saying something far more animated. In the first quarter of Sunday's mega-playoff matchup with the Green Bay Packers, Cowboys wide receiver Brice Butler was called for a rare unsportsmanlike conduct foul that stopped an encouraging Dallas drive and  -- if Twitter is any indication -- a vast majority of football fans didn't even know existed.

Butler was flagged for being in the Cowboys huddle and then not participating in the next play -- a rulebook no-no. He and fellow receiver Cole Beasley seemed confused about who was going to be on the field: Butler ran to the huddle, Beasley went back toward the sideline and then was apparently told to go back and replace Butler, who jogged off the field before the play -- a Dak Prescott to Terrance Williams pass that went for 22 yards and put Dallas inside the Packers' red zone.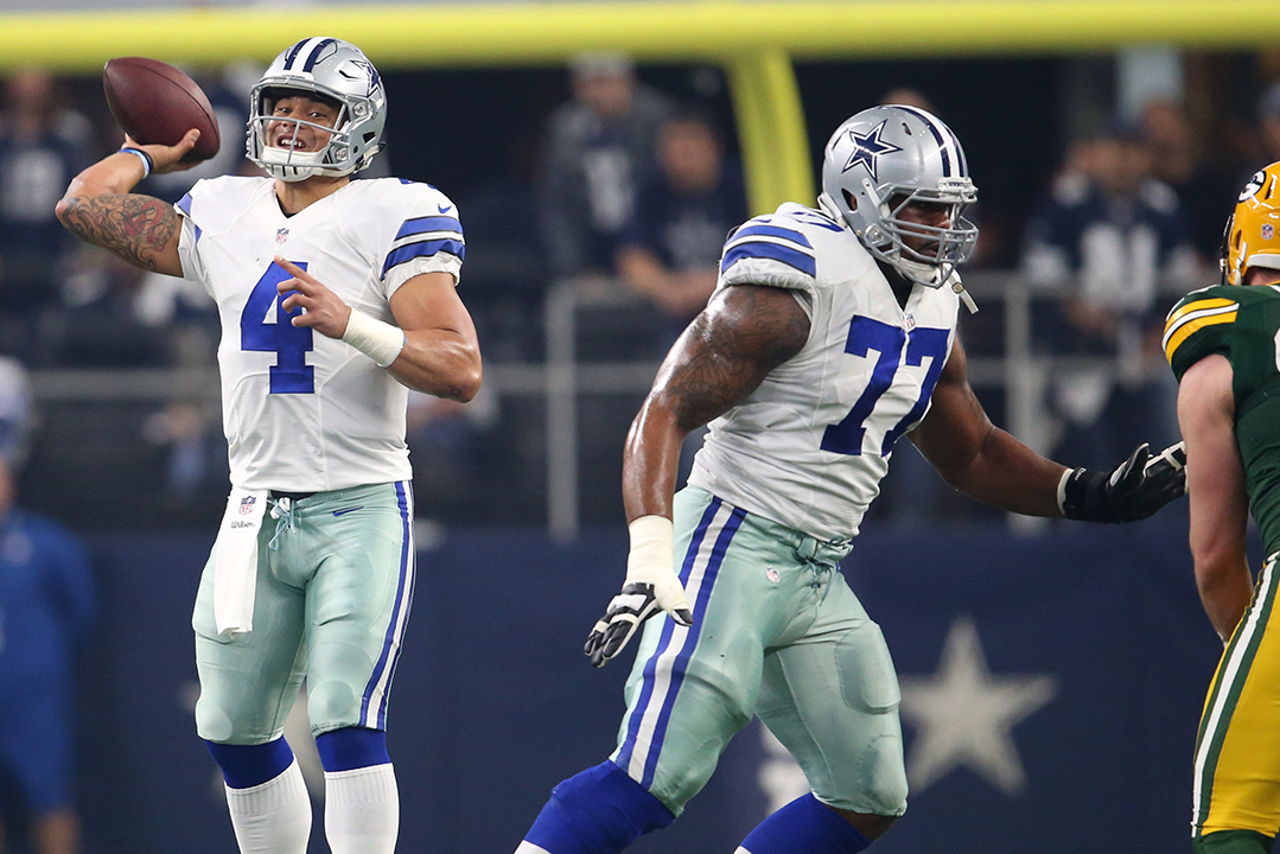 So, illegal substitution or too many men on the field, right? That's what you see 99 percent of the time when a player who's not supposed to be on the field is caught. Unsportsmanlike conduct has a far different connotation. When you think of it, you think of that Odell Beckham/Josh Norman game or something committed every few minutes by the Bengals. Dirty, dangerous play. This was anything but. Why was this unsportsmanlike? Fifteen yards, just because a guy happened to run inside the numbers? Throwing in the 22 yards that was gained on the play, the penalty was essentially for 37 yards and the Cowboys went from a red-zone chance to out of field-goal range (they'd end up punting). What's the deal?

Deception, or at least the threat of it. Here's a special addendum to the rule (Rule 5, Section 2, Article 5) that explains its purpose. (It's like the NFL knew how confusing the rule is and put this up to quell the Googling masses after such a foul was called.)

Note: The intent of the rule is to prevent teams from using simulated substitutions to confuse an opponent, while still permitting a player (or players) to enter and leave without participating in a play in certain situations, such as a change in a coaching decision on fourth down, even though he has approached the huddle and communicated with a teammate.
---
---