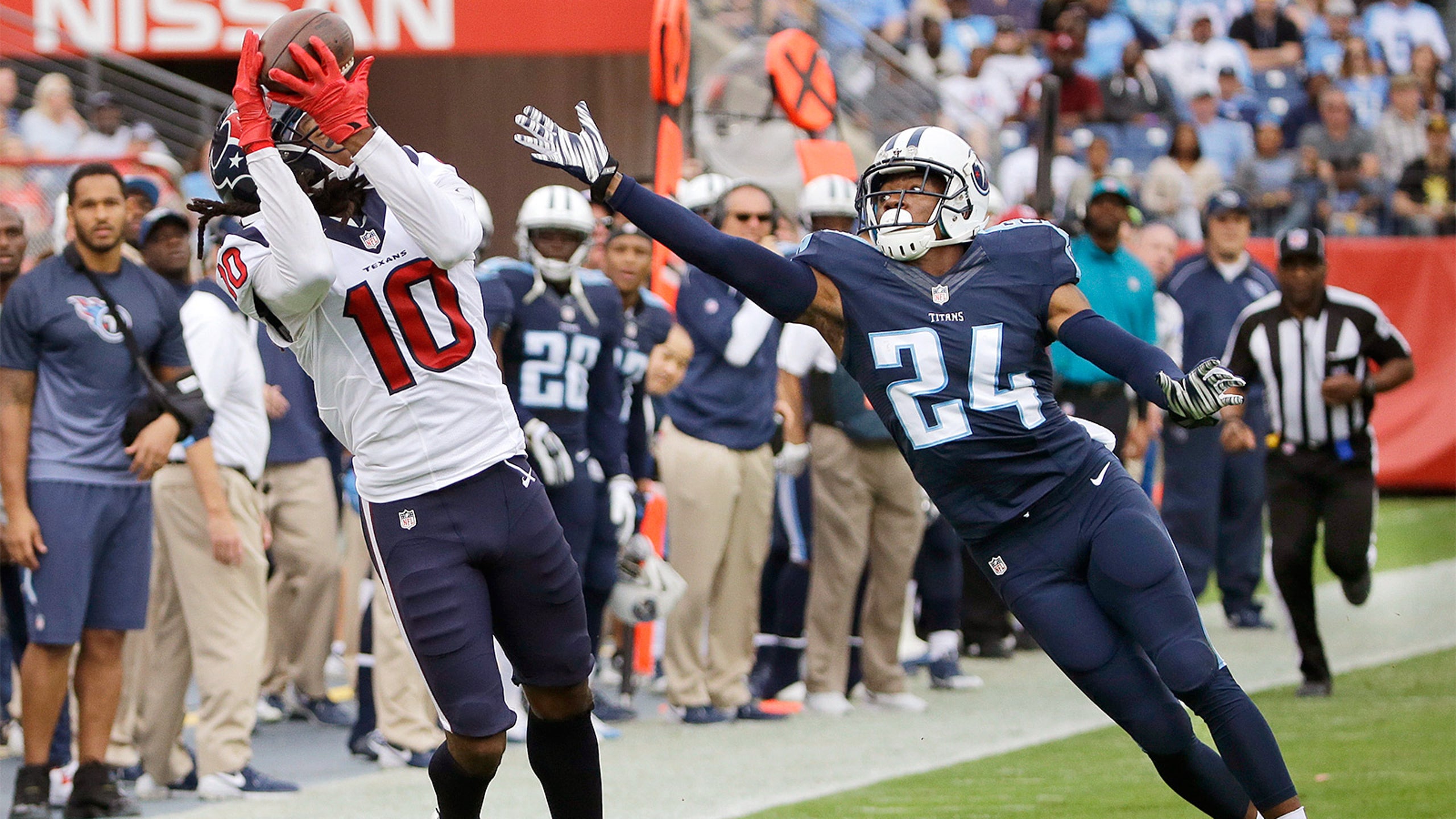 Houston Texans: 7 building blocks for 2016
BY foxsports • January 13, 2016
The Houston Texans bounced back from a 2-5 start to win the AFC South in 2015, and they did it in unconventional fashion. Houston started four different quarterbacks along the way as the team made its first playoff appearance in three years. While there are a number of areas of the roster general manager Rick Smith will try to improve during the offseason, the team has a solid foundation moving forward, particularly on defense. Take a look at seven players who can be considered building blocks as the Texans look repeat as division champions once again.
1. J.J. Watt
Despite playing through a groin injury that required surgery after the season, as well as a broken hand, Watt still led the NFL in sacks once again with 17.5. The 26-year-old is the centerpiece of a defense that finished tied for seventh in the NFL in points allowed per game with an average of 19.6. If he's not the most dominant defensive player in the game, he's certainly near the very top of the list. Watt figures to continue putting up big numbers leading the Houston defense again next season. 
2. DeAndre Hopkins
The 23-year-old Hopkins had a breakout season in 2015, finishing third in the league in receptions with 111, third in yards with 1,521 and tied for seventh in receiving touchdowns with 11. He established himself as a bona fide No. 1 receiver in his first season playing without Andre Johnson and proved he doesn't need an established quarterback to excel. The three-year veteran had 100-yard receiving games playing with four different quarterbacks in 2015. If the Texans can get their quarterback situation settled, Hopkins may be poised for even bigger things next season.
3. Whitney Mercilus
Jadeveon Clowney's periodic absence from the lineup provided an opportunity for Mercilus to showcase his talents, and the four-year veteran responded with a career-high 12.0 sacks. Clowney's injury history continues to make him a wild card, but at least the Texans know they have another dangerous pass-rushing threat in Mercilus who can step in and play. With pass rushing at a premium in the NFL, Mercilus is a nice option to have.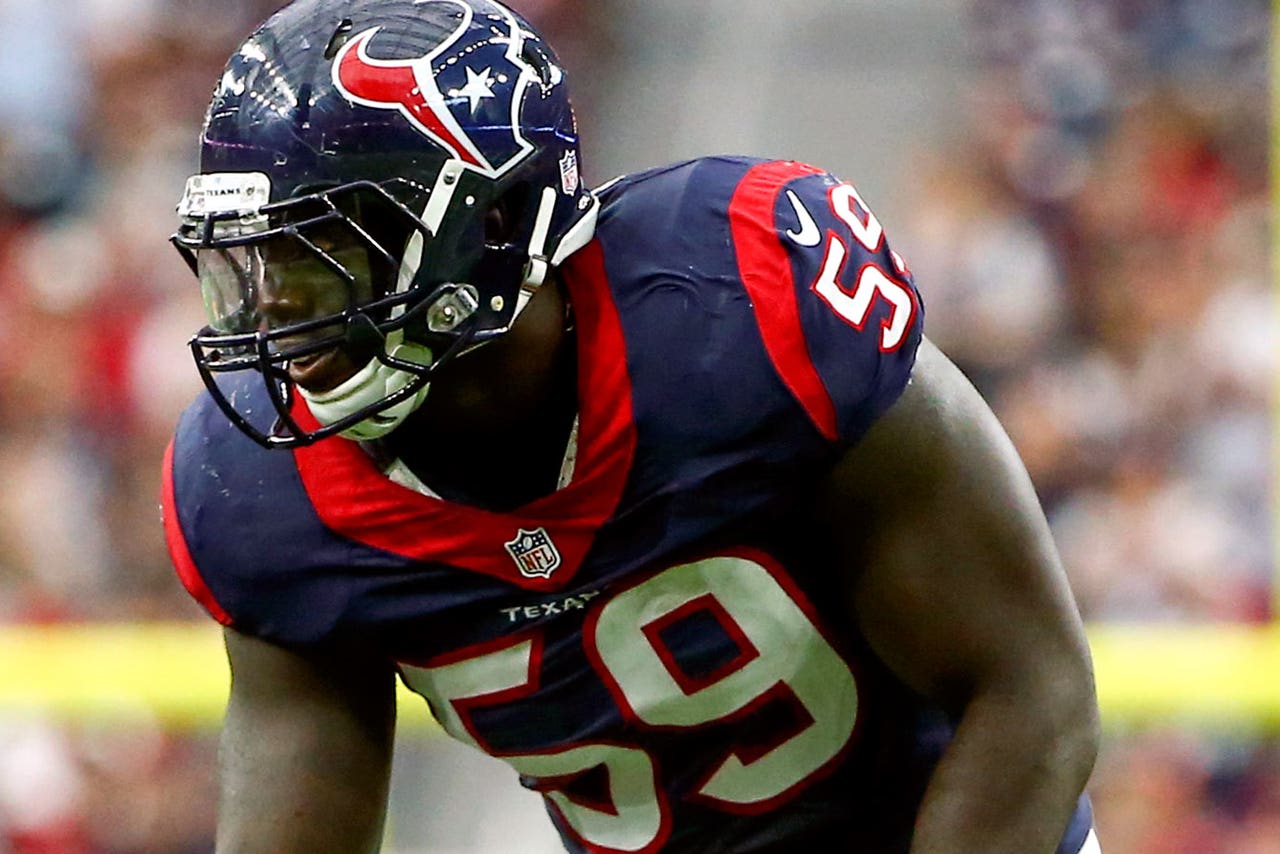 4 Brian Cushing
Playing a 16-game schedule for the first time since 2011, the inside linebacker responded with 110 tackles. His resurgence offers hope he can once again be a regular contributor after missing a combined 20 games with knee injuries in 2012 and 2013 and working his way back into shape last season. Watt gets the headlines, but Cushing may in fact be the heart of the Houston defense, bringing leadership and toughness, as well as productivity to one of the league's top units.
5. Kareem Jackson
The 27-year-old Jackson was part of a Houston secondary that finished third in the NFL in passing defense, yielding an average of 210.4 yards per game. Jackson, who signed a four-year contract extension with the Texans last March, made 58 tackles with two interceptions and forced fumble this season, despite missing four games with an ankle injury.  He's just entering his prime and should continue to be key contributor in the secondary next year and beyond.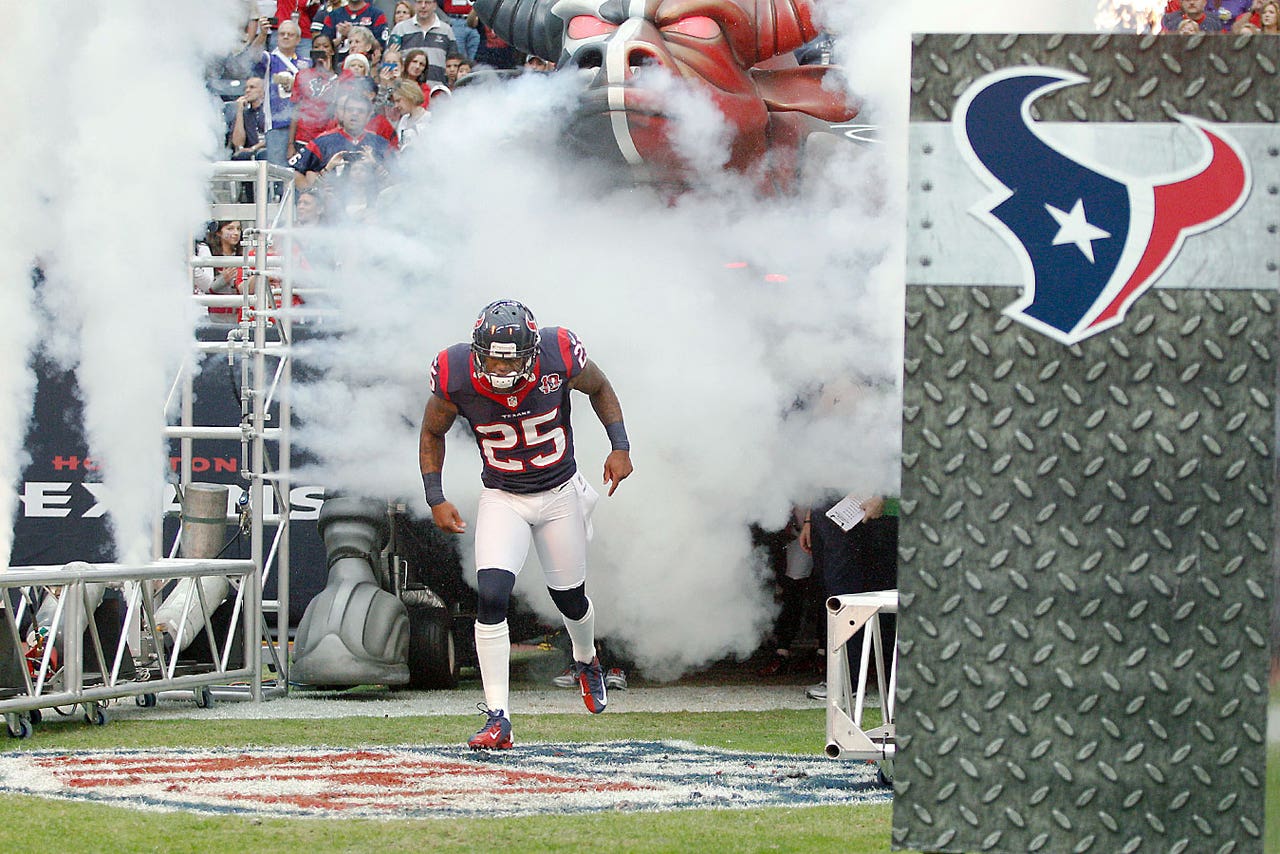 6. Duane Brown
The anchor of the Houston offensive line, the three-time Pro Bowler missed the Texans' playoff loss to the Chiefs after suffering a torn quadriceps tendon in the Week 17 win over Jacksonville. A return to health by Brown will be critical for the line's success next season, adding stability and leadership in addition to blindside protection. Brown will be 31 next season, but is still capable of playing at a high level when healthy.
7. Jadeveon Clowney
After an injury-plagued rookie season, Clowney played in 13 games in 2015, recording 40 tackles, 4.5 sacks and a forced fumble. The first pick in the 2014 draft hasn't been able to put his injury issues behind him completely, missing three games during the regular season, as well the playoff loss to Kansas City. Staying healthy next season will critical, but if he can, the linebacker has shown glimpses he can be the impact pass-rusher the team expects.
---
---