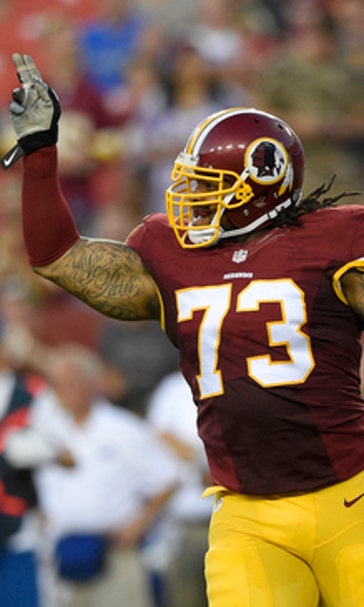 Hood earns starting job with Redskins by being a 'nuisance'
BY foxsports • September 7, 2016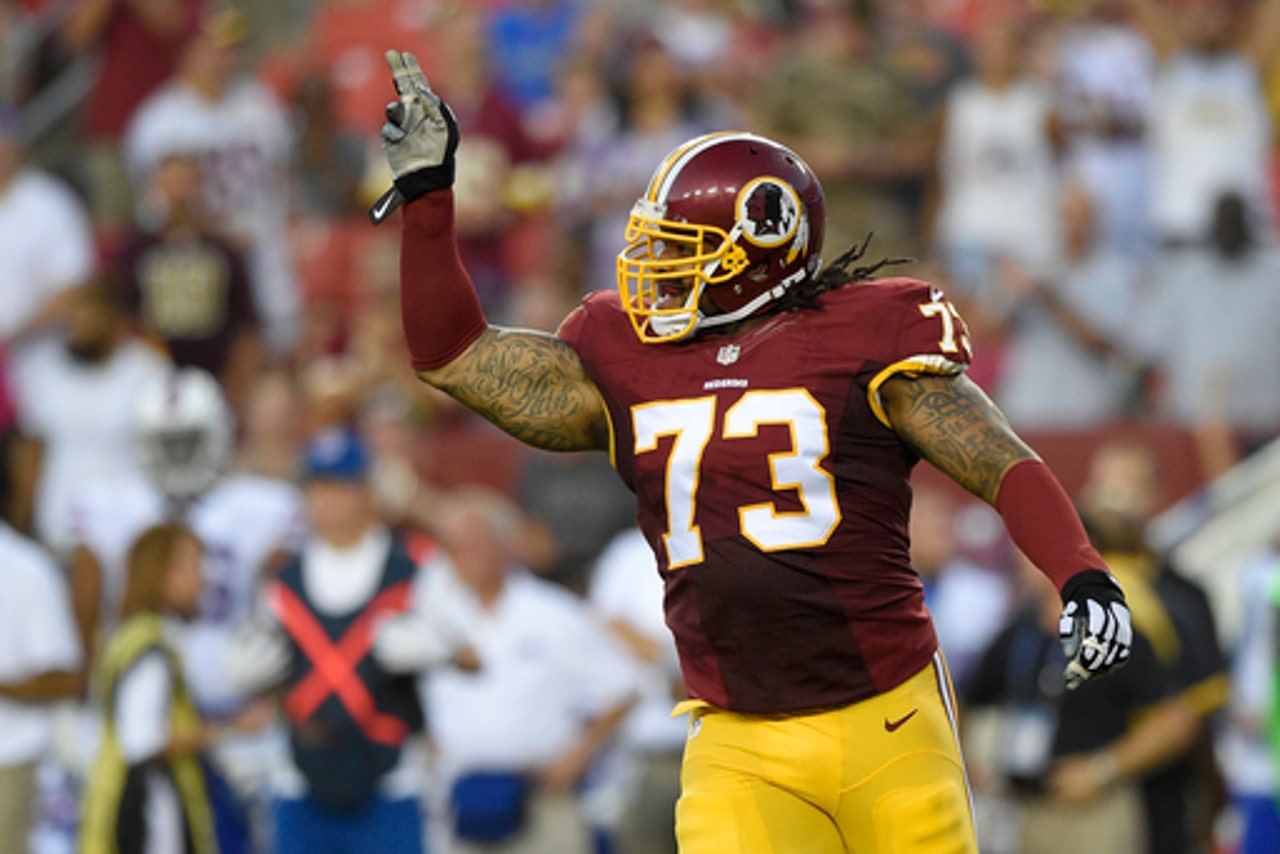 ASHBURN, Va. (AP) Ziggy Hood didn't let a foot injury slow him down. He put some in-soles in his cleats and worked his way back into the NFL.
A year after tearing the plantar fascia in his left foot, the 29-year-old defensive lineman showed the Washington Redskins he could still rush the passer as well as he did earlier in his career. And Hood didn't just earn a roster spot - he'll start Monday night against the team that drafted him, the Pittsburgh Steelers.
''Every day he brought his lunch pail,'' defensive end Chris Baker said Wednesday. ''He's one of those guys that if a young guy wants to know how you can stay in the league, you want to watch a guy like Ziggy because he goes 100 percent all day. He knew what was at stake this year, and he went out there and worked his butt off and made this team.''
Washington's coaching staff didn't know what to expect from Hood after signing him to a futures contract over the winter, especially after the injury. But the 2009 first-round pick made his presence felt all training camp and in preseason games to earn the starting defensive end job opposite Baker.
''Once we got the pads on him was really when he stood out,'' coach Jay Gruden said. ''The 1-on-1 drills, the team drills, he was in the backfield being very disruptive. It was a consistent thing. It wasn't like one day he did well and the next day he didn't do anything. He was consistently a nuisance and a problem for our offense.''
Being ''consistently a nuisance'' was part of Hood's career revitalization plan. Since his time in Pittsburgh ended following the 2013 season, Hood felt himself succeeding in flashes and disappearing for stretches.
That wasn't going to work. He went back to the style and mentality that made him a starter with the Steelers.
A private coach told him not every sack is going to be pretty, so Hood ditched the finesse and went back to a power rushing game.
''One of my most favorite things to do is to weightlift, so I have to move that from there and put it on the field,'' Hood said. ''Why not use my power and leverage that I got and use it on the field? That's what I was able to do this training camp.''
It was never going to be a matter of Hood not working hard enough. He insists he's not old - or at least doesn't feel old - but he had to show he still had something in the tank.
By the time the fourth preseason game rolled around, Hood didn't even have to travel or play. He was already a lock to be on the 53-man roster.
''Ziggy was always a hard-working professional, so it's no surprise to me that he's still sustaining himself and being helpful to a football team,'' Steelers coach Mike Tomlin said on a conference call Wednesday. ''He's always had a good natural get-off. He's always working at his craft. He realizes that as a professional, detail is an element of it, and when he was with us that was always his approach to getting better.''
That's the lesson Hood taught current Steelers defensive end Cameron Heyward, who still considers the veteran a friend.
''Ziggy was always a great teammate, unselfish,'' Heyward said. ''He came to work every day with his hard hat on.''
With hard hat and pads on, Hood was at his best at Redskins camp. The Missouri product learned to play the edge and inside and took advantage of a defense that allowed him more freedom to get to the quarterback.
''The more you know, the better opportunity you (give) yourself to get out on the field,'' Hood said. ''I was fortunate enough and blessed to make the roster here predicated from hard work and determination and was able to go out there and do something.''
Note: Shawn Lauvao won the starting left guard job over banged-up Spencer Long. Lauvao showed he was healthy after five surgeries to repair damage to his left ankle and right foot.
---
AP Sports freelancer Dan Scifo in Pittsburgh contributed to this report.
---
AP NFL website: www.pro32.ap.org and www.twitter.com/AP-NFL
---
---