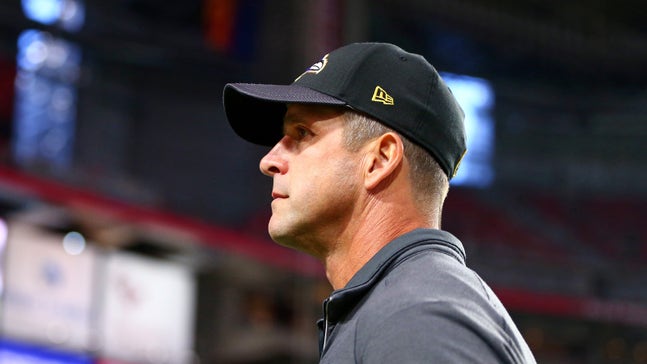 Harbaugh on Ravens' unlucky start: 'Have to fight through it'
Published
Oct. 28, 2015 11:20 a.m. ET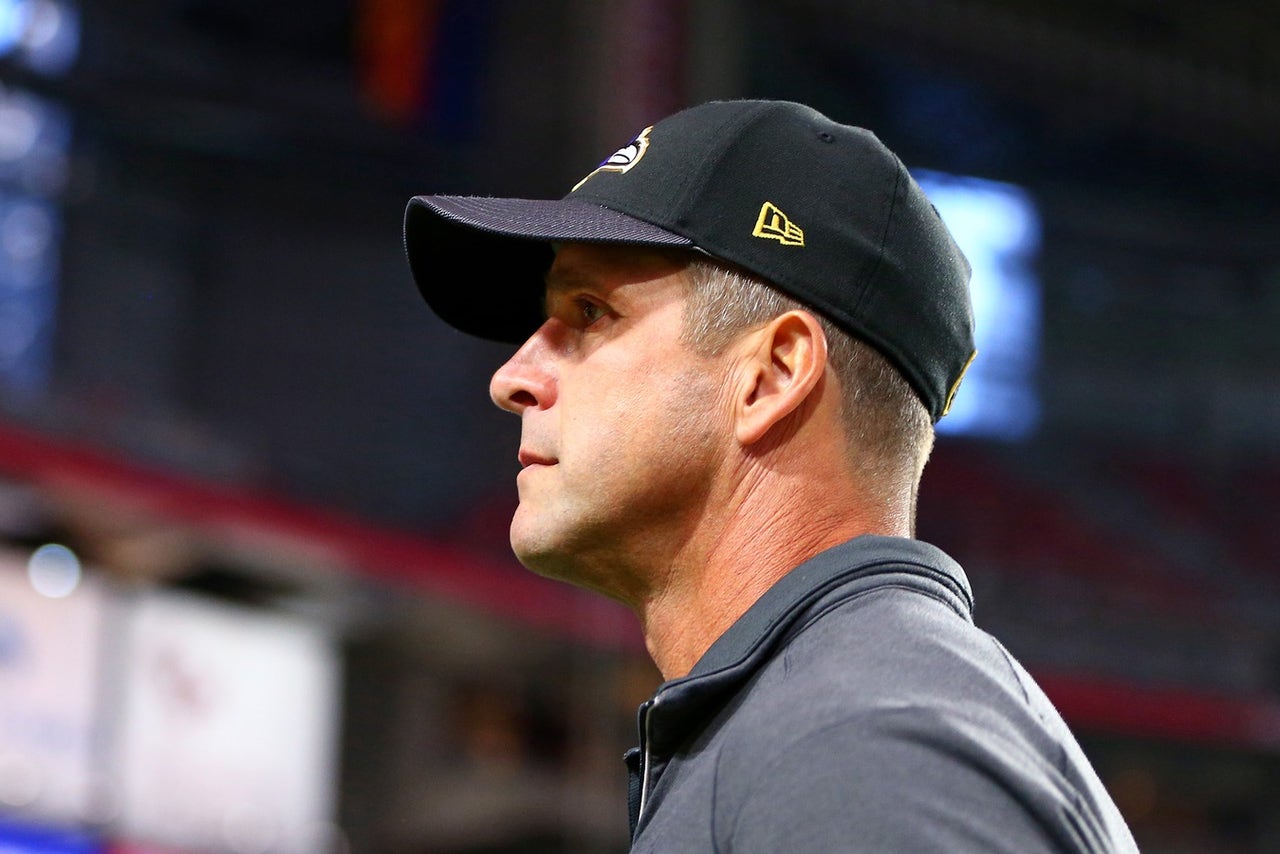 By Zach Kruse
The Baltimore Ravens are in the midst of the worst start in franchise history and one of the most unlucky seven-game beginnings to a season in NFL history.
Baltimore has the league's most disappointing record at 1-6, with the team's six losses coming by a combined 30 points. According to ESPN's Jamison Hensley, the Ravens are also the first team ever to lose six of their first seven games by only one score. The Arizona Cardinals' eight-point win over the Ravens on Monday night represented Baltimore's biggest defeat of the season.
"One thing about us right now, we're the kind of team that has to minimize mistakes and we have to execute," head coach John Harbaugh said. "We're going to be forced to develop the ability to do that with perfection. That's the kind of team we are right now. In the long run, that's going to be good for us. We just have to fight through it."
The Ravens dropped their first three games by a combined 14 points, losing fourth quarter leads in all three losses. An overtime win over the Pittsburgh Steelers in Week 4 momentarily righted the ship, but Baltimore has since lost three straight games by 16 combined points, including an overtime loss to the Cleveland Browns.
The San Diego Chargers will travel to Baltimore to play the Ravens on Sunday. After the team's bye in Week 9, the Ravens will host the Jacksonville Jaguars and St. Louis Rams in back-to-back weeks.
Baltimore still has a chance to save its season.
"Obviously (we are) 1-6, so people are going to come in and look for us to quit," said veteran receiver Steve Smith. "We just have to stay the course and not do that, and expect and understand that's what teams are going to want us to do."
Only the 1970 Cincinnati Bengals have recovered from a 1-6 start to make the postseason. Could the Ravens become the next? It would take a drastic change in luck over the final nine games, but if any team could do it, it's probably the one that hasn't lost by more than eight points. Don't count out these Ravens just yet.
More from The Sports Daily:
---
---