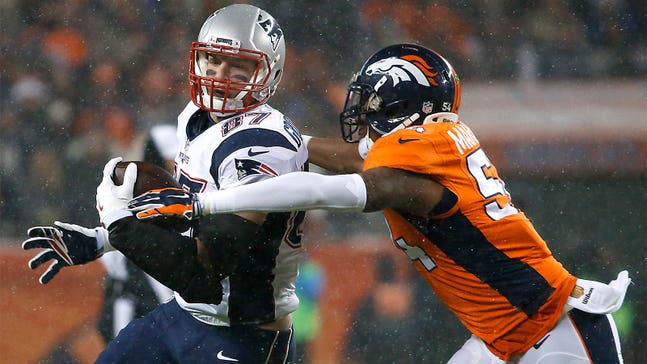 Gronk takes stance on officials targeting him with one-word tweet
Published
Dec. 1, 2015 11:56 a.m. ET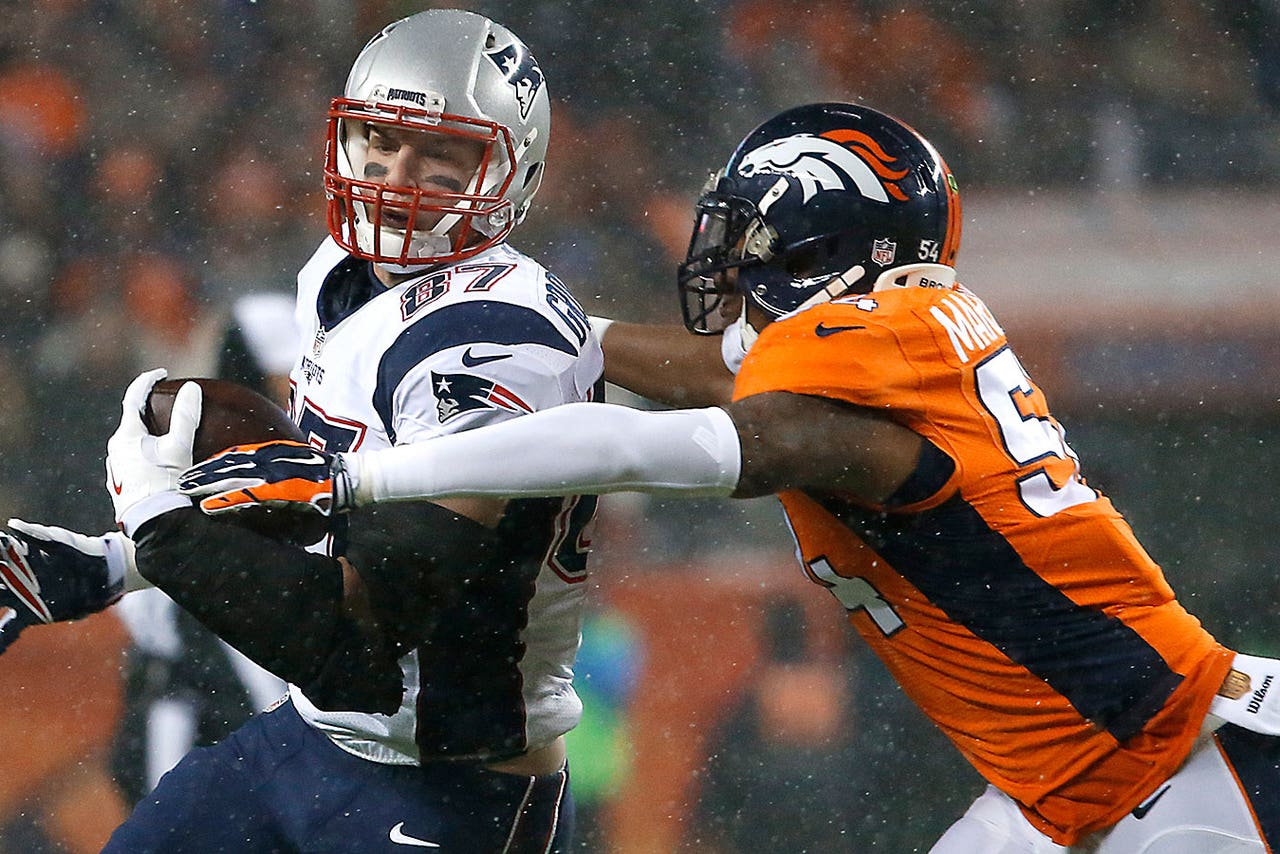 Rob Gronkowski has been flagged for offensive pass interference five times this season -- more than 30 other teams. His fifth penalty of the offensive pass interference variety came against the Denver Broncos on Sunday in what was deemed a controversial call by many.
It's been a season-long trend for Gronkowski and has led some to believe he's being targeted by the officials, given his size and athletic ability. While Gronk has said in the past that he's not going to change his style due to the flags, he does seem to believe the officials have it out for him.
Gronkowski took to Twitter to share his thoughts on the idea, simply tweeting "agree."
Although Gronk won't change the way he's playing and doesn't believe he's doing anything wrong, the flags have certainly hurt the Patriots. The one on Sunday night wiped out a first down for New England, which would've kept the drive alive late in the fourth quarter.
Part of what makes Gronkowski so great is his physicality and size, so changing his style isn't a viable option. He'll just have to be more cognizant of pushing off defenders with his monster-sized arms.
---
---