National Football League
National Football League
Garrett still thrilled about '94 Thanksgiving win
Published
Nov. 24, 2010 6:09 a.m. ET

Knocking off the reigning Super Bowl champion New Orleans Saints for his third straight win since taking over the Dallas Cowboys would be one heck of a Thanksgiving feat for Jason Garrett.
It just wouldn't be his best.
That distinction will always belong to Nov. 24, 1994, when Garrett filled in for injured starter Troy Aikman and ailing backup Rodney Peete to rally the two-time Super Bowl champion Cowboys to a 42-31 victory over Brett Favre, Reggie White and the Green Bay Packers.
''I'll never forget just how much they rallied around this guy who probably wasn't good enough, to be honest with you,'' Garrett said. ''It was a fun day.''
In his two-plus weeks as Dallas' interim coach, Garrett has refused to look back at pretty much anything. He doesn't talk about what went wrong under predecessor Wade Phillips and he rarely reveals personal anecdotes. He reluctantly made an exception this week to discuss the signature performance of his 12-year playing career.
''I'm not so sure anybody really remembers that game,'' Garrett said at first, trying to change the subject. ''Don't break out the film.''
Sorry, coach. This one is as classic as Clint ''The Mad Bomber'' Longley replacing Roger Staubach in 1974 and throwing for long, late touchdowns to rally the Cowboys past the rival Redskins, and Leon Lett sliding through the snow to bring to life what should've been a dead ball, dooming Dallas in the final seconds of the 1993 Thanksgiving game against the Miami Dolphins.
The Cowboys were 9-2 and fighting San Francisco for the best record in the NFC while also trying to become the first team to win three straight Super Bowls. Barry Switzer was in his first year after replacing Jimmy Johnson as coach, and the Triplets - future Hall of Famers Aikman, Michael Irvin and Emmitt Smith - were in their heyday.
However, as Thanksgiving 1994 approached, Aikman had a sprained knee. And Peete's right thumb was so sore he couldn't grip a football.
''The other two guys weren't able to play,'' Garrett said. ''It was down to one.''
At the time, Garrett was known as the brainy backup, the redhead from Princeton whose dad was a longtime team scout and whose resume included time in the World League and CFL. Everyone respected his insight; nobody feared his arm.
He'd started only once, going 2 of 6 for 25 yards and getting replaced by Bernie Kosar in November 1993. Garrett was 10 of 24 for his career going into the Packers game.
So when Dallas was down 17-3 late in the second quarter, the outcome seemed settled. A field goal before halftime did little to heighten the hopes of Cowboys fans.
Then came the most productive second half in franchise history. Garrett piloted a 36-point outburst that earned him a permanent spot in team lore long before he became the first former Dallas player to also coach the team.
''Today, Jason had a fairy godmother AND fairy godfather,'' offensive lineman Nate Newton said that afternoon.
Garrett finished 15 of 26 for 311 yards and two touchdowns. There was a 45-yarder that he lobbed and Alvin Harper took care of the rest, and a 35-yarder to Irvin. Garrett also had a 68-yard pass to Smith, who under other circumstances would've been the star of the game. The NFL rushing king-to-be ran for 133 yards and two touchdowns on 32 carries against a defense that hadn't allowed a 100-yard rusher all season, plus led the team in receiving with six catches and 95 yards.
''I don't think about it a lot, to be honest with you,'' Garrett said. ''But what I do think about is it was a very special day. It really was. I think probably more than anything else, it was a great reminder of the importance of team.''
Saints quarterback Drew Brees was a 15-year-old Cowboys fan growing up in Austin at the time. He remembers Garrett's performance as ''awesome.''
The memories weren't exactly flowing in the Dallas locker room this week. Many guys were asking reporters for details.
''If you just do the math on it, they probably weren't even in kindergarten, a lot of those guys,'' Garrett said.
Coaches were so impressed by Garrett's outing that they let him start again ... in 1998.
No, Garrett the quarterback wasn't a star. But he did go 6-3 as a starter, with his best performance in the game that also meant the most.
Now he's the coach and the next game is always the most important. If he thinks he can improve the chances of winning Thursday by trotting out the old game film, or telling stories about his Thanksgiving surprise, then he'll try it. And if he doesn't think so, it'll be up to the TV networks to break out the archive footage.
''I know he respects his accomplishments as a player and has a lot of memories, and who he is today is a reflection of that,'' tight end Jason Witten said. ''But he's such in-the-now that I think he'd be so happy just to get that win and for us to keep going forward.''
---
---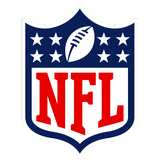 Get more from National Football League
Follow your favorites to get information about games, news and more
---