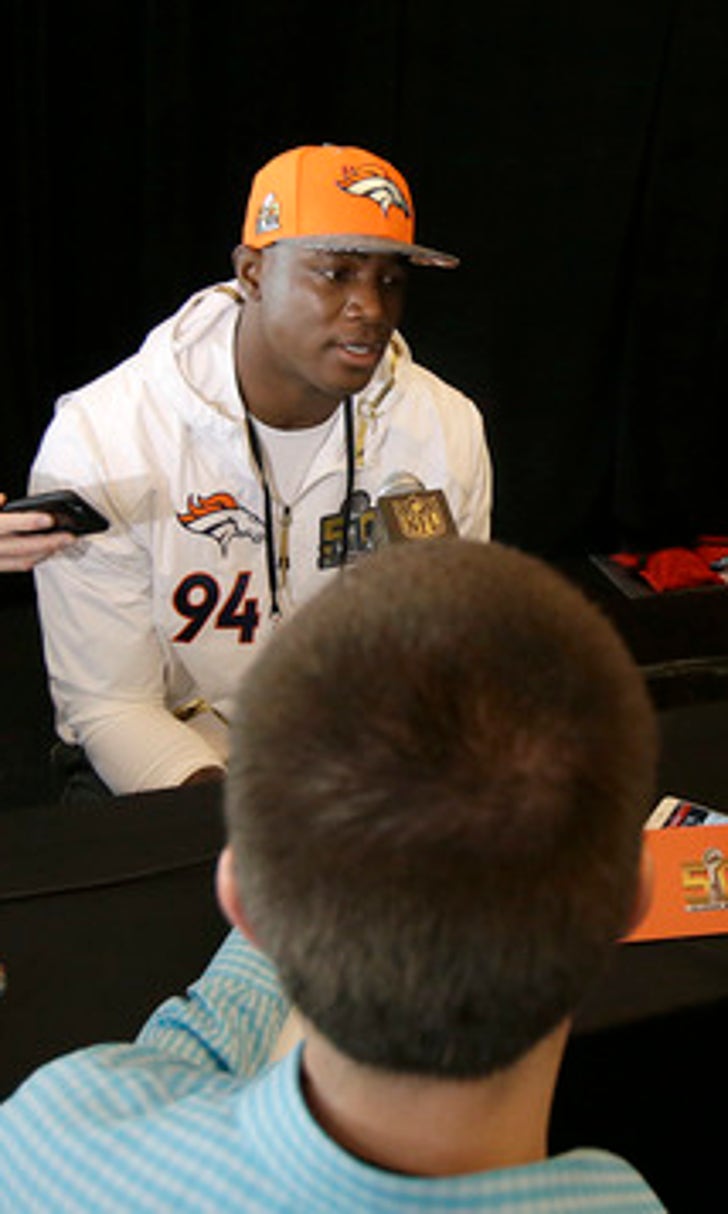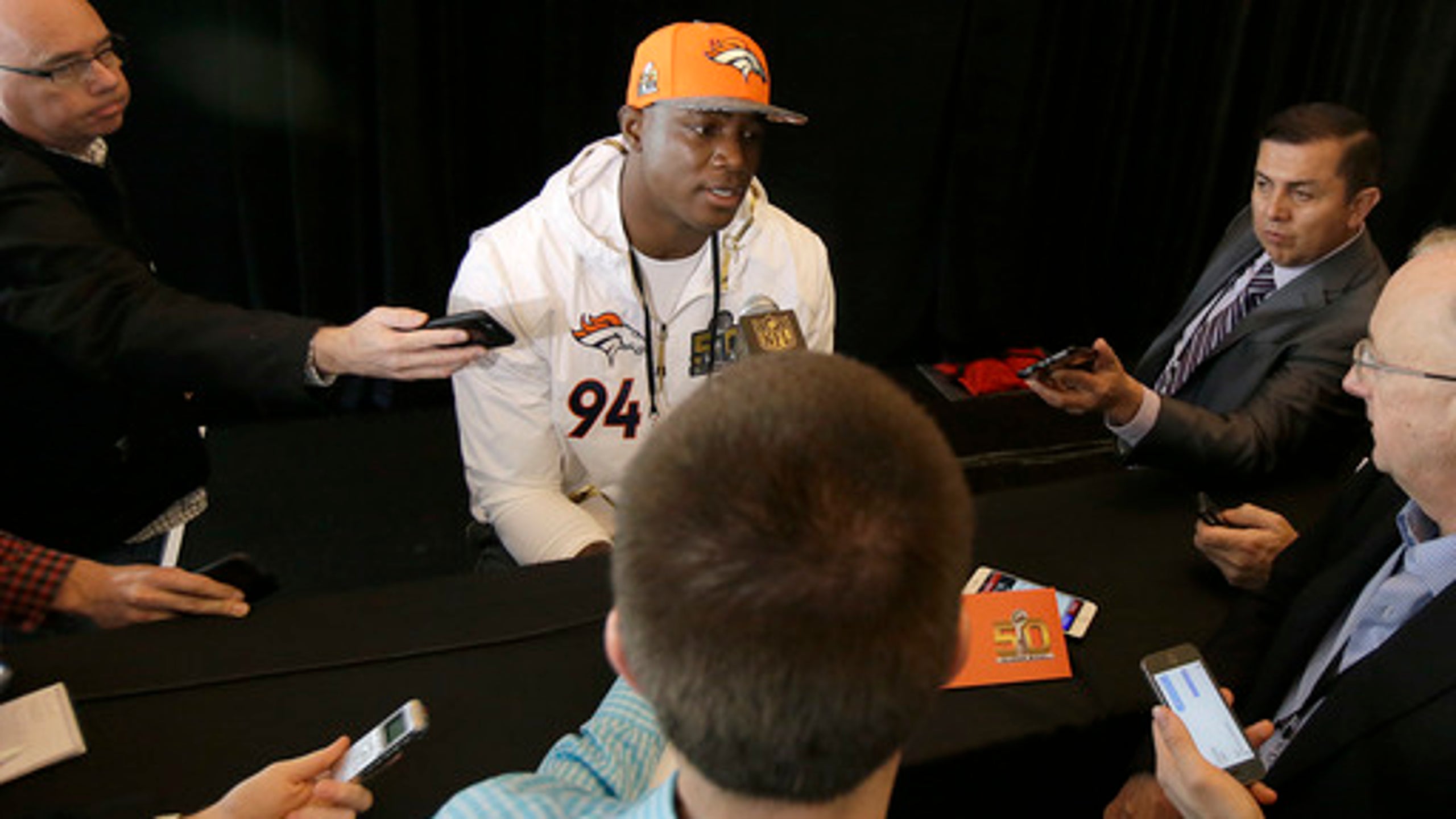 Furniture Row Racing on different track for Super Bowl
BY foxsports • February 3, 2016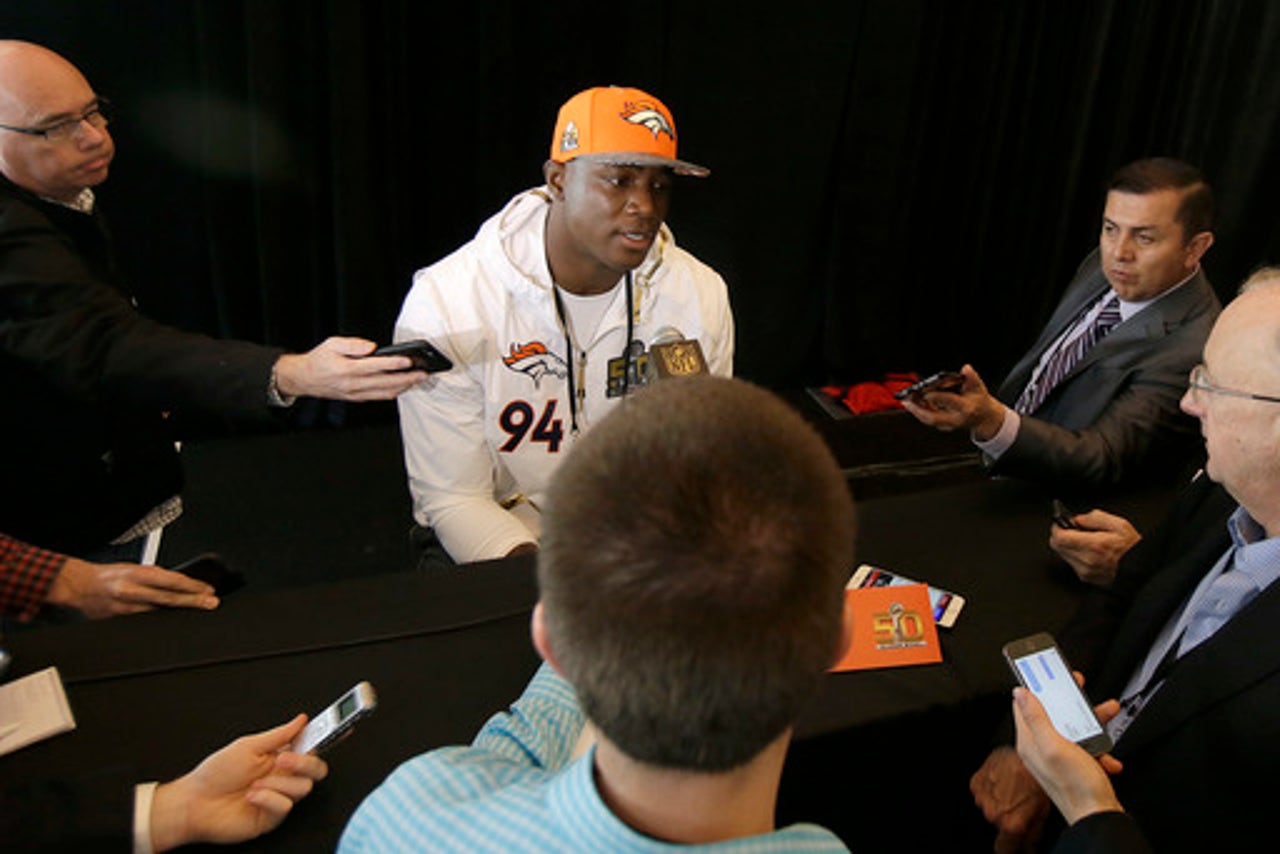 SAN FRANCISCO (AP) The Denver-based Furniture Row Racing team is in a precarious position among the teams it competes against in the NASCAR Sprint Cup Series.
While other Sprint Cup teams - the majority of them based in the Carolinas - will most likely be cheering for the Panthers in Sunday's Super Bowl, Furniture Row Racing will be rooting for its hometown Broncos.
''Denver is our town, the Broncos are our football team and the excitement level is peaking at our Furniture Row race shop for the big game,'' team president Joe Garone said.
''When we qualified for our Super Bowl - the championship four at Homestead, John Elway (Broncos executive vice president/general manager) sent a tweet wishing us good luck. It's our turn to reciprocate.
''We love Charlotte, the racing hub of NASCAR, but for a few hours on Super Bowl Sunday the NFL team from Charlotte will be our adversary,'' Garone added.
''We won't divulge names, but along with the champion Cup driver there are some other rabid Broncos fans residing in the Charlotte area.''
Reigning Sprint Cup champion Kyle Busch is also a Broncos fan and was at the AFC championship game.
FUTURE SURGERY FOR PEYTON: Peyton Manning has faced scrutiny over almost every part of his body in his 18-year career, from his surgically repaired neck to the bottom of his foot. On Wednesday, the five-time MVP shared that a doctor told him a couple of years ago that he faces a hip replacement in his future.
''I said `Doc, I didn't ask you if I was going to have a hip replacement. I didn't need to know that right here at age 37, but thanks for sharing. I look forward to that day when I am 52 and have a hip replacement,''' Manning said.
The quarterback, who missed the 2011 season after a series of spinal fusion surgeries, said he doesn't know if he faces more surgeries on his neck. Manning said he does his best to try to prevent injuries where possible with stretching and wearing a special shirt to help his posture.
''The hip part was true,'' Manning said. ''I can't remember which doctor told me that. I have seen a lot of doctors. He was nice enough to share that information with me. ... As those things come along later in life for me, I will try to handle them and try to have a good plan when those are around.''
SHUFFLING PANTHERS: Ron Rivera remembers the Chicago Bears and their Super Bowl shuffle of the 1985 season only too well.
So he is pretty happy that his Carolina Panthers didn't steal a page from his Bears with a music video.
The Bears just celebrated their 30th reunion of their big Super Bowl season of 1985 last week, and Rivera said their video came out after their quest for a perfect season ended with a regular-season loss in Miami. He said it seemed like a pretty fun idea at the time, especially since the Bears did the video for charity.
''But if our guys want to do something like that, I'd be concerned about it,'' Rivera said. ''The thing about it is you really do try to eliminate the distractions. Things only become a distraction when people talk about it in a certain fashion, so what we've tried to do is embrace situations and circumstances and make them ours.''
Rivera said moving on eliminates something from becoming an issue or distraction.
''That's our intention, that's our attitude,'' Rivera said. ''We're going to stick true to who we are.''
STILL AN EXPENSIVE SEAT: As game day gets closer, ticket prices for the Super Bowl on the secondary market are dropping.
The average ticket price sold on StubHub is down from $5,037 on Tuesday to $4,936 on Wednesday. The cheapest ticket available for the game at Levi's Stadium has fallen from $3,090 to $2,805.
Prices are higher than the past two years. The average ticket to last year's game in Arizona between New England and Seattle went for $4,222, with prices the previous year for the game in New Jersey between Denver and Seattle going for $2,516.
More than a quarter of the tickets sold for this year's game, 27 percent, have been to buyers from California. Fans from the states of the two teams are next up with 10 percent of ticket buyers from North Carolina and 9 percent from Colorado.
GETTING THE WORD OUT: A national group that works to prevent domestic and sexual violence is using some stealth marketing to draw attention to their new (hash)BeAModelMan campaign while the NFL is in San Francisco.
Futures Without Violence says it is working with filmmaker Jennifer Siebel Newsom to use a projector to display messages on the sides of buildings at night, including a hotel the league has been using for its own branding.
The messages include the phrase, ''Treat women and girls with respect,'' and a quotation from Pro Football Hall of Famer Terry Bradshaw speaking out against domestic violence.
Futures Without Violence has been critical of the NFL's handling of domestic violence cases involving players.
Online: www.beamodelman.org
---
AP Pro Football Writers Arnie Stapleton, Teresa M. Walker, Howard Fendrich and AP Sports Writer Josh Dubow and contributed.
---
AP NFL website: www.pro32.ap.org and www.twitter.com/AP-NFL
---
---