National Football League
National Football League
Female ref Conti still chases NFL dream
Published
Sep. 5, 2011 1:00 a.m. ET

The woman stands with the guys, clad like them in white and black, her ponytail still falling down her back. She'll tuck that in later.
Outside this cramped locker room, two football teams gear up for battle. Fans file into the Division I football stadium ready to start the season. A 100-degree day beats down on a scorching Momentum 51 artificial turf that will bake the officiating crew starting in 59 minutes and 13 seconds.
But first, on what could be a monumental early step in Catherine "Cat" Conti's attempt to become the first woman referee in the NFL, the inevitable has to happen. Someone has to see the woman instead of the referee, to stop stock-still at a female with the gall to insert herself in a man's game, and blurt out his feelings on the matter.
"Hi, I'm Bill," the local man says, stopping the second he sees it. "I ain't never seen a female official before."
The room stops, awkwardness suddenly there, but Conti just smiles. She has been here before, many times. As a high-school referee. As a junior-college referee. At training camps and other meetings for football officials. This might be her first game as a full-time member of a Division I roster, one of two in the nation, but she's still a woman. And that means this stuff still happens.
"Hi," she says politely. "Nice to meet you."
Then it's go time, the seven officials jogging out together, followed by the cluster of local guys who make up the chain crew. But first one of the officials, a guy who has spent the day preparing for this Sept. 1 game along with Conti, slows down.
"'I ain't never seen a female ref before?'" he says. "(Jeez)! How (freaking) redneck was that!"
He shakes his head in disgust and heads off to the game.
Welcome to Catherine Conti's life, where football, gender politics and big dreams — the kind that start in small places like Nacogdoches and might just end in some NFL stadium — all stir together on football field after football field.
---
There's so much folks don't know about the crews that officiate their favorite football games, one of the key ones being this: Few officials ever break even financially.
Unless you're an NFL referee — and not necessarily even then — the life of a full-time official must be wedged between a full-time job, little financial incentive and the stress of trying to ensure 100 percent focus on 100 percent of the plays you're called on to assess in a split second.
That's why, early on the morning of the game between host Stephen F. Austin and McMurry, Conti and her fellow officials meet in a small conference room at the Super 8 Hotel.
For hours they cram over every possible scenario, talking out every possible outcome. In the corner of the room sits Walt Anderson, an NFL official and the supervisor of officiating for the Big 12.
If his presence isn't pressure enough — and given his power to move you up or down, it is — there's also this: This is Conti's first game as a full-time member of a Division I conference. For the first time in her life she's on the roster of the CFO West, a slate of officials for the Big 12, Mountain West and Southland conferences.
You start at the bottom. If you're good enough, you work your way up. If you're not, you might just work your way out. It's Conti's first day.
"The road is up," says Matt Stellges, who's officiating the game along with Conti and five others. "Up or out. And the Big 12 feeds to the NFL."
That, as much as anything, is why Conti is here. For her, like the others in this room, it's the adrenaline and the love of officiating games mixed with the drive to get to the big leagues that makes it a no-brainer to give weekends and thousands of dollars a year to wear the stripes.
Conti, a 35-year-old who lives in Thousand Oaks, Calif., flew in from Los Angeles. Another official, from Phoenix. Others drove in from across Texas. The pay for the day rarely matches the cost of travel, food and accommodations, and everyone's resigned themselves to that. They'd tell you dreams aren't about dollars, they're about determination — especially when you're an official trying to battle your way from some small Texas town to the big time.
"This is my dream," Conti says. "I love it. I absolutely love it."
The day goes on, and there is lunch, meetings, drives to the stadium — all of it infused with a flow of X's-and-O's officiating conversation that would make a football expert's head spin.
In one of the final meetings, not long before the game is scheduled to start, Conti sits on the bench and rocks back and forth. It's a little while before one local is going to tell her how shocked he is she's a woman, a little while before, just after that, another adds, sarcastically, "Well, they think she's so important they assigned her her own cop."
Conti stands and stretches. Outside, yes, her personal security detail waits. The clock ticks toward game time. She will, as they always are, be evaluated on every single play. And by Anderson, the Big 12 supervisor who calls it like he sees it. And by another well-known official who's in the press box. The pressure is mounting. Her dream's journey is a long one, but it starts now, here, officially, in the Texas heat and in the pressure cooker she's chosen to walk into.
"I almost threw up in there. Twice," she acknowledges. "But I have to remember it's football. The same-sized field the NFL plays on. The same-sized field college plays on. The same-sized field high school plays on it."
She nods. Yep. Just another football game.
---
Brutal. That's what this game is to have to officiate. Simply brutal.
By the time it's over, Stephen F. Austin will beat McMurry, an overmatched school transitioning to Division II, 82-6. The heat is stifling, waves of it rising without pause from the turf. The home team runs a wild spread offense, and so the clock seems stuck in time. The first half alone takes more than 2-1/2 hours.
Conti, at line judge, throws her fair share of flags, including a delay of game for sideline interference when players keep getting in her way as she tries to run up and down the line. After that, her way is as wide and clear as the Texas sky above her.
Even the score lends itself to tricky calls and rising tempers: 25-0 with 6:24 left in the first quarter, 47-6 with 6:08 left in the first half, 53-6 at halftime.
It's difficult to tell how well she's doing, hard to assess something so tricky as a line judge's performance without the benefit of replay and video.
At about this time, a local man named T.R. Dugger sidles up. He's got a gun on his hip and a drawl that tells you that you are, indeed, in the heart of Texas. He asks about the gal out there and what her story is.
She's a woman trying to break into a man's game. A gal looking to work her way to the NFL. A survivor, a charmer, a put-in-the-hours official who wants to be the best and who believes she's got the stuff to go all the way.
Dugger, who does security for Stephen F. Austin and is a campus police officer, nods. Whatever you're expecting him to say — whatever echo of what came from the locker room earlier — does not come.
"She's good," he drawls, watching as she sprints down the sideline. "Great technique. She's as good as those guys. I've been here 12 years, and (shoot), I've seen my share of referees who are pure (crap). Not her. She's talented."
Turns out Dugger used to officiate himself. The more he watches, the more he nods his approval. She's an official with a real shot to move up a good long ways, he decides. A real shot indeed.
When it's over, and the game mercifully draws to an end, Conti and her crew jog off the field. They're covered in sweat, exhausted, elated. Asked how she thinks he did, she smiles. "Good. Really good."
She must have. Because as she tries to make her way back to the locker room, Bill, the guy who earlier was shocked she was a woman, seeks her out of the mass of men. He makes a beeline straight for her.
"Good game!" he shouts over the din, slapping her respectfully on the shoulder.
Then the man turns and goes.
"Thank you!" Conti returns, never knowing how big that compliment is.
She doesn't need to know. She already knows the most important thing there is to know in this businesses. That there's only one way to go: up or out.
You can follow Bill Reiter on Twitter or email him at foxsportsreiter@gmail.com.
---
---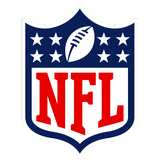 Get more from National Football League
Follow your favorites to get information about games, news and more
---