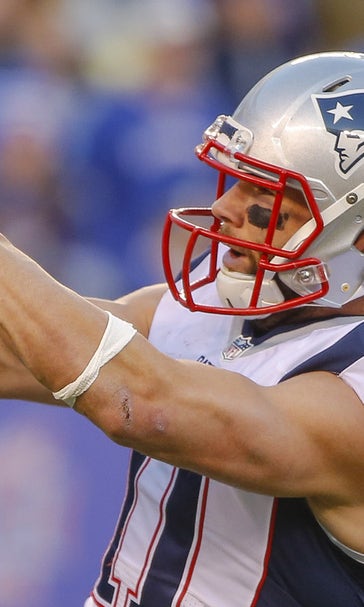 Eight injured players who will impact NFL's divisional round
BY foxsports • January 13, 2016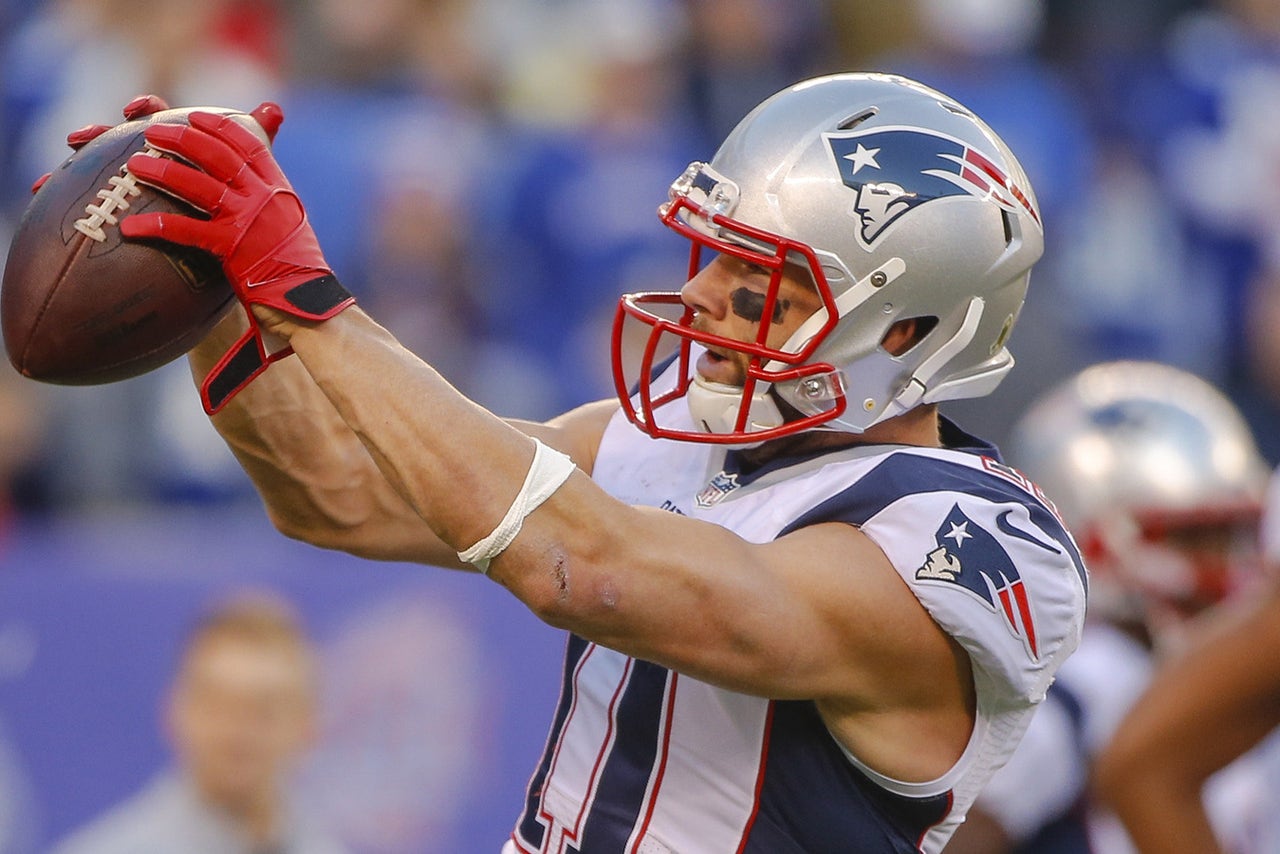 By Mike Batista
The fortunes of most of the teams in this weekend's NFL divisional playoffs hinge on the health of certain players.
The availability and effectiveness of these eight players could make or break their teams' Super Bowl hopes.
It's not a coincidence that the Patriots' 2015 season lost a little, um, air pressure when Julian Edelman broke his foot in Week 10 against the Giants.
The Patriots barely won that game 27-26 and are 3-4 since then. Edelman caught 61 passes in the nine games in which he appeared and provided an intermediate-range target for Tom Brady that replicated a rushing attack that keeps the Patriots defense off the field.
Edelman told ESPN.com that he plans to go "full throttle" Saturday against the Chiefs. Edelman will have to contribute because against a team that's won 11 straight, the Patriots need to look like the team that dominated in the first half of the regular season and not the team that staggered in the second half of the season.
A torn ACL was feared when Jeremy Maclin left Saturday's wild-card game at Houston, but according to The Kansas City Star Maclin suffered a mild high-ankle sprain and didn't practice Tuesday.
Maclin caught 88 passes for 1,088 yards and eight touchdowns this season, leading the Chiefs in all three categories.
Tight end Travis Kelce, with 72 receptions, was the only other Chief who caught more than 35 passes. If Maclin sits out, the Patriots can blanket Kelce and challenge Albert Wilson and Chris Conley to beat them through the air.
Maclin doesn't get the extra day to heal because the Chiefs play at New England Saturday. While a high-ankle sprain is better news than a torn ACL, it still seems like a tough injury for a wide receiver to play through.
The Packers return to Arizona Saturday night, where Aaron Rodgers was sacked eight times in Week 16.
Left tackle David Bakhtiari missed that game and the two games since, including the Packers' 35-18 wild-card win at Washington on Sunday. Rodgers was sacked five times at Minnesota in Week 17. He was sacked just once against the Redskins, but that one sack was a costly one because it gave the Redskins a safety and backup left tackle J.C. Tretter was at fault.
Bakhtiari was set to practice Wednesday, according to Packers.com.  Better protection could help Rodgers ride the momentum of Sunday's win over the Redskins.
Marshawn Lynch was a surprise scratch from Sunday's wild-card game at Minnesota, and the Seahawks escaped with a 10-9 win when Blair Walsh missed a 27-yard field goal with 26 seconds left.
The Seahawks ran the ball 28 times for 97 yards. Christine Michael gained 70 of those yards on 21 carries.
Lynch has sat out since Week 11 with an abdominal injury. The Seahawks have gone 7-1 in those games, including Sunday's playoff win at Minnesota.
A big reason for their late-season surge has been the combination of Russell Wilson and Doug Baldwin. Wilson has thrown 24 touchdown passes and two interceptions with Lynch out, and Baldwin has caught half of those touchdown passes.
The Seahawks have reached the playoffs without Lynch, but can they get to the Super Bowl without him? Beast Mode averages 4.9 yards per carry in the postseason, and he would provide a lift at top-seeded Carolina Sunday.
Jonathan Stewart
The Panthers could afford to be cautious with Jonathan Stewart after the running back sprained his foot against the Falcons in Week 14.
Stewart was eighth in the league with 989 rushing yards in the 13 games he played. He ran for 78 yards on 20 carries and scored season-high two touchdowns in the Panthers' 27-23 win at Seattle in Week 6.  As expected, Stewart returned to practice Wednesday.
RB Jonathan Stewart, WR Ted Ginn, S Kurt Coleman all out at practice with helmets on. As Rivera anticipated, they're back in action.

— Max Henson (@PanthersMax) January 13, 2016
The Panthers would be dangerously thin at running back without Stewart because backup Fozzy Whittaker could miss Sunday's game against the Seahawks with a high-ankle sprain according to CBSSports.com.
Ted Ginn
While the Panthers do have MVP candidate Cam Newton, they need all hands on deck against a Seahawks defense that ranked second behind the Broncos in both overall defense and passing defense and also led the league against the run.
Ted Ginn was second on the team behind Greg Olsen with 44 receptions. He led the team in touchdowns (10) and yards per reception 16.6. Six of Ginn's touchdowns came in a three-game stretch from weeks 13 to 15.
Ginn missed the regular-season finale with a knee injury, but is expectedback for Sunday's game.
The Ben Roethlisberger Shoulder Watch is on in Pittsburgh.
The Steelers quarterback revealed Tuesday that he has torn ligaments in his shoulder. He was injured in Saturday's AFC wild-card game at Cincinnati after landing on his right shoulder when he was sacked by Vontaze Burfict.
A diagram of the injuries he's played through would probably make Roethlisberger look like the guy on the Operation board game table. He'll do all he can to give it a go Sunday in Denver despite his damaged shoulder, but he still hasn't thrown since Saturday's game.
There's also the possibility that Roethlisberger could be limited in the throws he can make even if he does play. That wouldn't be a good thing against a Broncos defense that ranked first in the NFL in overall defense and passing defense.
Antonio Brown remains in the NFL's concussion protocol after absorbing a hit from Bengals linebacker Vontaze Burfict late in Saturday's wild-card game.
Brown didn't speak to reporters Wednesday, according to the Pittsburgh Post-Gazette.
The Steelers have learned how to win games without Ben Roethlisberger and Le'Veon Bell, but Brown hasn't missed a game since 2012.
Since Richard Sherman held him to six receptions in Week 12, Brown has caught at least seven passes in every game. That includes 18 catches, two for touchdowns, in the Steelers' 34-27 win over the Broncos in Week 15.
The Broncos' secondary will be healthier this time around. Starting safeties T.J. Ward and Darian Stewart sat out that game at Pittsburgh but both are expected to play Sunday.
If the Steelers are without Brown, Martavis Bryant theoretically would become the Steelers' No. 1 receiver. Bryant has shown game-breaking ability, but the league's top-ranked passing defense can put him in a bubble if Brown sits out.
More from The Sports Daily:
---
---