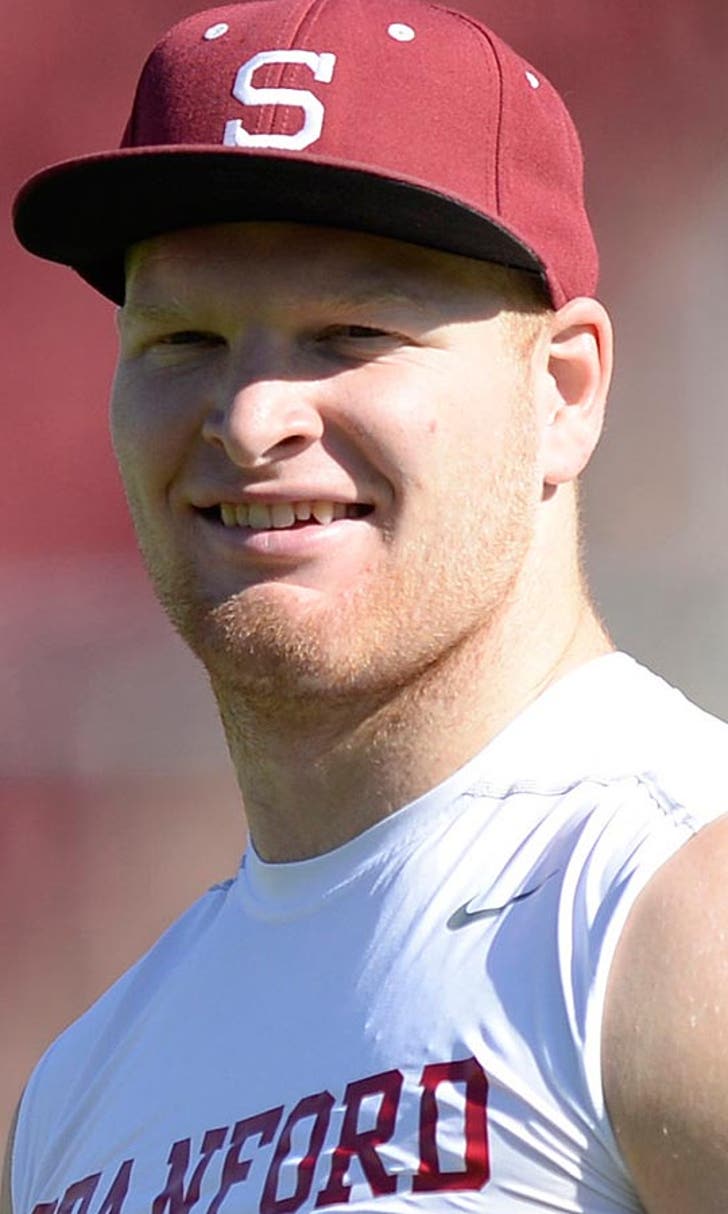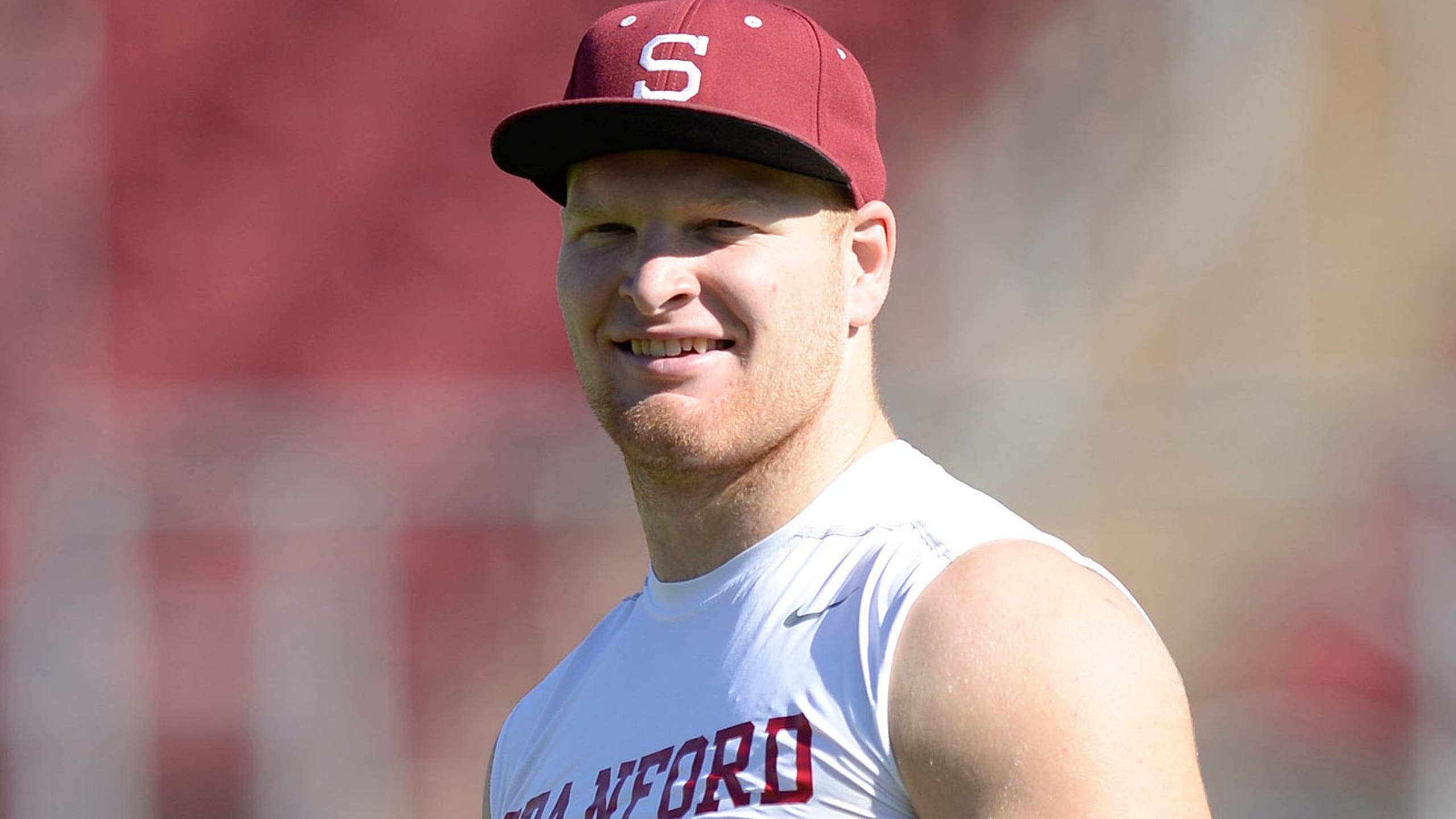 Draft Diary: Stanford LB Trent Murphy's path to NFL (Part II)
BY foxsports • March 3, 2014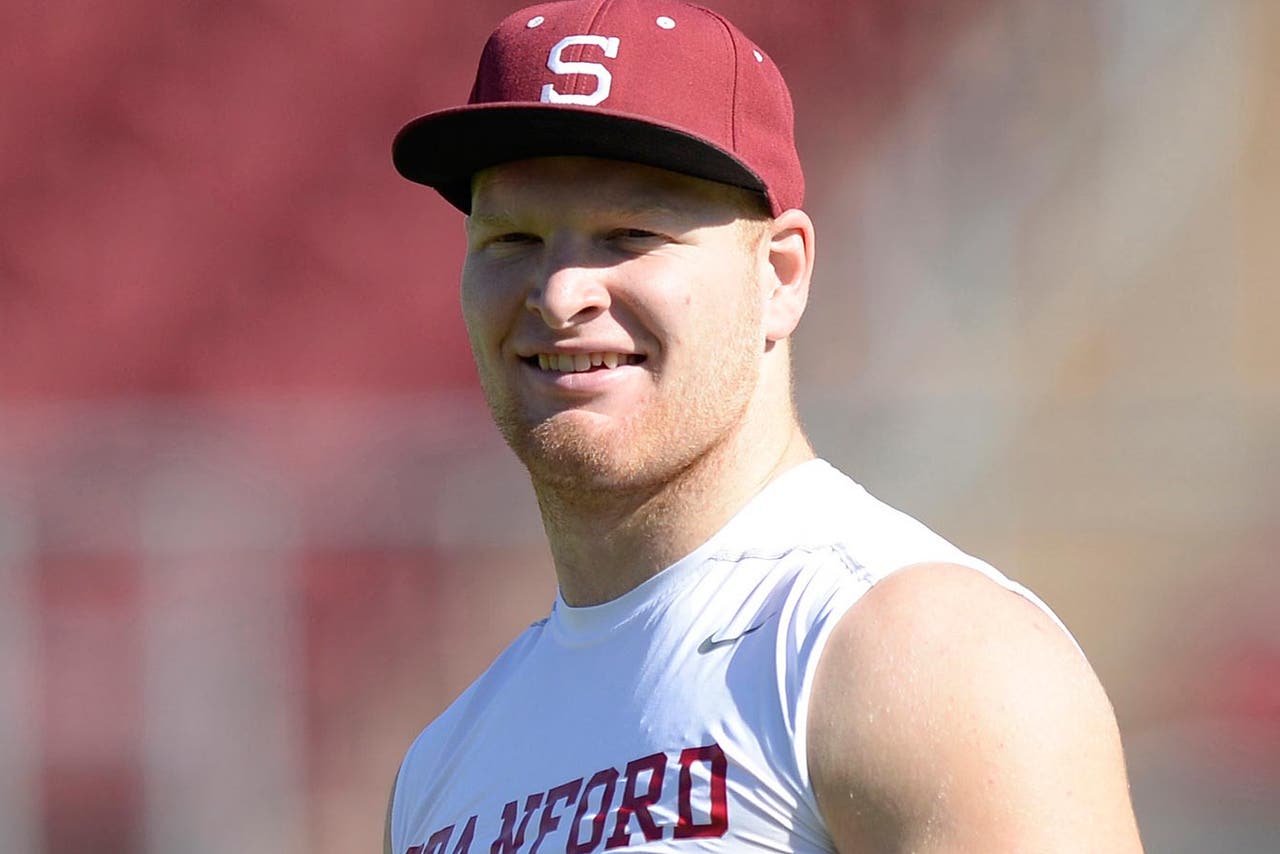 Trent Murphy, who played at Stanford, is projected as one of the top linebackers in the 2014 NFL Draft. Murphy will take you through the process of training for the NFL Combine, his pro day in Palo Alto, Calif., and the anticipation for draft day. (PART I)
PALO ALTO, Calif. — Now that I'm finished with the NFL Combine, I've had some time to reflect on the time I spent there. I'm back at Stanford, staying at my house off-campus with a few of my former teammates. It's great being back here. I feel like I've been reunited with my family.
Before getting to Indianapolis, I had the goal of breaking down each meeting, drill and examination into a small task and dominating it. I can say with confidence that I dominated more things that I didn't. There's so much more that goes into the Combine than what people see. A lot of people think the annual event is the best players come to a centralized location to work out, but it's anything but that. There are three other days that aren't televised, which include countless meetings with teams, medical examinations, psychological tests and more. All I could control was my effort and my attitude, and I feel good about the work I did there.
The first day is when players register, do hospital pre-exams, X-rays, orientations and interviews. This is the day when I started the MRIs and met with doctors to go over my medical history. I knew by talking to players, coaches and people who have gone through it before that the NFL Combine is a long, grueling process. You get only three or four hours of sleep every night. A lot of players have a tough time keeping a positive attitude because they're sleep-deprived and fatigued. It's a lot of "hurry up and wait." I knew this going in, but I was convinced I'd dominate every task I could.
When I first got there, the first person I saw was a scout. He greeted me along with a couple of other players. I shook his hand as hard as I could and said my name proudly. I was joking with a player from IMG as we were walking away like, "Good job, man. We just killed it. We dominated meeting that scout." We started laughing, but that was the beginning to the type of mentality that I was going to have for the entire time I was there. The coaches could tell the optimistic mindset I have, and I think it rubbed off on a few of the players, too. It was a great experience for me, and I was having a blast the whole time.
We had an orientation where they told us the NFL is all about what incoming rookies can do for the league now. It's nothing that I hadn't heard before; it's important that the league prepares all of its incoming players. The overriding message is, if you can't be an immediate impact, then the NFL is not the place for you. It's almost a motivational talk, but almost used as a scare tactic, too.
After that we went to non-formal interviews. People call it speed dating. It's a large room and you check in at the front desk. You walk in and there are a lot of moving parts. Every team has a table, and different scouts are running around trying to see which players are present. You keep circulating and then you get jerked aside to talk to a team. It's almost like musical chairs, except there isn't any music. You don't know whom you're meeting with until someone approaches you, shakes your hand and asks you to come meet with their team.
Once you sit down, they can ask anything. A lot of teams ask about your background, have you fill out a questionnaire and give you some football-specific questions. Other teams will try other ways to get to know you as a player. I remember one scout asked how many different things I can do with a brick in under a minute. He pulled out his stopwatch and timed me. It's supposed to be a high-pressure, random situation to see how you think on your feet. When he hit the clock, I did the best I could, rattling off things as fast as I could. "You can use it as a weapon," I said. "You can use it as a paperweight, hunt with it; if you were in the movie 'Dodgeball,' they would teach you how to dodge it, build a house with it, lay a foundation, lay down pavement." I felt pretty good about my answer.
It's critical to be in the right mindset, otherwise you'll get left behind. Once you're done with an interview, you need to be geared up and ready to go for the next one. I was ready to think on my feet and be ready. Some guys who were tired and not ready for it actually got kicked out of their interviews because they weren't interested. The teams would say, "Now we know what type of character, mentality you have when you're fatigued or have three hours of sleep the night before."
The session ended around midnight, but I didn't get back to my room because I met with more teams. I finally got to bed at 1 a.m. and had to wake up the next morning at 4 a.m. to take a drug test.
A bunch of guys had the idea to beat the rush and get there early, so I did the same. Unfortunately everyone had similar ideas. We waited for an hour and a half, but fortunately I was with good people including my former Stanford teammate Shayne Skov. There was 30 minutes of down time, but that was just another opportunity to go to sleep and not wake up. In fact, one player went to take a nap, slept through his alarm and was late. That wasn't a good look for him. Next we had to get measured, so you walk out on the stage and they measure you. I'm proud to say that I kept my title from the Senior Bowl as having the biggest hands at the Combine (11 1/8).
People consider the second day the hardest. You have to go through different rooms where there are three to four teams who poke and prod. They bend your elbows and joints and ask if stuff hurts. They're not afraid to pull on things to see if everything is OK. You basically go through that over and over again. I went to six different rooms and did the same thing with different doctors, and then they gather their notes to see if they missed anything. It's a long day. It takes at least six hours to do that. That was one of the times when I made sure my mindset was over-the-top positive.
Anytime someone was complaining about being tired or not feeling good, I'd try to playfully remind them how lucky we are to have this opportunity. There are Navy Seals who don't get nearly enough rest for a month and a half and have to perform at a high level. We shouldn't be any different.
Another event that stood out to me was the Wonderlic test. I was excited for it because Princeton defensive tackle Caraun Reid and I had discussed that we would compete to see who had the better score. It was the Battle of the Brains: Stanford vs. Princeton. During our time at IMG, we took a couple of mock Wonderlics, and they gave us strategy on how to take it. I felt comfortable taking the test. I knew it was 12 minutes and 50 questions. I knew I had 15 seconds a question, so it's important to not get held up on any in particular. While I saw a lot of guys in the room struggle with it -- some said they only got to question 20 -- I know I definitely dominated it in respect to a majority of the room. Unfortunately they don't release the scores, so we're not sure who won the Battle of the Brains, but I'm confident I did as well as I could.
Being inside LucasOil Field to do our positional drills was surreal. I've been watching the NFL Combine on television for a long time, and it was awesome to be a part of it.
I'm happy about what I accomplished in Indianapolis. Now I'm gearing up for my pro day at Stanford on March 20.
---
---