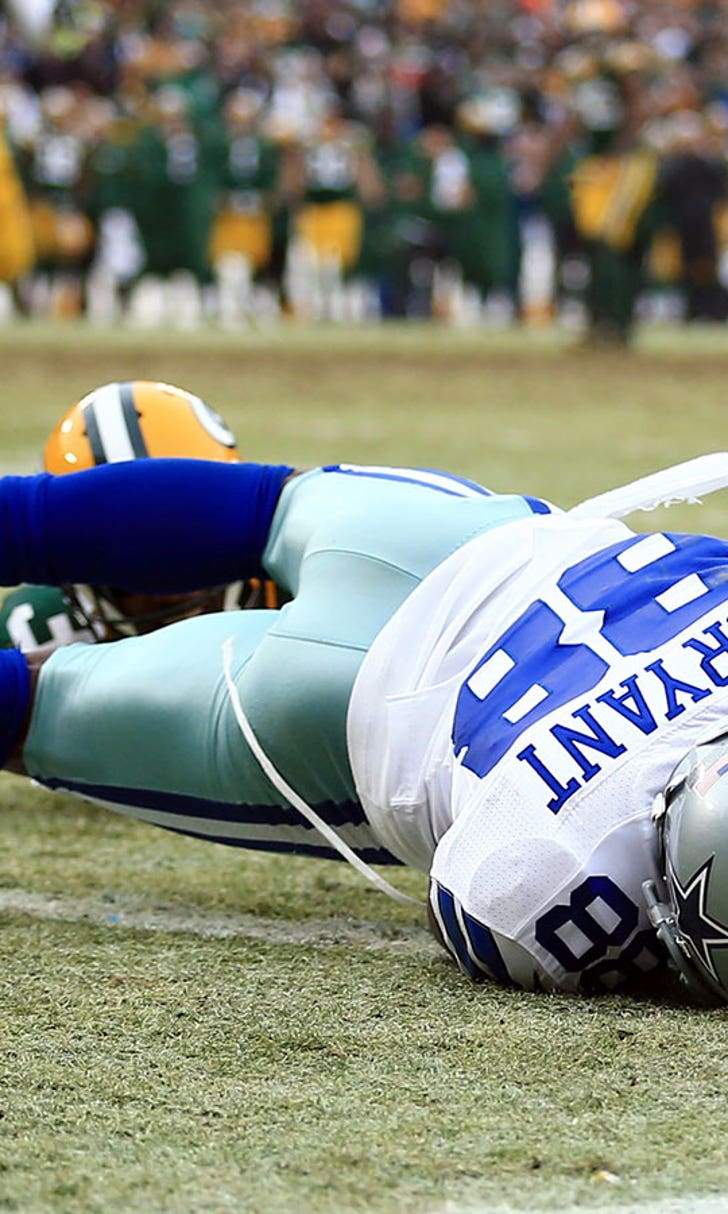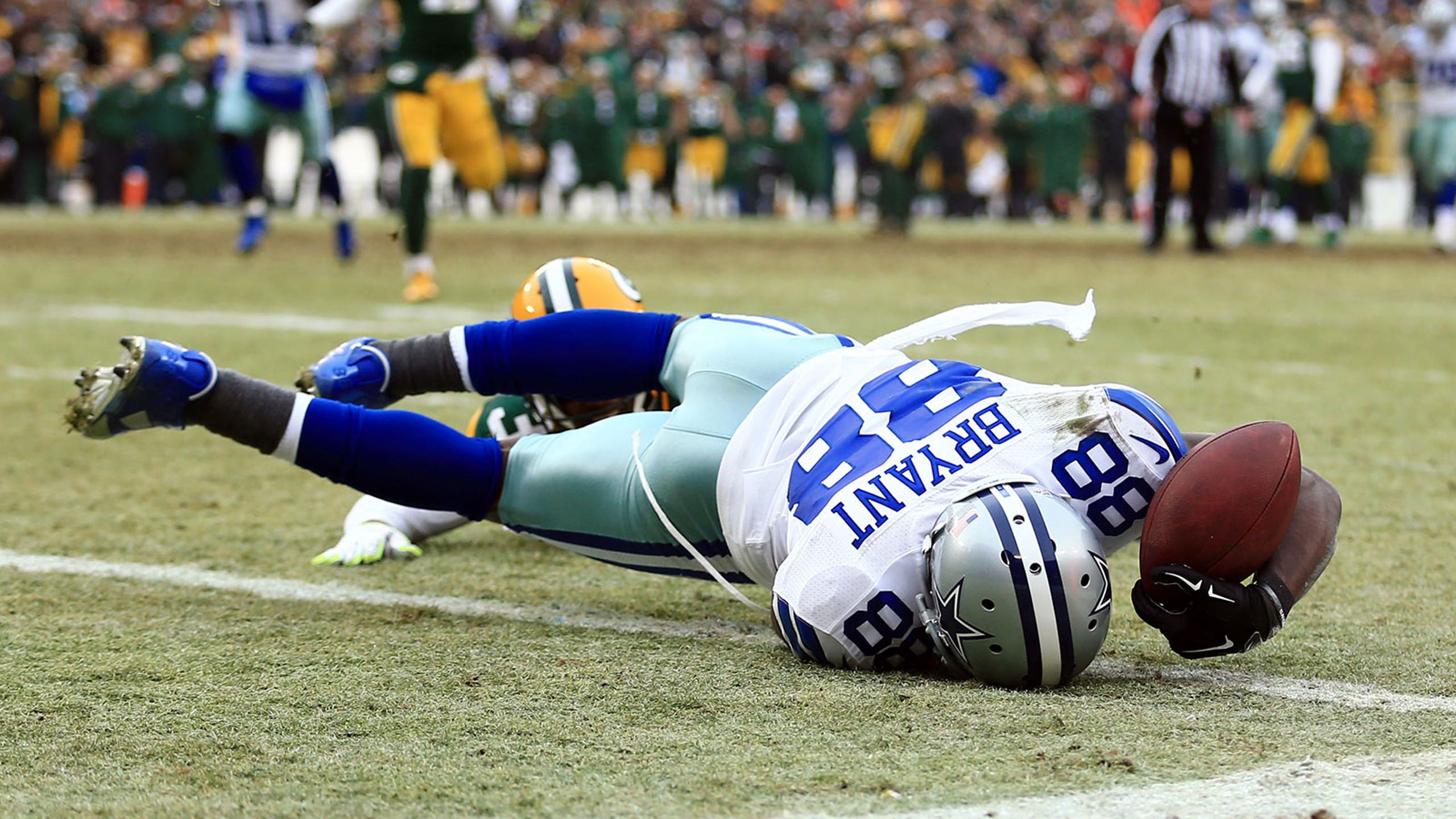 Dez Bryant's crazy, controversial no-catch happened one year ago today
BY James Parziale • January 11, 2016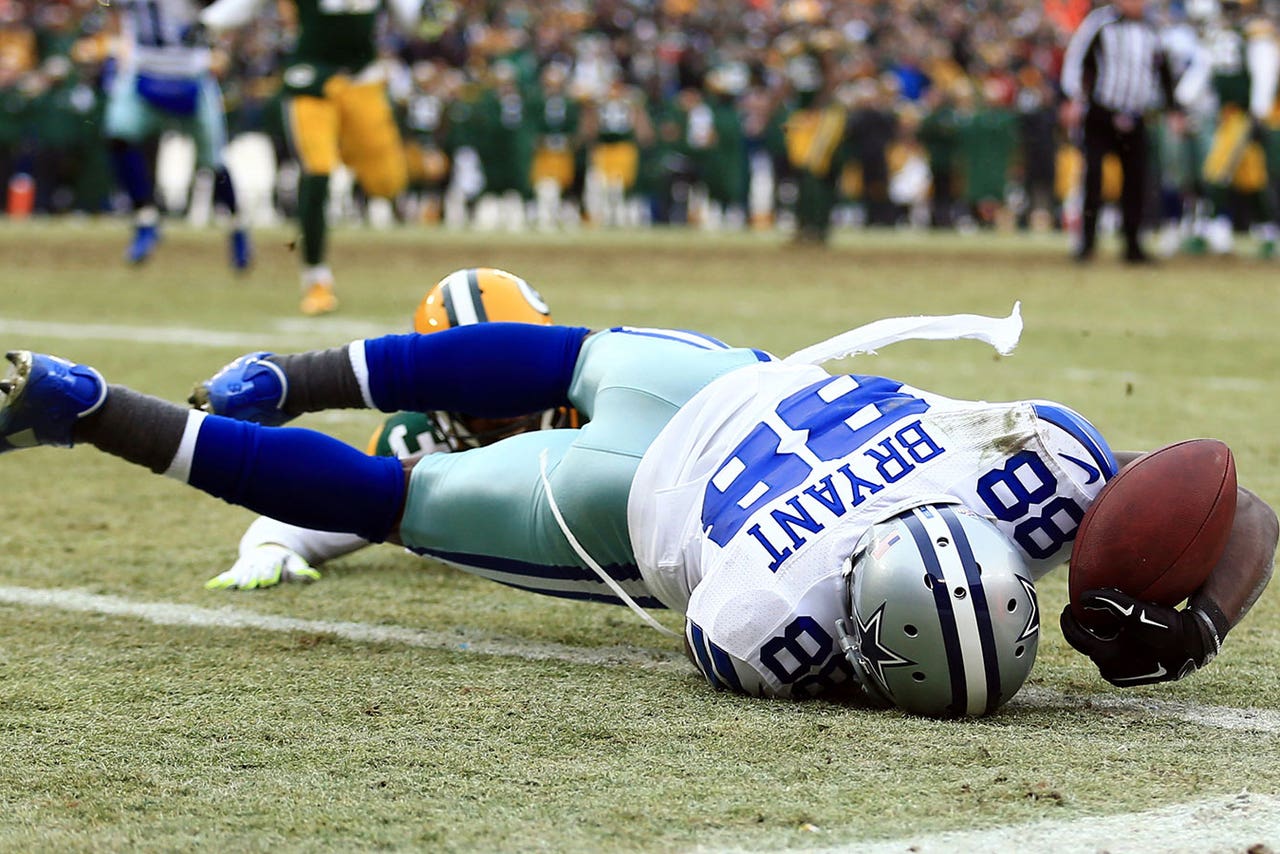 Holy moly! Can you believe it's be an entire year since this happened?
That's right. It was Jan. 11, 2015, when Dez Bryant went up for what looked like a game-changing catch in the fourth quarter of the Cowboys' divisional-round playoff game against the Green Bay Packers at Lambeau Field, only to have it ruled incomplete on review.
It was a fourth-and-2 play with less than five minutes to go and the Cowboys trailing 26-21. Had the catch counted, Dallas would've had a first-and-goal inside the 1-yard line. Instead, Green Bay took over on downs and salted away the remaining time to hang on for the win.
The call ignited an entire offseason of debate about the league's catch rules and probably changed the result of a playoff game between two of the league's most popular franchises.
Sorry for the reminder, Cowboys fans, but at least you have the No. 4 pick in the draft to look forward to in April. The non-catch heard 'round the world bounced Dallas out of the playoffs, and it hasn't quite been the same since.
Plus, after such a high-profile play, you would think the NFL might have gotten its act together when it comes to the catch rules. Well, guess again.
Here are a few off the top of our head from this season: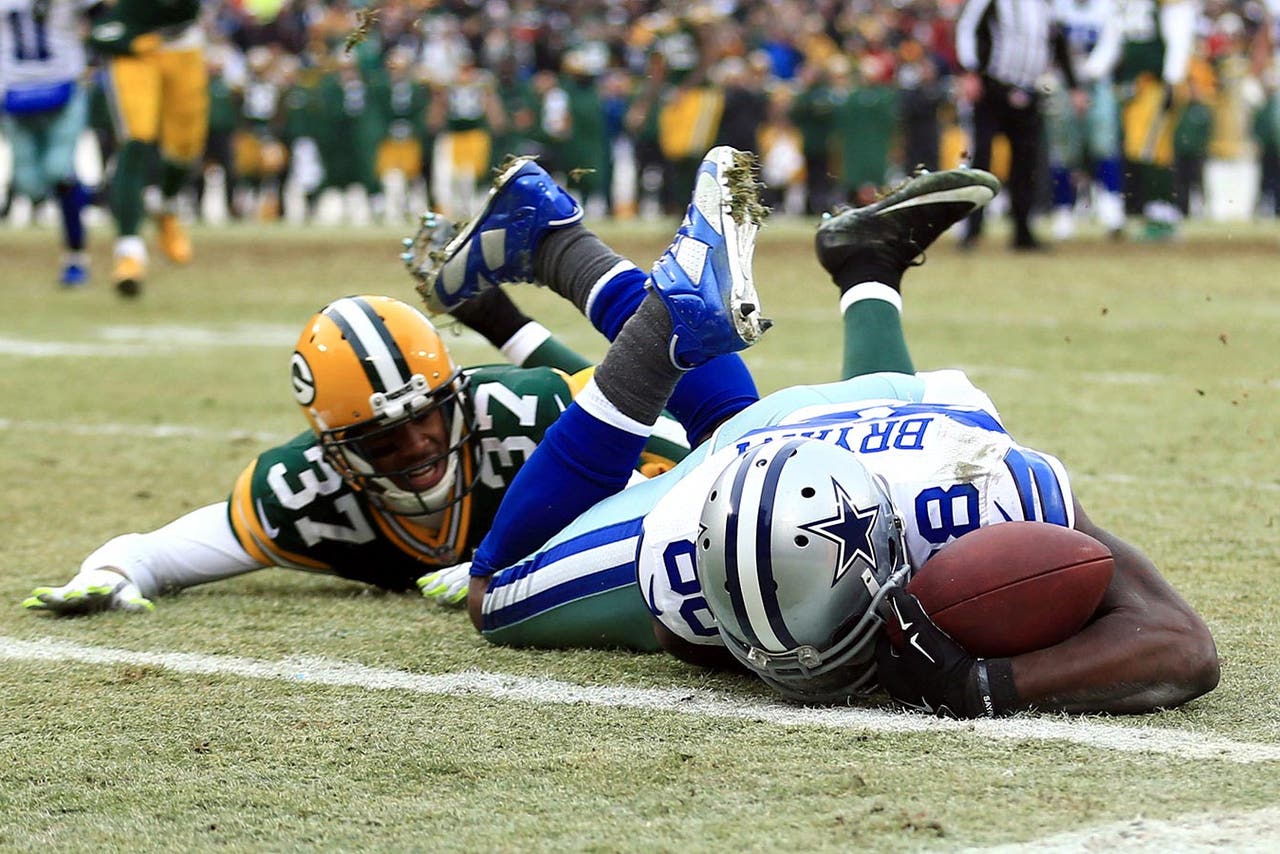 Here's another angle. The Cowboys lost to the Packers and spun out to a 4-12 season this year.

-- Odell Beckham Jr. against the Patriots.
-- Golden Tate's doozy against the Bears. 
-- And yes, even Dez again!
All this after the NFL revisited the rule in the offseason in an attempt to fix the issue Bryant's catch raised a year ago. 
Maybe the league should take up Bryant on his offer to help it fix this issue, after all.
---
---