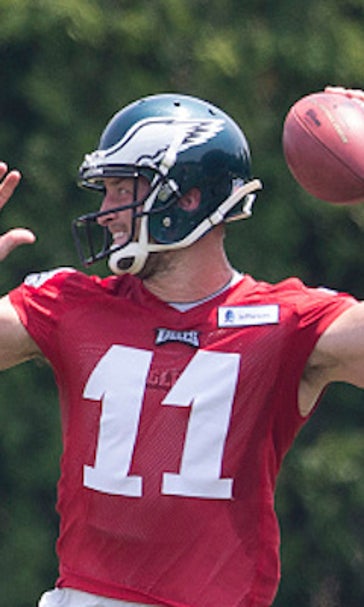 Chip Kelly: Tim Tebow is a quarterback
May 29, 2015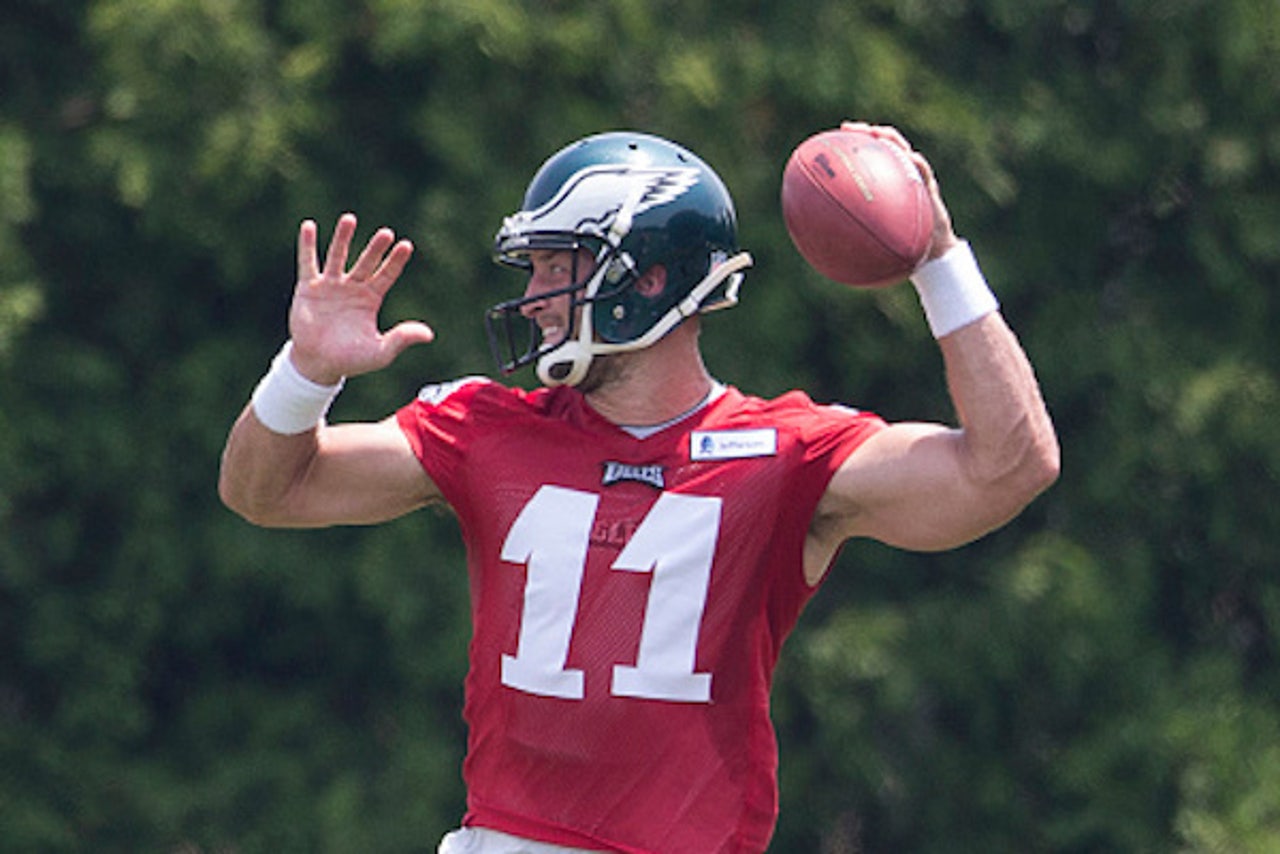 By Steve DelVecchio
If Tim Tebow somehow makes the Philadelphia Eagles' roster out of training camp, it will be as a quarterback and no other position.
At least, that's what Chip Kelly wants us to believe.
"He's a quarterback," Kelly told reporters Thursday, per NFL.com's Marc Sessler. "That's how we're looking at Timmy. We're not looking at him at any other position."
There has been some chatter that Kelly envisions Tebow as a two-point conversion specialist now that the extra-point attempt has been moved back to the 15-yard line. Kelly loved going for two when he was coaching at Oregon, and he could do it more often with the Eagles this season.
But on Thursday, Kelly noted that the Eagles have converted 43-of-45 field goals from 15 yards out over the past two seasons. He shot down the idea that moving the PAT back will inspire him to go for two more often.
"I don't think anything's new," Kelly said. "They didn't entice you to go for two more, at least in my opinion."
Of course, Kelly would never tip his hand. It's highly unlikely that the Eagles will carry four quarterbacks on their active roster, and you have to figure Sam Bradford and Mark Sanchez are locks to make the team. Matt Barkley is on the bubble, but he should have an advantage over Tebow in that he has more experience in Kelly's system.
Perhaps Sanchez was right with what he said about Tebow last month. Even if so, Kelly would never admit it.
More from Larry Brown Sports:
---
---