National Football League
National Football League
Cardinals promote Steve Keim to general manager
Published
Jan. 8, 2013 11:39 p.m. ET

The Arizona Cardinals have chosen to stay in-house with the promotion of Steve Keim to general manager as the search for a new head coach goes on.
The 40-year-old Keim has worked for the franchise for 14 years. He joined the Cardinals in 1999 as a scout, became director of college scouting in 2006 and director of player personnel in 2008 before being named vice president for player personnel last year.
At a news conference on Tuesday, the hulking Keim, with his trademark shaved head, said he is driven by two specific memories of his time with Arizona.
''One is obviously the day that I stood on the field in 2008 when we won the NFC championship and all that confetti was sticking to my sweaty head. That thought drives me,'' he said. ''The other thought that drives me is when I was sitting at our game against Seattle this year and we lost 58-0 and making a pact with myself that that will never happen again.''
Cardinals President Michael Bidwill said the fact that other teams were interested in Keim shows his value.
Bidwill said he felt he owed it to the organization to conduct other interviews even though his ''initial impression was that Steve was going to be a natural fit.''
With his wife and three young children - the youngest sound asleep in a stroller - on hand, Keim said that although he interviewed for other GM jobs, staying in Arizona was always his first choice.
A two-time all-ACC guard at North Carolina State, Keim had a brief stint as a player in the NFL with Miami in 1996 and with the Edmonton Eskimos of the Canadian Football League in 1997. After that, he returned to North Carolina State as strength and conditioning coach as well as doing player evaluations and serving as a liaison to NFL representatives who were evaluating players at the school.
''I told my mother when I was nine I wanted to be an NFL general manager and she sort of snickered,'' Keim said. ''She said `If you only worked on your math and your science as hard as you did on knowing these players, you may end up being successful.'''
Keim replaces Rod Graves, who was fired along with coach Ken Whisenhunt the day after the season ended.
Bidwill, son of team owner Bill Bidwill, said that Keim's duties will ''be a little bit different'' from those of Graves.
''What they tend to do is they improve each other and make the team better,'' Bidwill said. ''They make each other better, as well. And they come to team decisions. And that's the view that I have, which is we're going to have that here. We'll make Cardinal decisions and we'll be a better team for it.''
Keim was a part of Bidwill's two interviews of head coaching candidates - Cardinals defensive coordinator Ray Horton and Denver Broncos offensive coordinator Mike McCoy. An interview is scheduled on Thursday with Jay Gruden, offensive coordinator of the Cincinnati Bengals.
Asked about other general manager's he has admired, Keim mentioned former Green Bay GM Ron Wolf and Bill Polian, for 13 years a top executive of the Indianapolis Colts. Keim said he hopes to continue working with Jason Licht, the Cardinals' highly regarded director of player personnel.
Keim said he believes that the Cardinals have ''a ton of talent'' on their roster and that the task at hand is ''a re-tool, not a rebuild.''
He mentioned young defensive standouts cornerback Patrick Peterson, defensive end Calais Campbell and inside linebacker Daryl Washington. The problems, though, mostly are on what was the worst offense in the NFL.
What to do at quarterback, Keim said, ''is the million-dollar question.''
The Cardinals lost 10 of their last 11 games to finish 5-11. The success came with Kevin Kolb at quarterback, but he went down in Week 6 with a season-ending rib injury. It was the second year in a row that injuries had cut short Kolb's season with Arizona.
''There are what, seven, eight very good quarterbacks in this league,'' Keim said, ''and then every (other) team is doing the same thing. It's a revolving door. They're searching, just like we are. Kevin's done some good things. He's shown some flashes. That being said, the consistency, the durability are questions. So that's something we're going to address with the new head coach, and that's something that obviously is at the top of our list.''
---
Online: http://pro32.ap.org/poll and http://twitter.com/AP-NFL
---
Follow Bob Baum at www.twitter.com/Thebaumerphx
---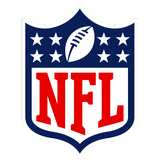 Get more from National Football League
Follow your favorites to get information about games, news and more
---