National Football League
National Football League
Britt upbeat after meeting with commish
Published
Aug. 23, 2011 1:00 a.m. ET

Tennessee Titans wide receiver Kenny Britt, yet to be disciplined by the NFL for his multiple run-ins with the law during the lockout, said his meeting Tuesday in New York with league commissioner Roger Goodell went well and he expected to learn whether or not he would be punished this week.
"He didn't scold me or anything. He was happy — not happy that I was in there for those situations — but he's a nice type of guy, a very likable guy," Britt said at Nashville International Airport, The Tennessean reported.
"We'll find out sometime later this week what he decides to do."
The 22-year-old is due in court Sept. 20 after pleading not guilty to disorderly conduct charges filed after his arrest by narcotics officers in Hoboken, N.J., in June.
Britt originally was charged with obstruction, tampering with or fabricating evidence and resisting arrest with force. The charges later were reduced to disorderly persons charges of resisting arrest and hindering prosecution.
Prior to his arrest in Hoboken, the New Jersey native and former Rutgers star pleaded guilty to an unrelated careless driving charge.
He also turned himself in to Nashville police in June on outstanding warrants stemming from alleged false statements made on a driver's license application in Tennessee, and has a Sept. 13 court date in Nashville to answer that charge.
There was also a Facebook post under Britt's name that cursed Goodell, but he says his account was hacked.
"[Goodell] asked me questions about certain situations and I told him what happened," Britt added. "I think it went well. I hope so. I have a smile on my face, I am still breathing. So everything is good."
Titans player representative Jake Scott said the NFL Players Association would challenge any fine or suspension for actions that occurred during the lockout.
Britt had 42 catches for 775 yards and nine touchdowns in 12 games last season for Tennessee.
Read more here.
---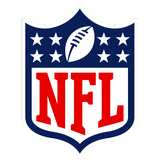 Get more from National Football League
Follow your favorites to get information about games, news and more
---