National Football League
National Football League
Bills-Titans Preview
Published
Oct. 7, 2015 11:05 p.m. ET

An injury to LeSean McCoy is one reason why the Buffalo Bills aren't living up to lofty expectations. Coach Rex Ryan's underperforming defense, however, is the most significant.
The Bills will be without McCoy again Sunday - and likely for a few more weeks - as they try to solve their shoddy defensive play against the rested Tennessee Titans.
In an effort to end the NFL's longest current playoff drought at 15 years, Buffalo (2-2) hired Ryan - a defensive specialist - after he was dismissed by the New York Jets following last season and acquired McCoy in a trade from Philadelphia.
So far, things aren't going as well as the Bills had hoped.
McCoy was limited in Buffalo's first three games with a hamstring injury suffered in preseason, missed last Sunday's 24-10 loss to the New York Giants and now may sit until after the Bills' bye in Week 8. Backup Karlos Williams - the team leader with 226 yards and three touchdowns on 42 carries - also is out with a concussion, prompting Buffalo to sign free agent Dan Herron on Tuesday.
Heron had 351 yards and one score on 78 rushes while adding 21 receptions for 173 yards with Indianapolis last season, and he's expected to back up starter Boobie Dixon against the Titans.
The defense's problems are much more concerning. The unit ranks 22nd overall in yards allowed at 376.2 per game after giving up 312.2 to rank fourth last year. Despite boasting three Pro Bowl defensive linemen, the Bills have only managed seven sacks after leading the league with 54 in 2014.
They could be in for a breakthrough since rookie Marcus Mariota has been sacked 12 times, second highest in the AFC.
''I've been in this game a long time,'' Ryan said. "And I know where it's going to end up.
"Mistakes are down from what they were. But we're still making too many for us to be where we want to be, and that would be an elite defense."
Frustration, however, is setting in - evidenced by a lack of discipline. Buffalo has been flagged a league-high 47 times for 428 yards, including a season-high 17 for 135 in the loss to the Giants.
"I think you're frustrated because you feel like we could have been better," defensive end Mario Williams said. "I don't think we're going to shy away from our expectations. We're four games into the season. And I think we're going to continue to evolve."
Tyrod Taylor has been a bright spot for the offense, completing 71.7 percent of his passes for 988 yards, eight touchdowns and four interceptions. However, he's tossed four of each in the two losses and faces a defense that ranks sixth with an average of 308.3 yards - 194.7 through the air.
The Titans (1-2) return from their bye after blowing a 13-point lead and falling 35-33 at home to the Colts in Week 3 in the opener of a four-game homestand.
"It's great," left tackle Taylor Lewan said of the schedule, which includes visits by Miami and Atlanta. "We come back and get off a bye week and go home and stay home. It's awesome. I think we get the fan base, we got to win the games though, get them in here, get them rowdy, get them loud."
Despite having the time off come early in the season, Tennessee seems to have benefited with cornerback James McCourty expected to make his season debut after undergoing groin surgery in August. The team expected to have right guard Chance Warmack (MCL sprain) and nose tackle Sammie Hill (knee surgery) back, but Warmack is questionable and Hill was ruled out Friday.
The No. 2 overall pick, Mariota has made a smooth transition to the NFL, hitting 63.5 percent of his passes for 833 yards, eight TDs and two picks. However, both of those interceptions led to Indianapolis touchdowns.
Bishop Sankey, Dexter McCluster and Antonio Andrews have taken turns leading the Titans in rushing in each game this season.
"We don't know each week who it's going to be," coach Ken Whisenhunt said. "We have different things for those guys every week and I think it's a good thing that we've had all the contributions from those guys. So I think it's a good thing and hopefully that continues."
The variety of options may prove valuable since the Bills give up 78.5 yards rushing per game, third-lowest in the league.
The Titans have won five straight against Buffalo, dating back to a Week 1 loss in 2000.
---
---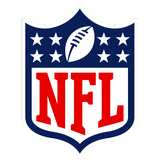 Get more from National Football League
Follow your favorites to get information about games, news and more
---